Disclaimer: This article is 100% satire, a piece of the writer's wit and imagination. 
Pakistan has fallen in love with Esra Bilgic who plays the role of Halima Sultan in Ertugrul. There is no running from this fact. Ertugrul has become more than a show in the country, and the bandwagon keeps increasing its passengers.
You might remember Pakistani men making hysterical comments on Esra Bilgic's Instagram account. They had been asking her to dress modestly because her pictures were too bold and revealing.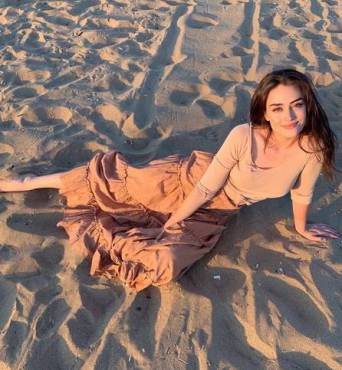 Finally, after a while, Esra Bilgic has paid attention to the comments and decided to dress differently from now on. Esra Bilgic uploaded a post saying that she understood what Pakistani men had been asking her, and she would now dress modestly.
Esra went on to say that Pakistani men who asked her to dress modestly have 'shaken her faith' and made her realize that her dressing was too revealing for a Muslim. Thus, to change that Halima Sultan has vowed that she has placed orders with Sana Safinas for a fully covered burqa. That, too hide her body and promote burqas in the 'Turkish fashion scene'.
Moreover, Esra Bilgic also said that she was in touch with Pakistani religious scholar Mr. Aamir Liaquat, who would be teaching her more about modesty and simplicity. Halima Sultan added that she would be visiting Pakistan soon to explore the beautiful culture of the city.
Previously, we published a similar satire piece regarding Humayun Saeed taking part in Money Heist as Islamabad, which went viral. It served the purpose of a perfect satire article, but people really need to differentiate as well.
Disclaimer: This article is 100% satire, a piece of the writer's wit and imagination.