Months after veteran actor Abid Ali passed away, model and actress Iman Ali finally opens up about her father's death and shared unheard chapters about the father-daughter relationship, his illness, and death in a recent interview.
Iman on several occasions in the past had admitted that she had a strained relationship with her father Abid Ali. However, in an interview with the actress-turned-host Iffat Rahim, she seemed visibly happy while talking about how things started to move in the right direction right when she was getting married.
Iman began her showbiz career against Abid Ali's wishes which apparently harmed their relationship.
Talking about his death, Iman said her family was not even informed about his condition till the last moment.
"We were not informed about his illness. It all happened within a month after my marriage," she added.
"I started to bond with him at my wedding. But he didn't tell me about his illness as he didn't want to bother us. He came to Lahore for a check-up but we weren't aware that he is in town. After a month, we came to know that he is not well," she the model.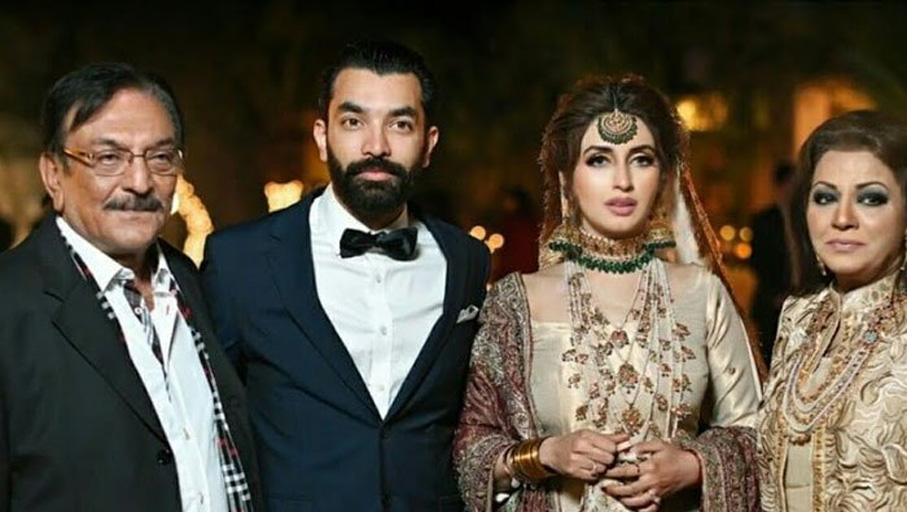 After her marriage, Iman said, she went for her honeymoon and got a little busy but when she returned she came to know about Abid Ali's illness.
Iman also talked about the video her sister Rahma shared after Abid Ali's death. The video went viral on social media and received a mixed response from people. While a few sympathized with the family, others criticized it for taking advantage of the situation.
While narrating the whole incident, she said, "We were never invited to papa's home in Karachi. We weren't aware of the situation. I just landed in the morning and he passed away in the evening. So, we were in the hospital when he passed away. We were still trying to absorb the loss when his second wife (actress Rabia Naureen) said that she was taking his body to her home. She said we can't come to her house."
"I couldn't even see him one last time because when I somehow reached her home they took his body for the funeral. I even try to see him for the last time in the mosque but I wasn't allowed to enter the mosque. After a lot of debate and requests, they allowed me to see him at last," she added.
Abid Ali's death
The death of one of Pakistan's finest actor came as a shock for his fans and fraternity. He passed away in September 2019, due to liver failure. Following this, his daughter Rahma Ali shared a video on social media. Whilst in tears, she narrated how Abid's second wife left the hospital with his body without sharing her address details with Rahma and her family.
Daughter of Abid Ali states her father's second wife Rabia Noreen has left with body of her father and banned them from mourning at her house.

Gepostet von Showbiz Pakistan am Donnerstag, 5. September 2019
What do you think of the story? Tell us in the comments section below.