Jacqueline Fernandez is a name known to many and in a very short span, has made recognition in Bollywood. This diva continues to fly by proving her utmost talent. And this is not it, the Kick actress is proud to announce another achievement of her's! Jacqueline Fernandez has become the first female celebrity to get featured in Saudi Arabia (KSA) Airport.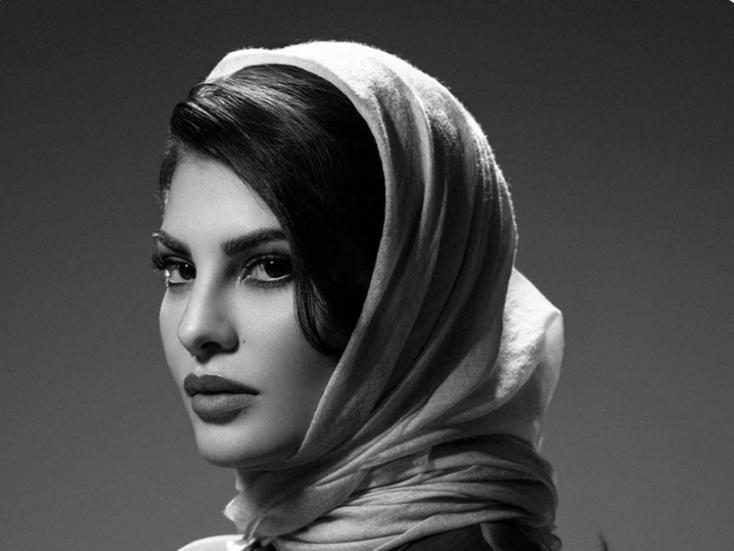 Speaking of Saudi Arabia, when it comes to following Islamic principles and regulations, Saudi Arabia always tops the chart. However, for a couple of years, things have drastically changed! And, when we say this, we mean it. From women being allowed to drive, offering visas to non-religious tourists and halal night clubs, Saudia Arabia has surely advanced!
Also Read: Here are 6 Famous Pakistani Cricketers Who Dated Bollywood Actresses And You'll Be Surprised!
Jacqueline Fernandez Was Super Excited To Share The News With Her Fans!
The Kick actress was overjoyed about her feature and couldn't help but share the news with her Instagram family. Her fans were equally excited to see her in ads and well, you can see totally tell by their tweets below!
Here's what she posted
This is certainly something no one has ever seen happen in Saudi Arabia. Jacqueline Fernandez was the face for a clothing/fashion brand Splash. Being the first women to get featured at the Saudi Arabia airport, the brand made sure to make her look modest and obviously, fashionable at the same time. And well, everyone loved how beautiful she looked!
Have a look at what her fans had to say!
Salaam, @Asli_Jacqueline
… #JacquelineFernandez pic.twitter.com/qkzVfQpHoO

— Shiv Dutta 🌠 (@imshiva17) October 12, 2019
First women ever to be featured!
Jackie is the first women ever to be featured on advertising Billboards across Saudi Arabia ❤️🔥🔥🔥 @Asli_Jacqueline
.
.
.
.
.#Jacquelinefernandez #splashfashions #saudiarabia#jacquelinelove #bollywood #jacqofhearts pic.twitter.com/fohPlD9VoF

— Jacq Of Hearts (@JFTeam143) October 11, 2019
This is a big deal!
#JacquelineFernandez congrats🎉🎊 @Asli_Jacqueline my fav actress in Bollywood hotty🔥😘😘 pic.twitter.com/yOcOW4TW7H

— Maneendhra Aadhf (@ManeendhraA) October 10, 2019
Jacqueline Fernandez Even Has Her Own YouTube Channel!
The Bollywood diva has a massive fan following on all her social media platforms. Just recently, she even launched her YouTube channel and in a span of fewer than two months, she gained more than 260k subscribers and there have been more than one million views for all her videos to date.
Also, Saudia Arabia's new visa program for citizens of 49 countries, including the UK and the US, was announced by Saudi tourism officials, followed by a Twitter campaign called #VisitSaudiNow. Adding on to providing first-time tourists 'visit visas' in seven minutes, female tourists will be exempted from wearing abaya but will be required to dress modestly.
So, what are your thoughts on Saudi Arabia's drastic change in rules and regulations? Know it's an Islamic state and considering the rules previously, do you think Saudi Arabia implementing such rules & policies merely to increase tourism in the country, acceptable? Let us know what you in the comments below.