A few days ago, TikTok star Jannat Mirza made a successful debut in the Pakistani entertainment industry through song Shayar. However, she is in trouble now. Jannat's alleged bold pictures are doing rounds on social media. However, the social media personality has confirmed the viral photos are fake.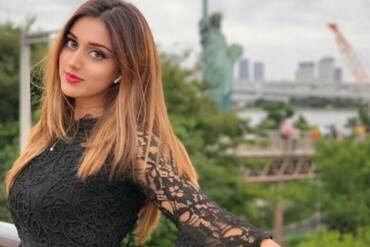 Jannat says viral photos are fake
According to the TikToker, some people trying to ruin her name and image by sharing morphed pictures with her name.
Speaking to her fans on her Insta story, Jannat explained how people are trying to damage her reputation on social media because they are jealous of her popularity.
Jannat recently appeared in a music video that was produced by Bilal Saeed. The song Shayar has been sung by Sarmad Qadeer under Bilal Saeed's One Two Records label. Earlier, singer Asim Azhar launched Areeka Haq in his sone song Tum Tum.
It also marks Jannat's entry into the mainstream entertainment industry. Pakistanis are now comparing the Jannat's song to Areeka's debut song. And, without any doubt, people are in love with the song and Jannat's role in it.
The TikTok star is also doing a movie now according to her response posted on her Instagram.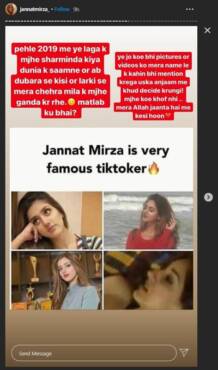 "When my song was about to get released, they hacked my account.  My account was banned the day my song was releasing. And, now my movie is coming so some people are sharing my morphed pictures," said Jannat.
"Why one can be this much jealous with anyone's success," she added.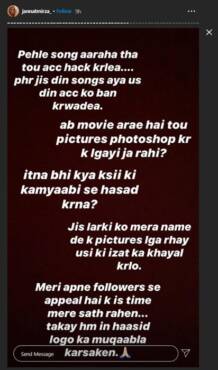 This is one of the pictures of Jannat Mirza going viral on social media which according to the TikToker are fake.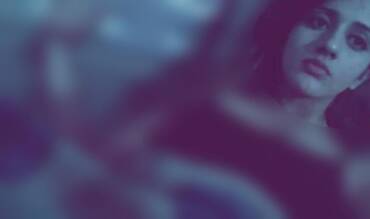 Earlier, another TikTok Star Minahil Malik went into depression after photos were leaked on social media allegedly by her ex-boyfriend.
Minahil has been in tears. She is trying to control the damage but it is too late now. Her reputation is in shambles and people have started trolling her from left to right. Besides, she even posted a video where she cried her heart out in front of her fans. She has also apologized to her fans for all the fuss that has been created.
What do you think of this story? Let us know in the comments section below.