Owning a beautiful house is everyone's dream! And when it comes to celebrities, it is impossible to deny the fact that they like to take things up a notch. From dreamy vacations that most of us can only dream of, to having luxurious cars and big houses! In short, they surely want to have the best of everything!
Speaking of which, many famous Pakistani celebrities have given their fans and followers a tour of their beautiful, mansion-like houses. Many of them have started their own YouTube channels where they share their lifestyle with their fans and followers.
But just recently, there's one celebrity who has stunned everyone with her dream house! It's none other than the bubbly actress and host, Javeria Saud! Yes, what she showed her fans is no less than a dream house!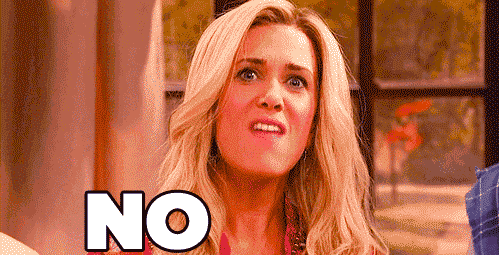 Javeria Saud's Luxurious Bungalow Has Our Jaws Dropped!
1. This place is where Javeria and her family enjoys lounging…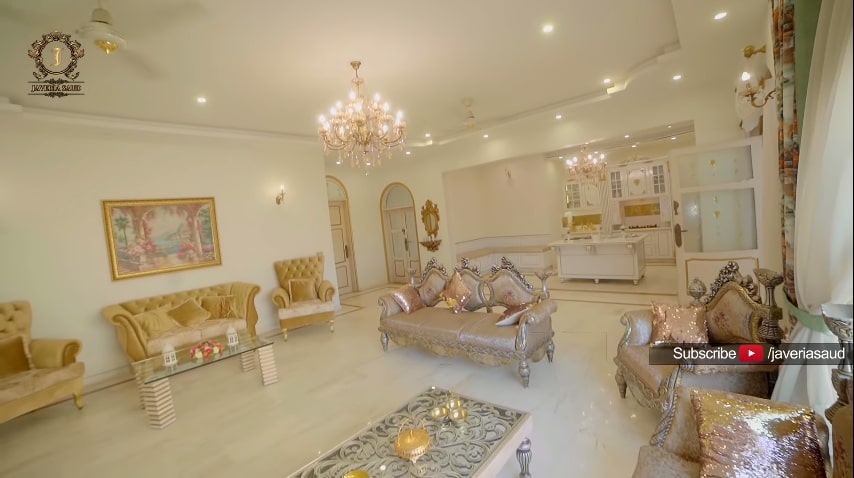 In the video, Javeria told her viewers how she purchased some of her house items from different countries. How she made her home with all her heart is truly evident. From curtains to wallpapers, Javeria got most of her stuff from Dubai.
2. The fancy kitchen is pretty cool!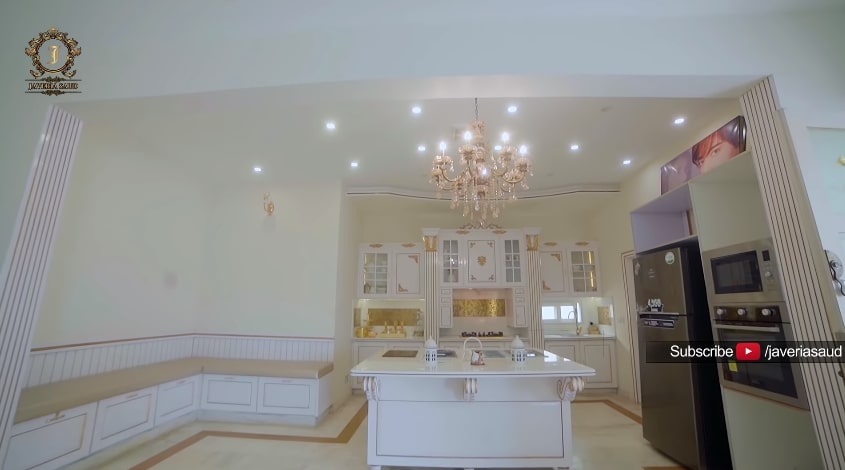 The kitchen is literally the heart of the house! How khoobsoorat!
3. Javeria's bedroom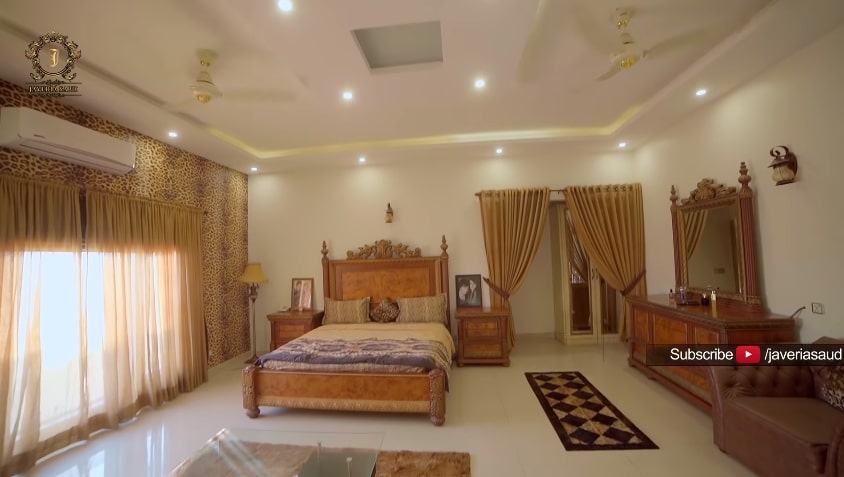 Javeria told her viewers that the bed set in her bedroom was from her Jahez!
4. The beautiful corridor at the entrance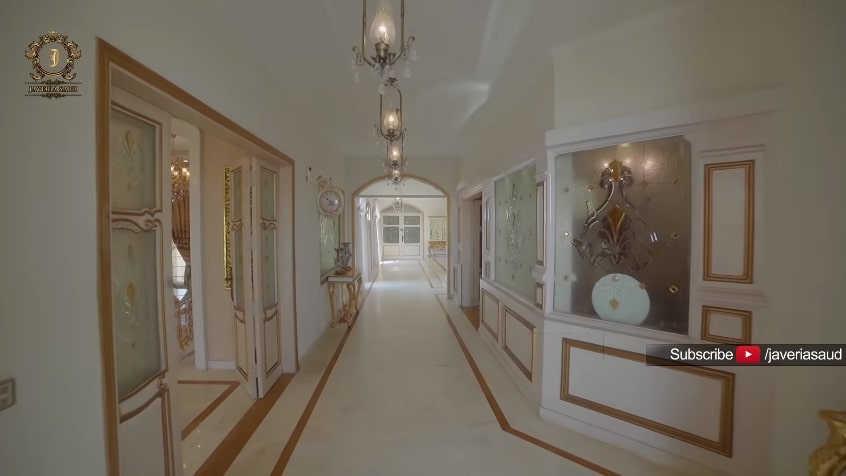 5. The living room surely spells 'royalty'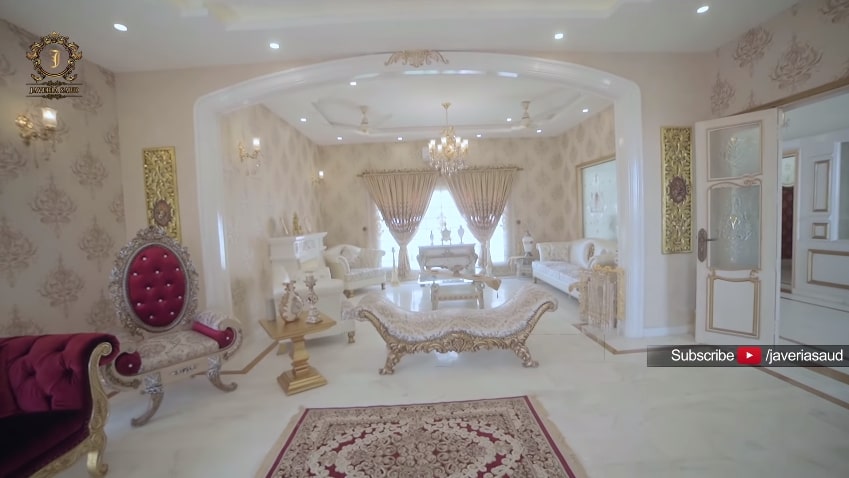 Her living room took a lot of thought process.
6. The beautiful decorative items have been collected from all her travels!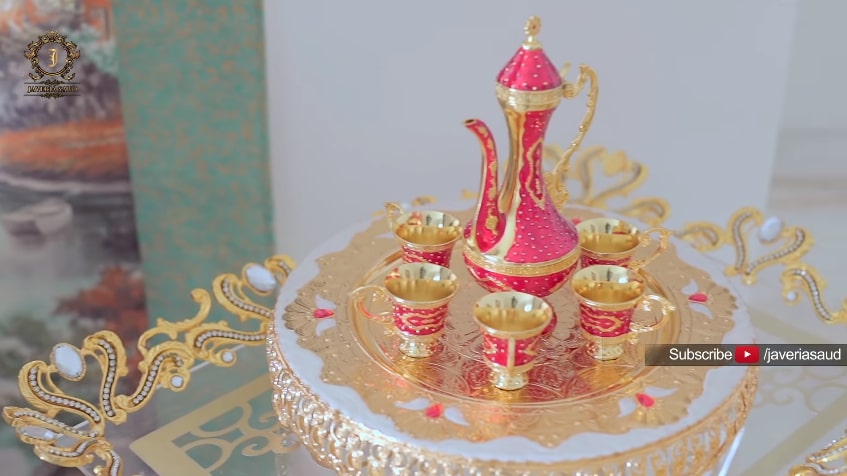 Who doesn't love some exclusive decorative pieces from across the world?
7. This beautiful work of art was gifted to a close friend of Javeria and her husband, Saud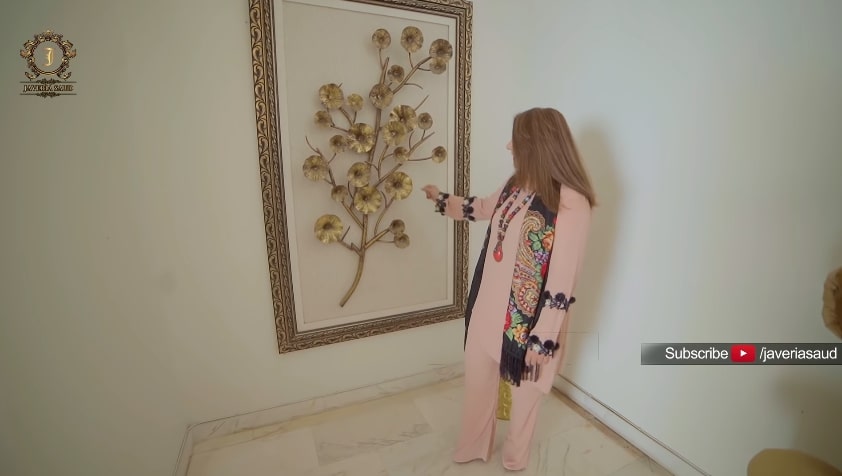 8. We can clearly see her obsession with whites, golds and reds! Hehe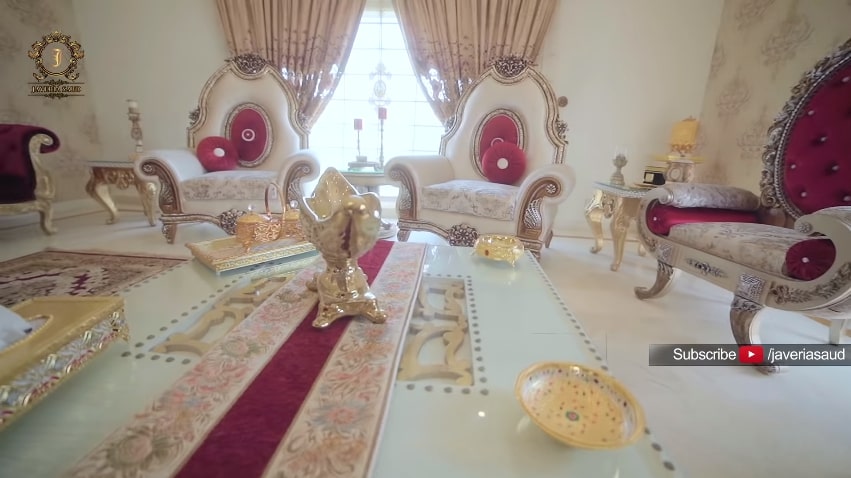 9. Part of their corridor where Javeria mentioned they love to have sit and have their evening tea and enjoy the view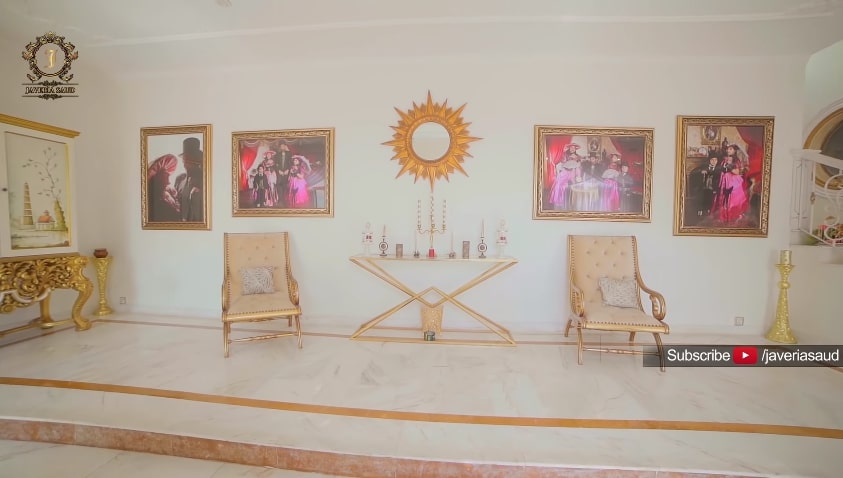 10. This absolutely gorgeous tray which Javeria had bought from Turkey!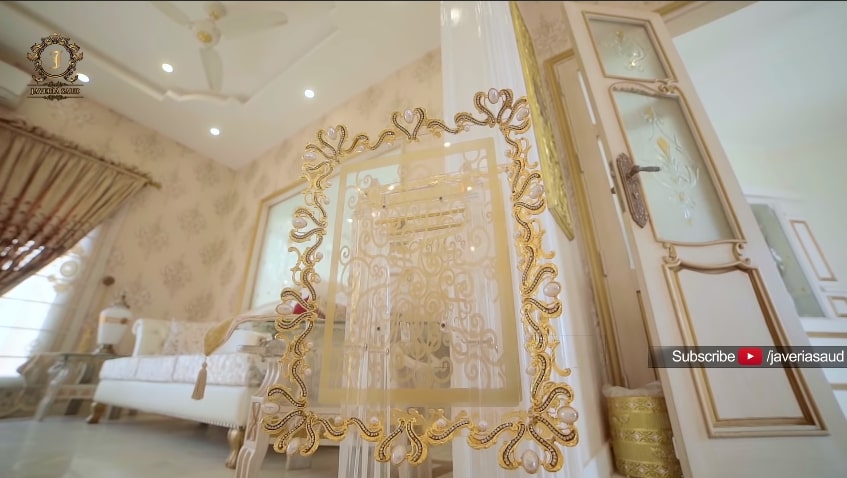 11. A dazzling Quran holder inside a Kaaba-shaped box! Stunning!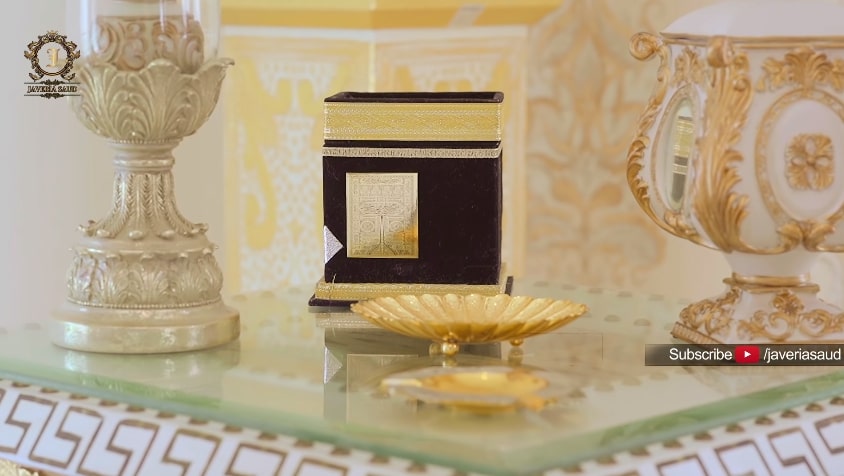 12. Her dining area is way too royal!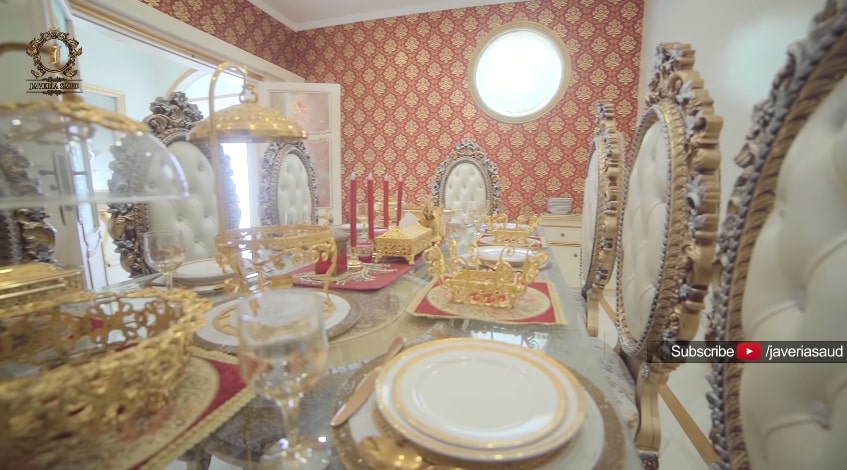 Check out the full video for more details. Oh and just by the way, this was just the first episode!
In case you're among those who are questioning her earning and what not, well why live in a regular house when you can live in one that is fantabulous?
Also, we're curious to have a tour of the rest of the house! How did you like her gorgeous house? Let us know in the comments below!