Kareena Kapoor aka Bebo is Kapoor family's most ladli daughter ever. Many people believe that in the movie "Jab We Met" she didn't have to do much of acting, that character totally depicts her personality. True that. No? Kareena Kapoor has been very selective in her projects, take any of her movies she's done all kind of roles and worked hard enough to seep into that.
After her marriage which was lavishly celebrated and she was looking the most regal bride ever, she did not leave any chance to look like the most beautiful pregnant woman ever. I hope many of you remember her ramp walk. Yad hai?
Thissss!
Many times after her pregnancy and the arrival of the beautiful baby boy Taimur, she has been captured with all the postpartum chubbiness but people still find her cute and elegant in that. Well, she'd probably be the "special one" to not get her body shaped but rather got love from people.
Despite her chubbiness, she's still cute!
But recently, she was seen going to the gym to he sudden and massive weight loss was appearing on the surface of her Instagram. Everyone was shocked to see the transformation. Is she trying to get back to size zero??? Well, look at the photos yourself and see the difference.
And THIS is how she hits the gym!
It required a lot of hard work!
Whoa!
Dayummm…
And she started showing a drastic change!
OH EM GEE!!! She can do anything
The dress… OMG!
And people were being absolutely MEAN.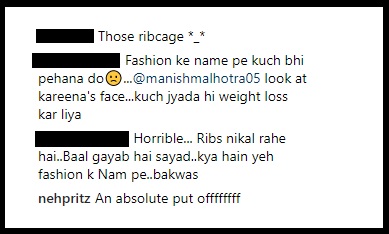 Sad…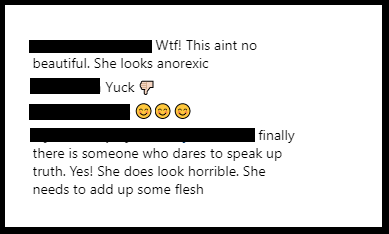 Beleive it or not it's not an old photo
People called her "skeleton" after her weight loss photos. Maybe people need to get along with her decision and respect her choices. You never know she may be feeling more comfortable with her body now than before. Let people do what they want to do as long as they aren't harming themselves.
Do we have any Bebo fans here? Let's show love to her choices. Comment below your stance on her weight loss and do not forget to tag a die-hard Bebo fan. 😉