They say women in western countries are more empowered and confident! But in reality, when it comes to people and culture oppressing these women, no human in such conditions can be free, let alone be empowered. So, as long as people still treat women like they use to in the stone age, women in all parts of the earth are same!
As sad it is, that if a girl is submissive to her husband she's thought to be weak. Many girls are actually put into such situations where they have to compromise themselves and their integrity.
And if by chance any of these girls try to take a stand for themselves, they are put down ALWAYS! This woman's pain is a little similar to that, she faced a very bad situation caused by her own husband for refusing to dance in front of his friends.
Lahore Defence Main Shohar Ka Dosto Ky Samnay Dance Na Kernay Par Biwi Par Mubayinna Tashadud, Doston Ky Sath Milker Pipes Sy Mara, Sir Ky Bal Bhi Katdiye Aur Mulazimon Ky Samnay Barhana Kerdiya.??Is Video Ko Zyada Sy Zyada Share Krein Aur Asma Aziz Par Hony Walay Zulm Ky Khilaf Awaz Uthaye.#JusticeForAsmaAziz

Posted by Karachi – The Mini Pakistan on Wednesday, March 27, 2019
This woman from Lahore who married the love of her life, later saw the real of this beast! He used to hit her daily, and she beared it all very silently. She beared it all because she had nowhere to go. Both of her parents are no more and she was all dependent on her husband, who's now after her life?! What kind of people are these?
He shaved Asma's head! Hearing her all statements, a sane person can't decide whether to feel sad about the poor lady or get angry at that beast!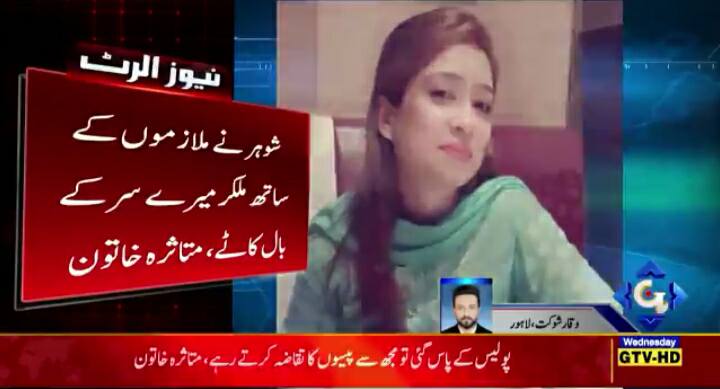 Mian Faisal who was Asma's husband for four years just stoops too low. His friends gathered at their house and he asked her to dance in front of them, she refused clearly upon which he got angry. Later he asked, the servants in the house to hold her so he could cut her hair and burn them. After which he took her clothes off and beat her.
She somehow managed to escape the house the next morning and when she reached the police station, they asked her for money to register her complaint.
Asma Aziz told in the interview that she didn't even have slippers in her feet, how would she pay for anything!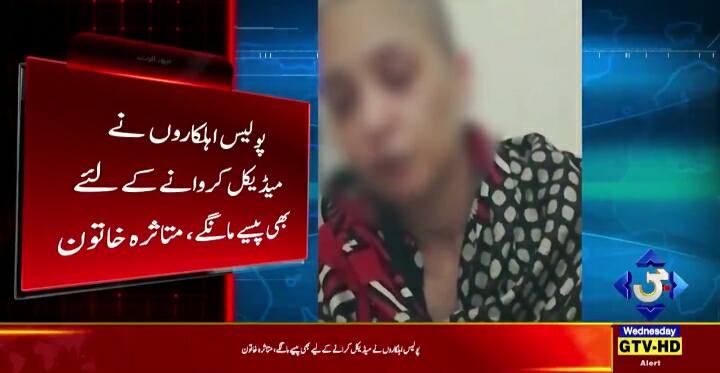 She had a heartfelt appeal to all the NGO's and other women-centric organization. All she wants is help from these organization, for the basic necessities. As she has nowhere to go and she's left her husband's house, she has no shelter to live.
What a pretty and happy woman she appeared in the previous photos, what did he do to her! Sigh!
Hope that her cry is heard by the right people and someone comes to help her and provide her safety, food, and shelter.
Do you guys have anything to add to the story? Let us know in the comments below!