Pakistani actress Madiha Imam who is working in many dramas these days has also made her debut in the Bollywood film industry a few years back. The actress is climbing the success ladder slowly and steadily. She is now been recognized in the Pakistan entertainment industry. However, India also recognized her acting chops in 2017.
Before her acting career, Madiha was a VJ in Pakistan and also hosted her own show 'Weekend with Madiha'.
Madiha appeared in a Bollywood film Dear Maya in 2017 with veteran Bollywood actor Manisha Koirala. She played the supporting role of a 16-year-old girl, Anna. The film was not released in Pakistan and due to this many people are unaware of Madiha's debut in Bollywood.
Moreover, she once talked about her entire experience of working in Bollywood. She shared, "I was so tiny when I got an offer in 2017 after my film school. A Bollywood director called me for a film and I was like why me?".
"I told my mother and she was shocked. I agreed with my mother that I am not gonna take this project. But my director convinced me to do this film and made sure that there is no such thing in the film which I cant do. I convinced my mother then went to India and filmed the entire thing," she added.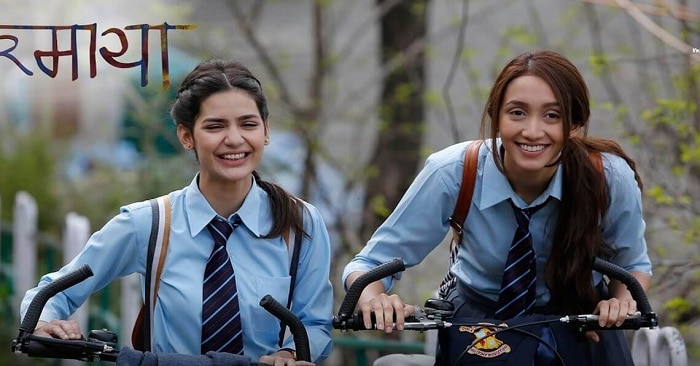 According to Madiha, "The director was looking for someone to do my part. She found me online hosting one of my music shows. After watching a few episodes she looked me up and found out I act as well and decided to approach me."
Madiha plays a pivotal role in the film as she makes an attempt to help Koirala deal with pain and loss through fake love letters. This gives Koirala a sense of belonging to someone who doesn't exist and from there the story takes a turn. What follows is Madiha's struggle to find Koirala who is chasing behind an imaginary man.
However, currently, she is one of the sought after actor in Pakistan. She rose to fame in Pakistan with her Pakistani drama series Mera Rab Waris and is currently seen with actor Faisal Qureshi in drama series Muqaddar.
What do you think about the story? Tell us in the comment section below.