When you are truly, madly, deeply addicted to makeup, you're always willing to spend your every last penny on every damn thing at your favorite makeup store. Even if you're a makeup junkie or not, finding good makeup is always a quest. People have this drab misconception about expensive makeup being better makeup which is totally an absurd statement. Why? I can name a ton of relatively low in price makeup brands that are just as good. In fact, they're similar to high-end products that they would make good dupes. In fact, amazing dupes! But when you're broke AF, you need to curb your makeup budget. Makeup dupes can surely help!
To make it easier for makeup junkies, I'm going to list the dupes that will go easy on your pocket along with their prices mentioned.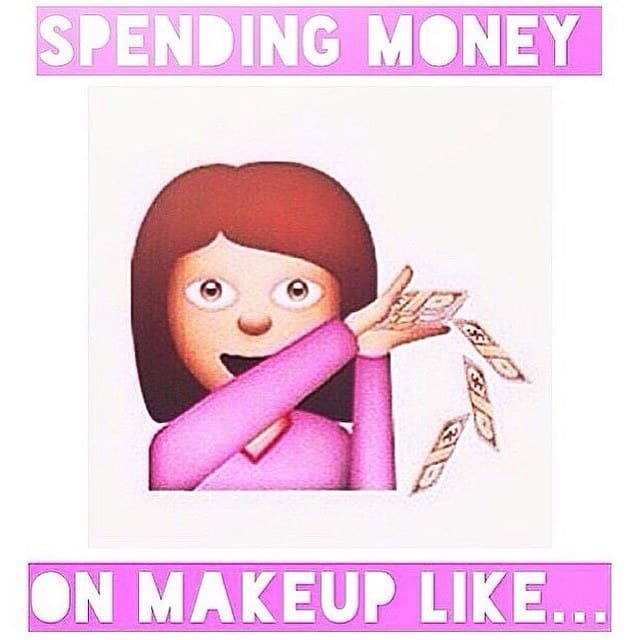 1. MAC Whirl
MAC Cosmetics calls this lip color a dirty rose with a matte finish and brown hints in it. Although, this shade looks super gorgeous on every skin tone.

DUPE?

MAYBELLINE LIP GRADATION

The best dupe for MAC Whirl is MAYBELLINE LIP GRADATION in the shade "MAUVE". This shade gives you so similar look as Mac Whirl.
It's a double-sided lip product. One of the ends has a beautiful pop of color and the other end has a cushion blender that gives an awesome graded look.
It costs 500PKR (Only!)
2. Bobbi Brown Shimmer Brick Compact
Bobbi Brown says, "Nothing lights up your face better than a shimmer." This BB highlighter is perfect for someone who wants to have a shimmery glow on cheeks. It's super pigmented and reflects radiance and light. This shimmering, brush-on powder creates a deep, bronze glow. Works well with neutral and deep blush shades.

Price: It costs 3350PKR (OMG!)


DUPE?

Sivanna Shimmer Highlighter
It is the dupe for that pricey highlighter. It has intense colors, can be used as eye-shadow as well.
Price: It costs 400PKR
3. Anastasia Brow Primer Pencil
A primer that is flexible and gives a great finish to the brows for a well-defined look is everything! If you need a waxy brow primer sort of product, then this one is for you.
Price: It costs 1360 PKR

DUPE?
NYX Professional Makeup Eyebrow Shaper
It is an amazing dupe for the ABH brow pencil! That costs too much for merely primer brow pencil. This dupe gives a well-defined look to the brows. It also pushes up the brows and gives a stunning look.
Price: It costs 950PKR
 4. How 'Bout Them Apples? Lip & Cheek Cream Palette"
The balm How 'Bout Them Apples? Lip & Cheek cream palette contains six shades of cream products that are designed to be used on the lips and cheeks. The formula is described as having a "smooth finish that won't streak or fade". They function and wear better and more comfortably as cheek products than lip ones, but they're more tolerable on the lips.
It costs 2299PKR (damn!)
 
DUPE?
The ADS Lip & Cheek Cream Palette – This amazing dupe of the dear lip and cheek cream palette is a savior (literally!) It has powder texture and can be also used as eye-shadow.
It costs 360PKR
Hope you guys enjoyed my list of dupes and found them useful. Don't forget to share this article with your friends!