Once again the #MeToo movement is on the rise after some of the students of the prestigious educational institutions came forwards with their harassment stories. Actress/singer Meesha Shafi who is the flagbearer of the #MeToo movement in Pakistan has shown her support to the girls.
Meesha almost started the movement in Pakistan by accusing singer Ali Zafar of harassing her during the rehearsal session. However, she couldn't prove Zafar guilty of any charges in the court. She still kept running a smear campaign against him on social media.
Meesha recently took to Twitter once again to praise students of Lahore Grammar School (LGS)  and Lahore University of Management and Sciences (LUMS) to come forwards with tales of harassment incidents in the academic institutions. She also relates it to the 'pain and trauma' she went through during that time.
Proud to see all the women/girls break their silence, even though the world is SO ugly to those who speak up. Today, I feel like the pain and trauma I have suffered is worth so much! Your bravery is my reward. I am with you all! ♥️ #lgs1a1 #LGS #LUMS #MeToo

— MEESHA SHAFI (@itsmeeshashafi) June 30, 2020
Since last week, in a shocking revelation, students and alumni of LGS have come out with strong harassment allegations against their four male teachers. Moreover, many also stated that complaints were made to the management but no action was taken. Only when the pictures and posts of the physical harassment went viral on social media, that only made them see sense.
Actor Omair Rana was also caught in the controversy, where many of his ex-students revealed incidents about his inappropriate behavior.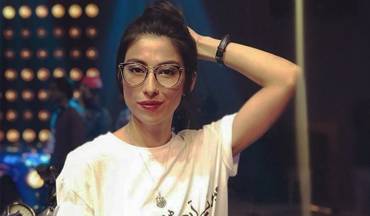 Also, few of the LUMS students also came out with their stories where they accused teachers and their fellow students of harassment.
Harassment in educational institutions
Harassment is a crime. In this era of technological advancement, harassing and sexual abuse have taken a new dimension. Vigorous policies have long been suggested as an important means of curbing harassment at the workplace including higher education institutions. After a decade, harassment at the workplace in Pakistan has now been considered a legal issue. Still, the victims fail to get justice due to a lack of evidence against the culprits.
University management also neglects these issues to protect the so-called reputation of their institution. The evidence in certain cases that professors and staff continue to blatantly abuse their position implies that legal procedures to tackle harassment are ineffectively implemented on campuses.
What do you think about the story? Tell us in the comment section below.