Pakistan is blooming with talent! If you look closely, you'll notice a few Pakistani men and women in every field, simply acing at work. But when it comes to the makeup industry, some females are absolutely flying high with their kickass skills! We recently came across Mehreen Jawad Makeup Studio in Johar Town, Lahore and we were amazed to know the views and thoughts of the owner, the maestro, Mehreen Jawad.
Mehreen inaugurated her salon in 2016 and apart from it being just a makeup studio, services such as facials, mehndi, manicure & pedicure, waxing her also offered. Mehreen is a diploma holder with distinctions from  City & Guilds London & Depilex Pakistan. Upon asking Mehreen what had inspired her to launch a makeup studio, here's what she said:
Passion can ignite anything in a creative person and makes you explore yourself within. I have done Masters in Fine Arts and having an artistic mind, it comes naturally for me to follow my heart. For me it is not work-work, it is about enjoying doing creative things and what else could be more innovative than making someone look beautiful according to her features.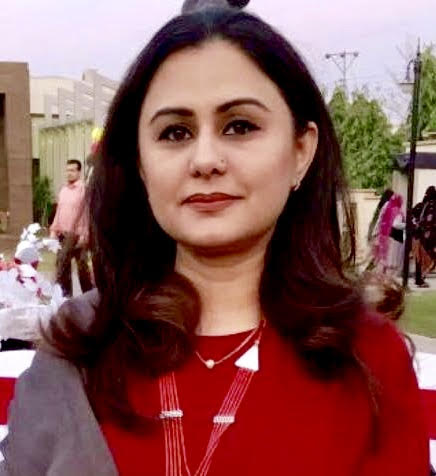 What makes Mehreen Jawad Makeup Studio different from the rest is that Mehreen is a perfectionist and she told us that she never compromises on quality and hygiene (which is a good thing because that is one of the main reasons a girl would go back to a beauty salon). Not only that, but they use high-end products and provide services at super affordable prices compared to the other names in the industry.
Her work speaks for itself and she has given professional training to all her staff. They are trained according to their skills and equally specialize in their work. Not only that but they are groomed to give the clients the best hospitality when they come or services. For Mehreen, retaining her clients and keeping their satisfaction in mind is her top priority and here's what she had to say:
It is the most important thing for me to retain my clients, so I try my best to satisfy them. I am a very patient person & don't mind if the client says that she wants any change in makeup. I can do it all over again even if she wishes to wash her face but fortunately it never happened. 🙂 My clients always leave appreciating my work by saying very kind words.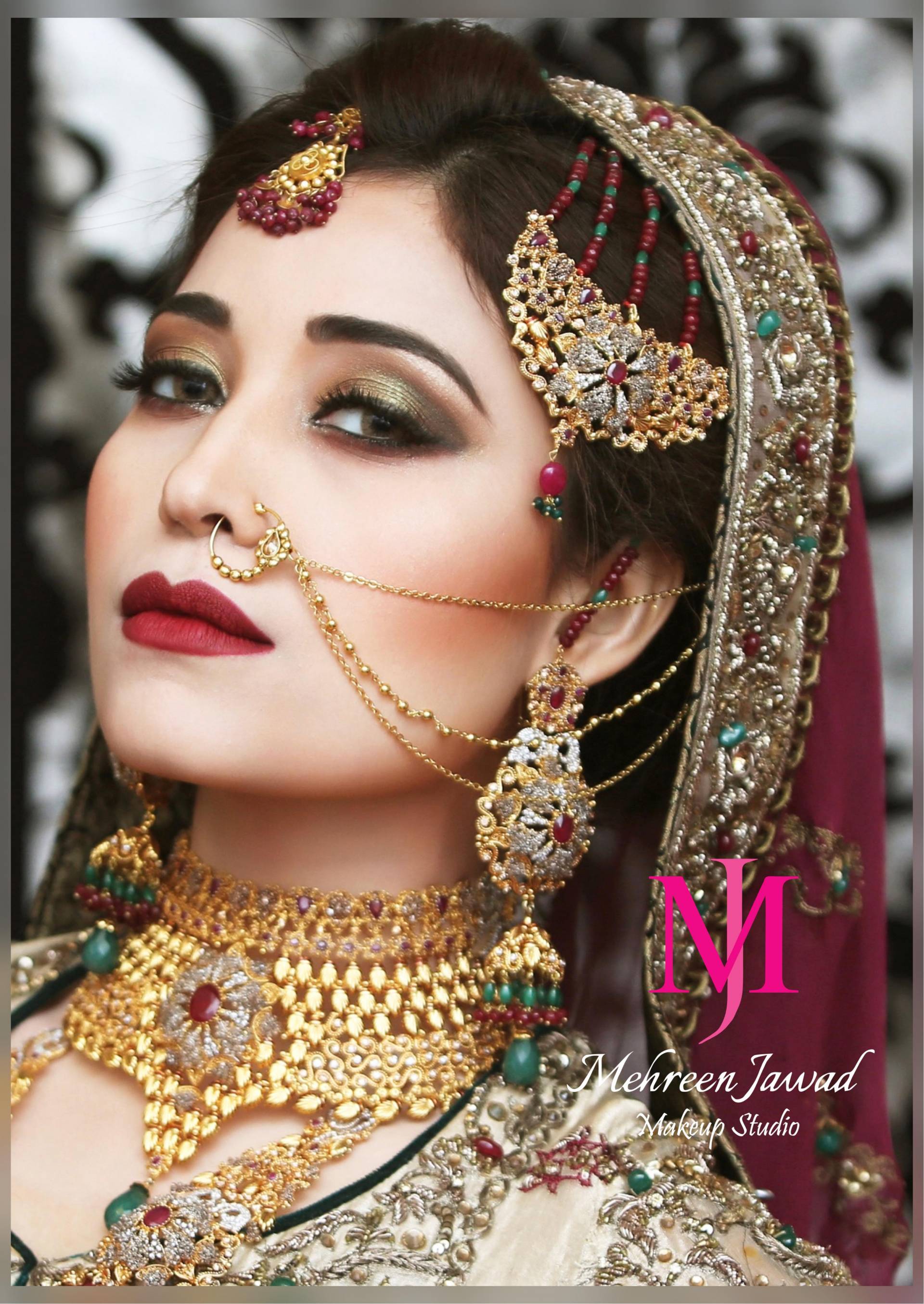 We all know how many makeup artists now have their signature style makeup and so does Mehreen. She told us that her signature style is very natural and she believes that a bride should look like herself and not like a completely different person making it difficult for the people to recognize you. The best part is that for her signature makeup looks, Mehreen takes care of everything, herself.
She's against using layers of foundation making brides look like porcelain dolls and rather uses foundation closest to their natural skin tone. She focuses on blending it so well that it has always been appreciated/loved by the clients. She also added that she works on the brides according to their features and always listens to what they want. Sweet!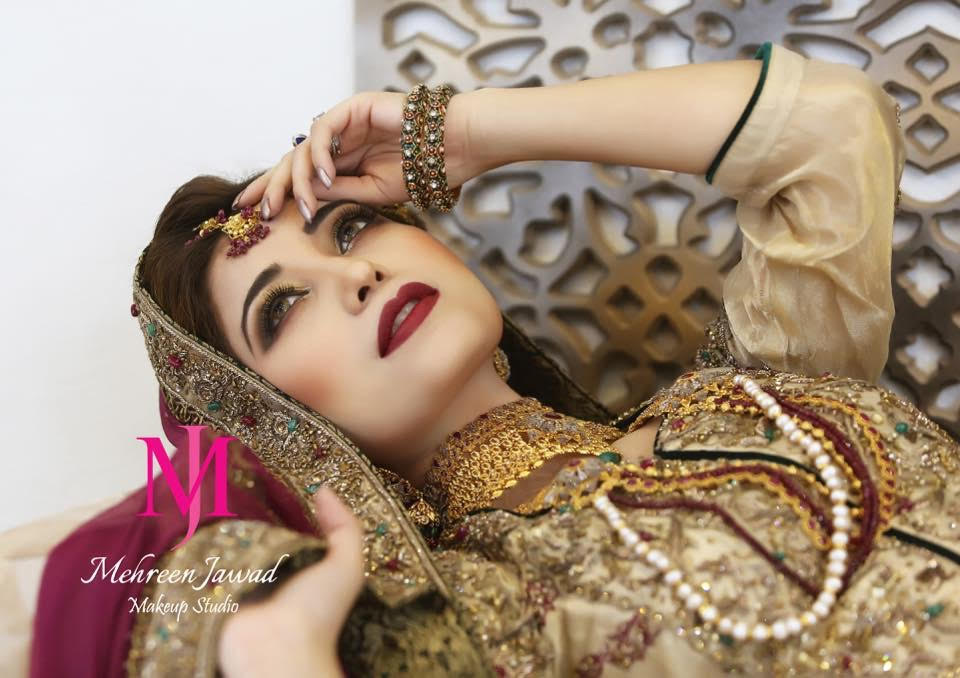 How can we miss out on that one thing that everyone is concerned about? A majority of makeup artists choose not to show the ladies the products they use, but for Mehreen, she's very open about it and says that her products are always lying a cupboard with a glass door and before she starts with the makeup, the makeup products are already set on the table in front of the clients.
Here's what Mehreen had to say when we asked her what else would she have been pursuing if she wasn't a makeup artist and this was her reply:
"I would always have been a make up artist, if given open options and opportunities but if it was not the case, then I would have opted for any other field where I could use my creativity eg. Painting, Designing Clothes or Jewellery… something like that to let the artist in me untap the potential 🙂
 When starting your own venture, there is no doubt that one has to face a lot of struggles and difficulties. So did Mehreen. She told us that when one starts working in any field of life, they have to sacrifice many things in life such as their personal life and one needs to show their utmost dedication once you've booked an appointment and make sure that you're available no matter what. For Mehreen, her journey so far has been pretty smooth and she's been getting an excellent response.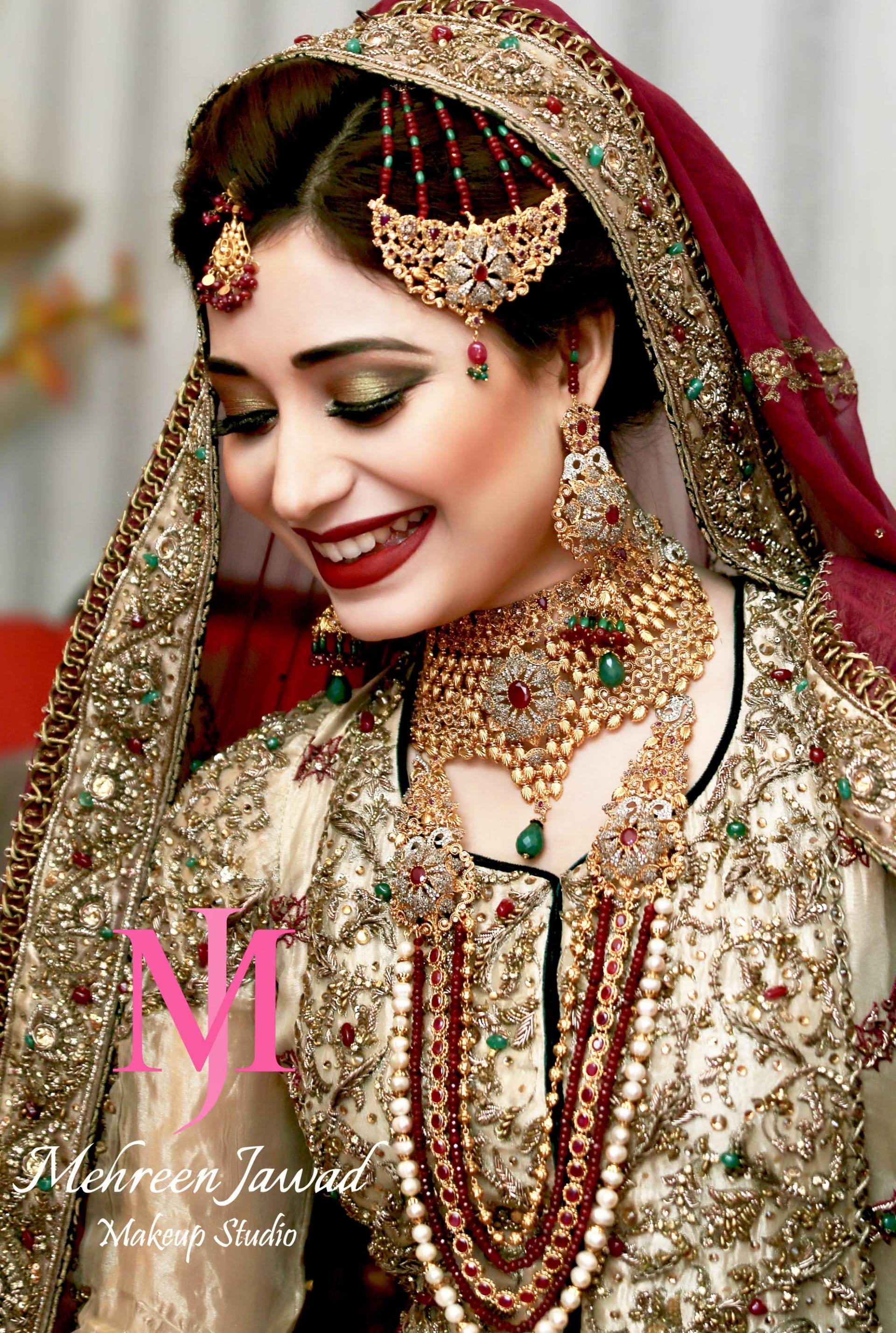 In conversation with her, we asked if she'd like to give a message to all those ladies who are looking forward to pursuing a career in this field and she had a very inspiring message:
Focus on giving your best in terms of quality not quantity & try to give it all.
 Oh, wait! There's a little surprise for all the Parhlo readers!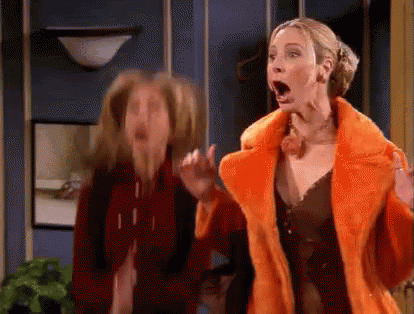 Mehreen was super sweet to offer a 10% discount on makeup booking for all the Parhlo readers! All you have to do is give a reference to this article at the time of your booking and enjoy a 10% discount! How cool is that?!