In a world dominated by men, many Muslim women fail to understand that a nikaah nama protects the women in their matrimonial life. It is a prenuptial agreement which is an integral of Islamic marriage between the husband and wife, where both the parties have to follow the terms and conditions that are mentioned on the Nikahnama
Yes, even the girls have the right to add their own conditions in the nikahnama such as pocket money, divorce conditions, house work, your own job details/requirements or any other kind of commitment. Back in the old days, when Hazrat Fatima and Hazrat (R.A) were getting married,  Prophet Muhammad (PBUH) added the clauses on her nikah nama.
For every girl out there, here's what you need to know about the nikaah nama. Here are your rights:
1. The money you make from your job is YOUR money. Your husband cannot take it from you or ask you for it or whatever. It is YOURS. And YOU are not inclined to spend it on the house or anything other than yourself. 
2. The husband HAS to pay you a pocket money for personal expenses outside of what he gives you for the monthly budget and what not.

3. When you breastfeed your child, you have the right to ask your husband to pay for it, and he cannot deny that to you. It is your right.

4. Consent to intimacy and the level of intimacy is also your right. Even in a marriage. And if he does not take your consent, it is marital rape and is recognized in the court of law.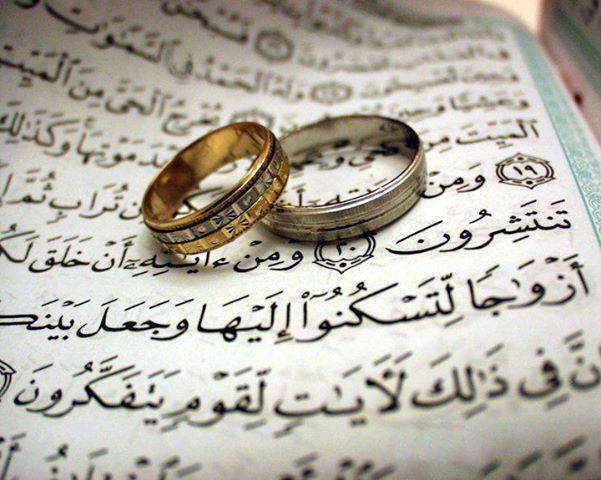 5. You are under no obligation to give any of your heritage to your husband and neither can he force you to give him any part in your will or your heritage.

6. In Islam, the man is to pay for the wedding out of his own pocket. Not the girl, not the girl's family and not the guy's family either. The guy himself. To whatever extent he is capable of spending, that is his job.

7. There is no concept of dowry in Islam and you can sue/ file a report against any family who asks you or demands you or your family to give money or any other form of material possession as "marital gifts". 
Not just these, but here many other rights as well. Islam has protected women in all aspects but when it comes to above-stated points, hardly anyone abides these terms. As far as divorce is concerned the right to divorce remains with the woman no matter if it's written in the nikaah nama or not. But it's better to have it written in the nikaah nama.
"[In matters of civilized behavior] women have the same rights over men as men have over women" — Al Quran (2:228).
The society needs to be highly educated about the meaning of nikaah and its laws, and what legal actions to take against the violation of any laws.
What are your thoughts on this? Let us know in the comments.