No matter where ever we belong an engagement ring is one of the most delicate and beautiful gifts, that every girl dreams of having. In fact, every girl wishes to get a dream proposal from her soul mate. Engagement rings hold a very strong place in a girl's heart. They are the embodiment of officializing a relationship.
Although, Pakistani actresses are often performing different roles, and have to try on different pieces of jewelry for the best portrayal of that role. It is truly a delight to see them wearing their most cherished pieces of jewelry, an engagement ring! Don't believe us? Well, here are some of the pictures of our favorite Pakistani celebrities wearing their engagement ring and we are in awe.
Ayeza Khan
A beautiful couple of Ayeza Khan and Danish Taimoor has always made us feel all shades of giddiness. Here are some of the pictures of Ayeza and Danish where we can see the beautiful ring on Ayeza's finger!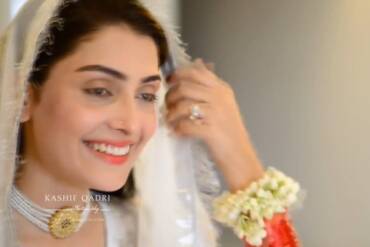 The ring is beautiful. From encrusted diamonds and a protruding solitaire in the middle. It was breathtaking; there is no doubt, it looked beautiful on Ayeza's finger also.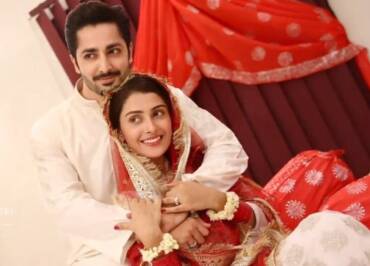 Naimal Khawar
Naimal Khawar and Hamza Ali Abbasi tied the knot in August 2019. Not only was the wedding a surprise for fans, but the ring on Naimal's finger, which she wore during her nikkah and valima ceremonies is indeed a true beacon of beauty.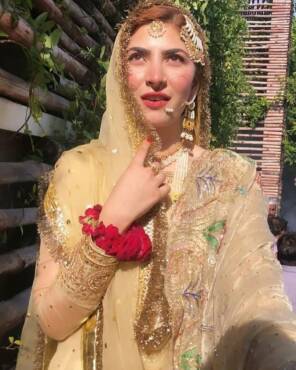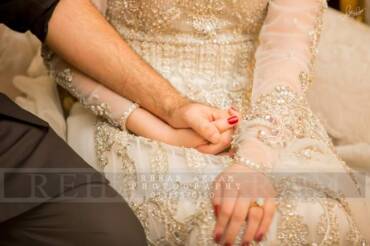 The engagement ring is made of a cluster of diamonds embedded in an oval shape on a thick gold band. Possibly, a unique gift from Hamza to propose to his wife to be!
Iqra Aziz
When it comes to proposals of the year, Yasir Khan surely knows how to make it a beautiful one. Right in the middle of an award ceremony, Yasir proposed the cute doe-eyed actress, and people were in awe for the couple.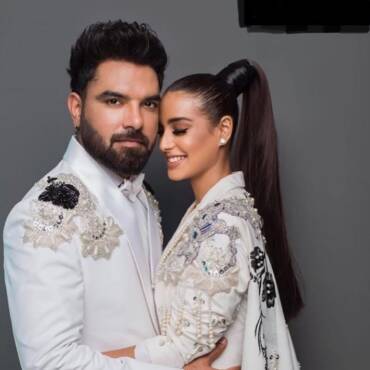 Although, their proposal was a tad bit scandalous, when it comes to love, there is nothing that stops you. Iqra's ring is no doubt an intricate piece of work, with small delicate diamonds holding a middle larger diamond in a band.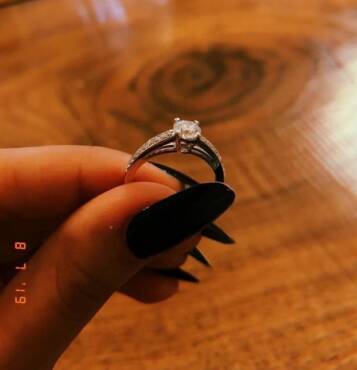 Sarah Khan
Interestingly, surprise weddings and proposals are becoming a growing trend among Pakistani celebrities. Just a few days back, beautiful Sarah Khan and Falak Shabbir also tied the knot and Pakistani public was in awe of this adorably cute couple.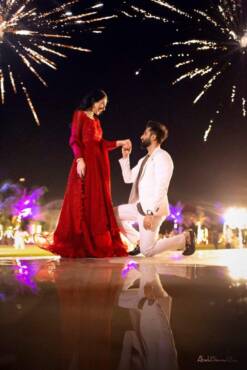 Sarah's ring is indeed an intricate piece of work. In fact, the Falak proposed to her on her birthday just makes the entire marriage proposal even more magical. Not only is it beautiful, but the design makes the ring breath-taking.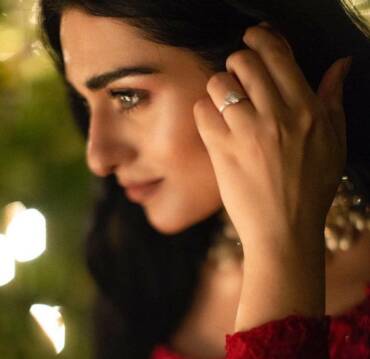 Sajal Aly
The adorable lovebirds, Sajal Aly and Ahad Raza Mir got engaged in June 2019. Although Sajal didn't wear her engagement ring regularly, it truly was a beautiful piece of jewelry.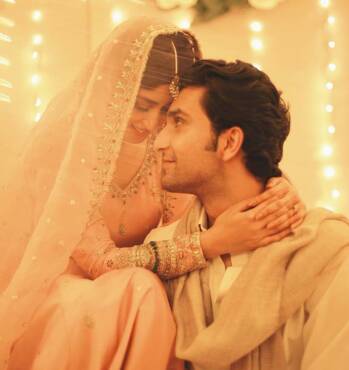 The engagement ring worn by Sajal has a thin gold band that embeds one round solitaire in the middle. For sure, a dainty design for a dainty and beautiful Sajal.
WOW! These engagement rings of celebrities are not only iconic but comprise of beautiful memories within them; each telling a story of their own, and each has us swooning with awe. We wish all these stars a very happy married life.
In addition, girls if you are significant other are looking for an extravagant idea of proposing to you; we suggest you ask them to check these rings out.
What do you think of the story? Tell us in the comments section below.