Vloggers in Pakistan are really rare to find and even if you do, they do not get enough attention because we are too "whitewashed" to acknowledge our own. Anyway, that's a separate debate. Some other time maybe.
Today we are here to talk about this awesome Pakistani vlogger who recently crossed million subscribers on YouTube and you should REALLY know about him.
Meet Mubashir Siddique; a Pakistani Food Vlogger Who Is Definitely Making Our Country Proud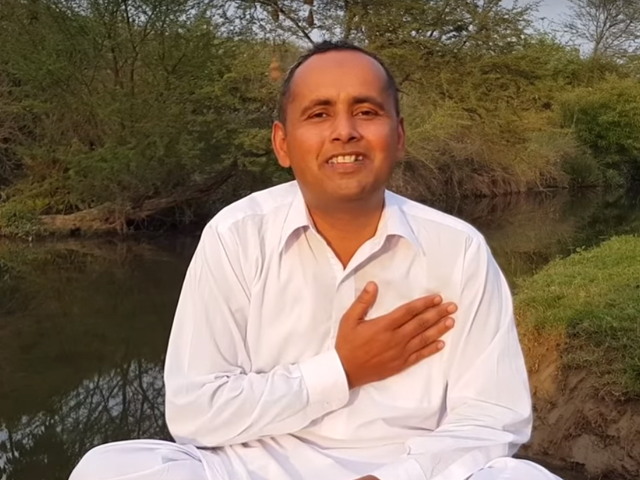 Mubashir has a YouTube channel called 'Village Food Secrets' where he posts alternate cuisine foods and shows how to make them within the limited facilities. As someone who lives in a village himself, Mubashir shares the traditional and cultural side of Pakistan by showing the audience the continental recipes.
Here's A Video of Mubashir Showing How A Mitti ki Karahi Is Made
If you ever went to a village and had chicken/mutton karahi, you'd see that they serve in mitti ka bartaan. This vlog of Mubashir shows how people in the village make it.
Despite the limited facilities, Mubashir's passion for food made him reach million subscribers on YouTube and we couldn't be more proud of him. Given so, we definitely believe Mubashir deserves much more attention than he gets right now; at least people on social media other than YouTube should know about him.
Look At This Kind, Beautiful Soul Man Thanking his Followers On the Moment
"The Village Food Secrets is now a million members strong," Siddique says. "This all happened because of my parents prayers and your love. The respect you all have given me is huge and I thank all of you. This is for all of you and this channel belongs to you."
Here's the Vlog of Mubashir Thanking All the People for their Love and Support
We are all super proud of you, Mubashir. Thank you for showing a different side of our country and showing the world how to pursue their passion. You are indeed an inspiration for everyone.
Read Also: FAMOUS FOOD VLOGGER MARK WEINS' VISITs KARACHI