Pranks and dares these days have really gotten out of hand. The old school innocent charm is long gone and forgotten. Now, everything is taken to the extremes, recorded and uploaded in hopes for massive views. That's all it has been reduced to. Let's not even talk about the cringe-fest some of the Pakistani "celebrity" YouTubers (no shade, or maybe) created in the name of prank videos that were so big on drama and would leave us like this: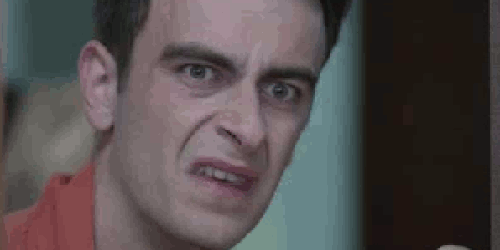 And this: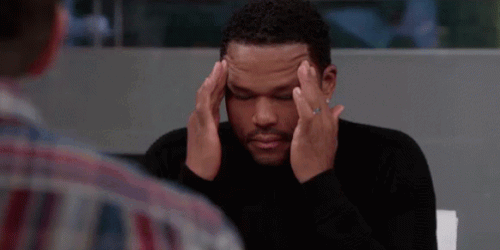 But that's a whole different debate about lack of creativity, producing bad content and not being genuine. We are here to talk about something that is downright hilarious and funny. A Pakistani blogger and actress by the name Rahma Khan was dared by a friend to DM international celebrities and I don't want to give much away. Let's have a look at some of them.
LOL, hope Dua Lipa can make it.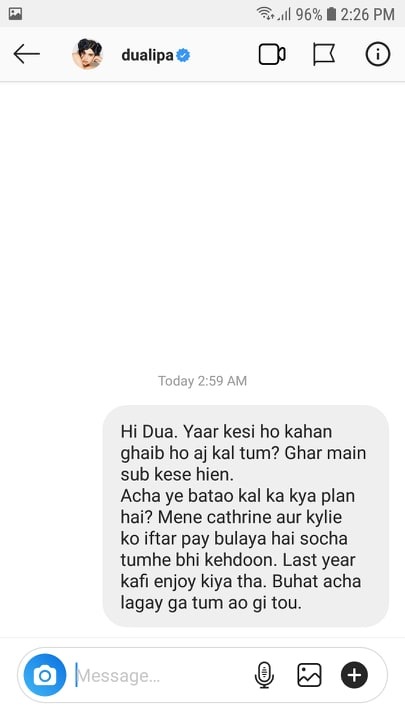 HAHAHAHA. Every Pakistani girl's crush David Beckham. Someone looks disappointed in him.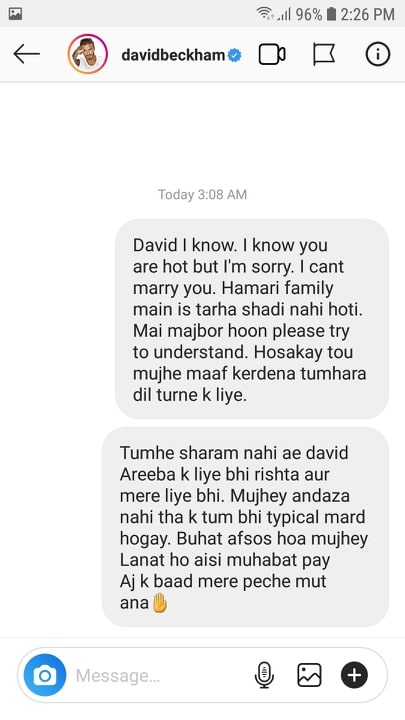 Kylie you can't refuse.

BHABHI? What's going on here? So funny! Would be funnier if Drake replies but we know that isn't happening.

'Last year ki tarhan'. LOL Blake Lively must be thrilled at the invite!


Austin McBroom, thora sa mashoor kya ho gaye tum loag.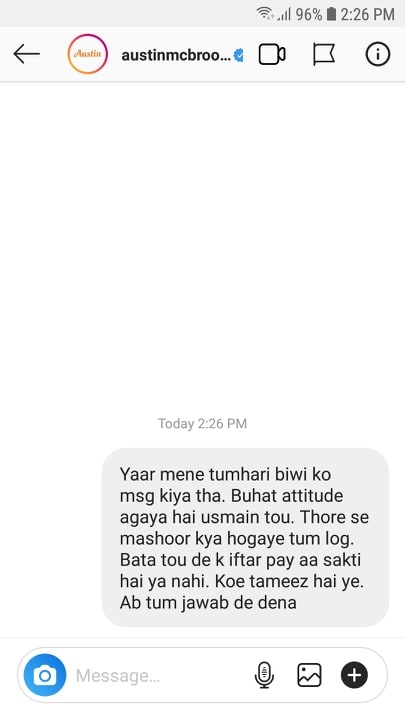 When we are blessed every year by the arrival of Ramadan, we are waiting to get invited to Iftaar parties. Be it one-dish iftaar dinners, we just cannot wait to put on our best dresses and enjoy the get-together. Where we are to indulge ourselves in immense ibadat, it's great to do that with a group of friends, colleagues, and family.
This strengthens the bond and mends the weaker ones. Ramadan truly blesses us with so many rewards and now that it's about to leave us soon, let's make the most of these nights and ask for forgiveness.
Good humor and light fun are always appreciated and this was definitely refreshing! Which one was your favorite? Let us know.