Turkish dramas, ever since the inception of Ishq-e-Mamnoon in Pakistan, have gained a lot of popularity. Rightly so, stakeholders of the country's entertainment fraternity are not huge fans of the shows. The reason? It is a competition.
Over the years, many big names have registered their protests against airing Turkish content in Pakistan. However, there has not been a bigger name to that list than legendary actress Reema Khan. And to say that the country has not seen a more viral show than Derilis Ertugrul, would also be an understatement.
Ever since the PM announced that PTV would air Derilis Ertugrul dubbed in Urdu, the country had been waiting for it. Now, Ertugrul has definitely become the talk of the town.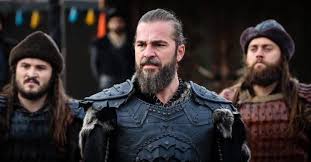 It is easy to say that Ertugrul is raking in more TRPs and views than any other Pakistani drama usually does. And we for sure know that Pakistani dramas are better than the movies Lollywood makes.
Now, Reema Khan has presented her valuable two cents on the whole Ertugrul fever. While speaking on her live transmission, Reema supported the stance of WAAR actor Shaan Shahid about airing Turkish content in Pakistan.
Reema said: "Our artist Shaan raised his voice that on our national channel we should not air content of another country. When you have our own content, and your own artists are sitting at home but still you are buying content from others and promoting it. This thing hurts so much. Because the artists of this country are paying tax, not foreign artists."
Moreover, Reema argued that it wasn't the foreign artists from Turkey or other countries who pay taxes, it is the local celebrities who do so. But what Reema seems to forget is that quality matters as well. If Pakistanis spend a huge amount of money for Netflix subscriptions, that does not mean that characters like Jon Snow or Walter White will come to Pakistan to pay their taxes.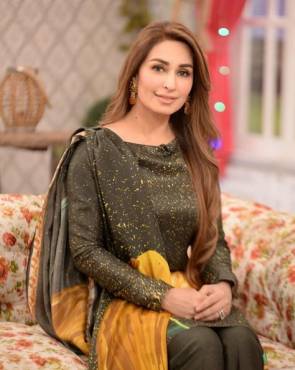 If people are taking joy in watching a certain type of content, they deserve to see it for free. Especially if the drama is on similar lines of Ertugrul that doesn't only entertain, but educates Pakistanis about Islamic history as well.
But the hypocrite nature of Pakistanis is not an unknown thing. While we praise Ertugrul and its characters, Pakistanis have been messaging Halima Sultan played by Esra Bilgic on Instagram, asking her to 'cover herself'.
Well, Reema's point of view is correct. But if people want something, they surely deserve to see it.
What do you think about this story? Let us know in the comments below.