Once again, actress Saba Qamar breaks the so-called stereotypes. The renowned Pakistani actress is back with yet another controversial YouTube episode full of humor, breaking the societal stereotypes.
Besides her remarkable acting skills, Saba is also known for highlighting the important issues of our society. After raising mental health awareness with a powerful message on her previous vlog, the actress now talks about the rishta culture.
#ShaadiKaroKarobaarNahi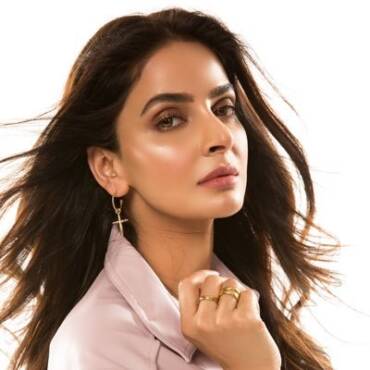 Saba certainly knows how to balance between art and awareness! The Hindi Medium star has proved to make good use of her YouTube channel. From tackling issues like misogyny and gossip-mongering, the 37-year-old Pakistani actress continues to tackle the issues of our society.
In addition to this, in her latest YouTube video, Saba adopts a more direct and hard-hitting approach regarding the societal hypocrisy against women. Like her previous videos, she further talks about the misogynistic values of our society.
The actor raises her voice on the 'traditional rishta culture' of our society. Moreover, the video is essentially a monologue about fat-shaming, classism, colorism, and women's rights. In many ways, Saba emphasizes on how society treats women unfairly.
'Ye kia larki khandani honi chahiye hai ki ratt lagayi rakhi hai?'
The actor has put out some fantastic commentary on the typical mothers-in-law of Pakistani society. She addresses the issue of women who are in search of a 'khandani larki' while their own sons are nothing close to being 'khandani'.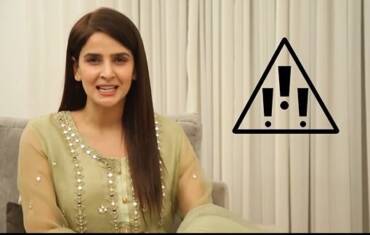 In addition to this, the gorgeous Pakistani actress raises many questions. She questions the audacity and hypocrisy of these women who turn a blind eye to the wrongdoings of their sons. Just so you know, 'khandani' meaning, someone coming from a respectable is a huge criterion set for women in order to get married.
Saba Qamar adds, "Ask these people how khandani their sons are. Khandani men DO NOT drink, go to prostitutes and watch them dance, neither do they raise their hand on women."
Furthermore, the actor talks about the hypocrisy of how their own son can drink and do whatever he wants, but their daughter-in-law should belong to a respectable family.
Taking to Instagram, the queen shared a snippet of the latest video
Further discussing the issues, she talks about the two types of families that exist in our society. One coming from conservative family while the other from liberal, but both want a maid-of-all-work in the name of a daughter-in-law. If well-educated, then she has got to earn for the family, if not educated, then do the household work.
Don't we just love how she breaks all the stereotypes and always comes up with such informative content? Saba Qamar does not stop there, she further talks about how these mothers-in-law post-marriage, get a puppet to play with, meaning the daughter-in-law. She talks about how these MILs emotionally blackmail the couple and manipulate them into listening to them.
In the previous episodes, she has talked about many unaddressed and serious issues of our society. From mental health, abusive relationships to this new topic, the queen is doing a great job spreading awareness with such creative and informative content. We love how she utilizes her platforms for serious issues!
What do you think of this story? Let us know in the comments section below.