The powerhouse of Pakistani showbiz industry Saba Qamar is making a comeback with Sarmad Khoosat's 'Kamli', playing the lead character. Saba has proven herself to be ane exceptional actress with her amazing performances in Cheekh, Baaghi and Hindi Medium. So the bar of expectations from Saba is definitely higher than ever and it is a given that she will not disappoint.
Saba Qamar has reportedly wrapped shooting for Kamli and has definitely made a huge fan out of its director, Sarmad who has been all praises about the phenomenal actor, Saba.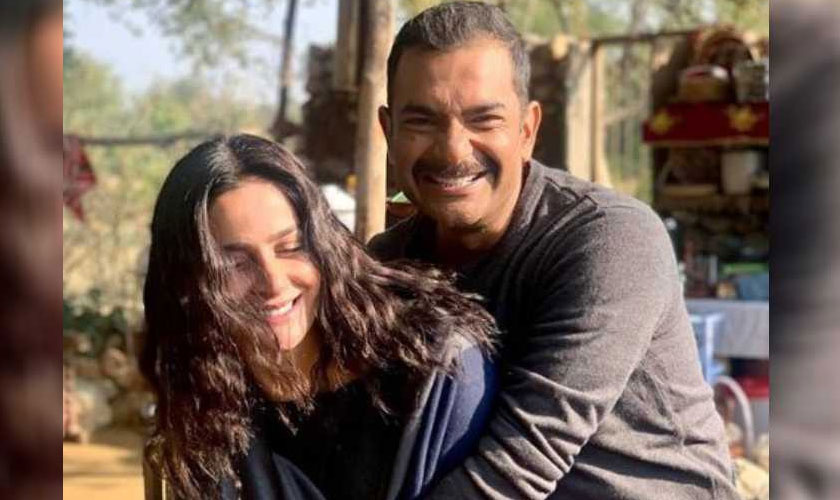 He took it to his social media to appreciate Saba and her work, saying, "There are actors who are super talented. There are actors who are beautiful. There are actors who are super professional. And then you put all of that in one actor and some more of all of these ingredients….AND….you have Saba Qamar," 
He continued, "She is a PHENOMENON! Aik he piece hai aisa. Koi aur shaakh nahii hai inki (there is only one piece like her, there are no branches)."
Staying hush but still saying a lot?
Nothing has been revealed much and both are staying tight-lipped about the details. However, Saba has been teasing about her next mega project on her Instagram. Posting a picture of herself barefaced, she captioned it – "Almost at the finish line,"; hinting the completion of Kamli's production.
The next picture of her on the set, smoking a cigarette has given a glimpse into the kind of character she will be playing in Kamli. However, the caption accompanying her photo definitely riled people up. Mocking the duality and hypocrisy of Pakistani society, she quoted the lyrics from the iconic song 'Hangama Ho Gaya'. 
Saba's bold persona isn't everyone's cup of tea but then again, a woman doesn't have to do much in this society to bag herself a plethora of criticism. Moreover, double standards prevail and a woman's success and contributions mean little when the entire focus is always placed on her lifestyle choices; from the way she chooses to dress, where she goes, who she speaks to, so on and so forth.
Saba Qamar has been in this boat for times that are too many to count. However, Saba too is known to stare the hypocrites and the naysayers, right in the face and continue on to live the life she chooses. A life that isn't dictated by the society that doesn't even know her on a personal level. Much like this picture, that says a thousand words. Of course, it didn't fail to attract the self-righteous preachers and haters.
Smoking is injurious to health, not to the character.
For a woman, just smoking becomes something she would do for money. The same is rarely said for a man; at least in a negative connotation.

Point to be taken.

"Insult me in a line, compliment me on the next, " – Eminem.

Since the plague resides within the minds, there is little that can be done. On the brighter side, Sarmad Khoosat is set to release two films this year.  Zindagi Tamasha and Kamli, to be precise. The latter is rumored to come out this summer, 2020.
What are your thoughts on this? Comment below!