Disclaimer*: The articles shared under 'Your Voice' section are sent to us by contributors and we neither confirm nor deny the authenticity of any facts stated below. Parhlo PInk will not be liable for any false, inaccurate, inappropriate or incomplete information presented on the website. Read our disclaimer.
Sharmeen Chinoy's Oscar winning documentary, Saving Face, is a tale of the ordeal that women at times have to go through at the hands of men in the land of pure. The sad state of affairs dictates that men's honor is worth more than a woman's life and, at times, women do pay for it with their lives. Yet not so long ago, a bunch of female athletes had become dearer to Pakistan cricket fans, than their male counterparts.
It was March 2016. India was hosting both Men and Women's World T20. Pakistan's men's team had just put up a pathetic show in Asian T20 in Bangladesh. But this was the last major world event for Afridi; this was his last frontier and the fans were not letting themselves down by preoccupying themselves with any recent performances. Our hopes were only reinforced after the first match against Bangladesh. Pakistan won convincingly. While the nation celebrated and news channels went into the familiar frenzy that we have become so accustomed to regardless of the results, I noticed a ticker on one of the channels. The women in green had lost to West Indies the same day by 4 runs. What it did not mention was that the team had arrived only a day before and had gone into their first match without any match practice or any lead time to acclimatize to the local conditions.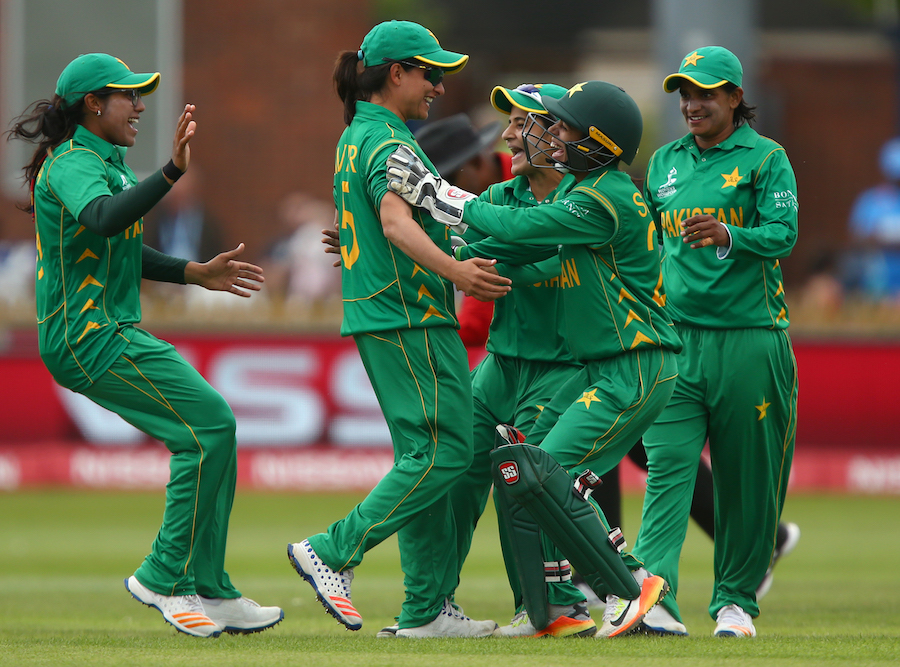 An hour later, as I surfed through the fan groups on Facebook, same news had been shared on the group by one of the members, only with a more dreadful bit; Javeria Khan, Pakistan's opener had been hit on the head and was going to sit out for rest of the event. But as I scrolled down to the comments section on the shared news piece, I realized nobody cared. Pakistan had a women's cricket team? Good enough, the men's team had won and that's what really mattered. Anyhow, all discussions were soon to shift to the upcoming big game, Pakistan was playing India on Saturday, 19th March.
It was to be the ultimate Sub continent derby with both Men's and Women's matches scheduled for the same day. Indian and Pakistani stations were holding joint live discussions. But one never got to hear about Sana Mir or Mithali Raj on them. Come the big day, Pakistan disappointed as Kohli's brilliant and steady hand saw Indians home. A cloud of gloom descended upon all Pakistan fans. Did I say all? No, not me. I had a saving face. Pakistan's other team in green had just managed to stay ahead of women in blue on D/L method. The women's match had actually started in afternoon and was expected to finish just in time for the 'big' match. But frequent rain interruptions meant that the match was still underway when the broadcasters switched to pointless pre match ceremony at Eden Gardens, which was more of a personal promotion for West Bengal's Chief Minister, Mamta Bannerjee. A woman CM had denied 22 women the opportunity to be watched by their fans, fighting out a tense finish.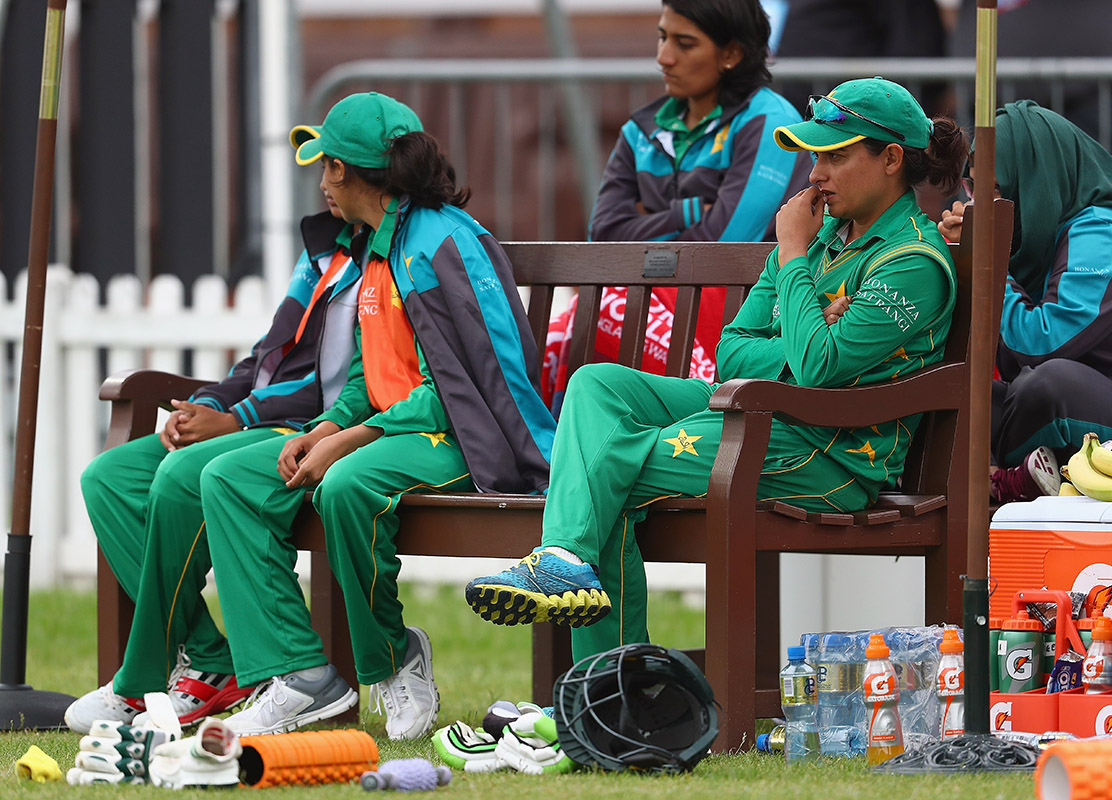 As Pakistan fans slowly and gradually got to know the 'other' result, it appeared from their social media posts as if no Pakistan men's team had played that day. Pakistan had beaten India, and it didn't matter which gender. To all the Indian trolls, there was only one plausible response from this side of the border; did you watch the women play? PTV relayed the rain interrupted highlights of the match many times over the next few days and those who had missed on the action due to ignorance, tuned in to savor it. As the tournament progressed, men went from being disappointing to hopeless, while women came within touching distance of a semi-final spot.
On Saturday, 15th July 2017, Pakistan lost their last league match of the women's world cup to lowly ranked Sri Lanka. Fans were disappointed. So was the media as it reported each result in the usual distasteful manner. Some asked what was the point of even sending a team if this was to be the outcome. Let us ask them when was the last time they bothered themselves with women's cricket? The girls are being talked about, there is an air of expectation because they had proven their mettle and worth last year at a world event. This year, they beat women's T20 champions, West Indies, in the warm up match, almost beat South Africa, gave Indian batters a real run for their money and lost a close match to the Lankans. And then there was that catch from Sana Mir, against India, which shall remain etched in my memory.
Pakistan may have ended on the losing side in each match, but Sana's team had carved out their place in the nation's cricket discourse by being the saving face last year. They had earned the nation's attention by providing them something to cheer when men had let them down. Hopefully, the nation's interest is here to stay. Now, as the country drowns itself in the hangover from Champions Trophy triumph, we cannot abandon the women in green. To Sana's girls, we are proud of you and you shall have your moment some day.