The current on-going drama 'Mere Paas Tum Ho' has become one of the top running drama serials. So far, a vast majority of people are following this controversial drama serial because of its hard-hitting punchlines and the intense storyline.
The drama, however, has the audience hooked because of all the positive feedback it has received up till now. From online debates, discussions, memes, and whatnot; this drama serial has surely taken over the internet by storm!
The show is currently airing on ARY Digital and falls under the romantic genre. Starring Humayun Saeed, Ayeza Khan, Adnan Siddiqui, Sawera Nadeem and more, this drama has proved to be absolutely phenomenal!
How can any of us forget THE SLAP???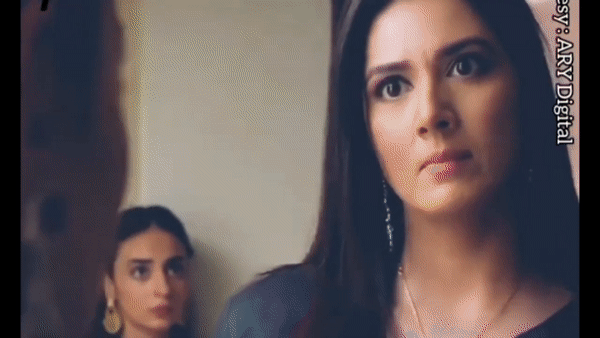 Since 'The Slap' had gone viral, it certainly became a hot topic on the internet! People expressed their hate for Mehwish and her character in the drama. And let's appreciate Sawera Nadeem for finally coming in front of the screen after a long time!
Sawera Nadeem, in an interview, while talking about her role as Maham in the drama, Sawera said that she actually slapped Ayeza Khan in the scene. She was asked, " what went in the making of that chapairh"?  Upon which she answered, "I don't know any other way in my acting career. I don't believe in fake slaps and I don't recieve fake slaps nor do I give fake slaps."
Here's what Sawera Nadeem had to say! Let us tell you that the slap was REAL. REAL AF!
How incredible is this?! LOL. Speaking of its hard-hitting punchlines and dialogues, Meray Paas Tum Ho has made it to the list of the few highest-ranking Pakistani dramas of 2019.
Not only this but some people found it hard to believe in this because they thought it was a fake a slap. What do you think? Was it or was it not?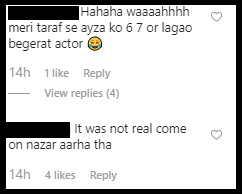 Really? What do you think?

If you want to watch the full interview, here it is!
We loved the fact that she shared her opinion on writing the script and giving much better roles to the best actresses of every generation in our industry. Well, Sawera, we're looking forward to it!
What's amazing is that almost 18 episodes into the serial, the success rate is absolutely unbelievable! People are now coming up with their own predictions and the story just keeps getting better.  Let us know what you think about this in the comments below!
Also, how many of you are following this drama and are finding it super intense??!