Actress Sonya Hussyn is one of the Pakistani celebrities who know how to dress up. When it comes to playing with colors, cuts, and style, she just aces it. Hussyn drastic transformation in terms of styling has been a talk of the town. And, don't we all love it.
Sonya has truly up her fashion game majorly and it is pretty evident. Be it her rich acting skills, fashion sense, and her calm personality! Pakistanis adore and respect her.
The actress recently don a black attire and killed it completely. Just by looking at her new pictures, we wonder if she is less than any supermodel. Yes, she looks this out of this world. Check them out!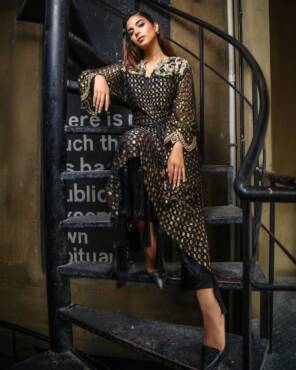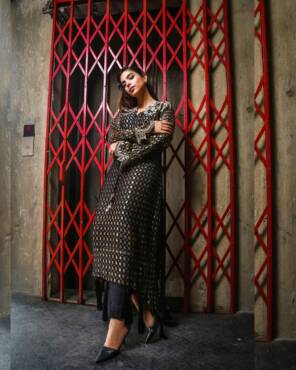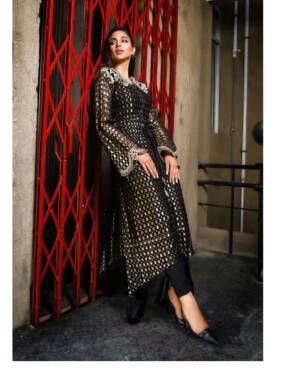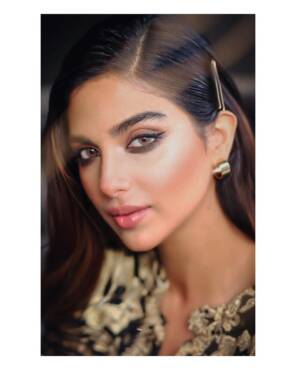 Hussyn also can pull off several other styles too. Have you seen her in a sari? The Aangan starlet sets major fashion goals for her fan base every time she wears one.
And, who can forget the chic look Hussyn went for at her sister's wedding. However, the actress was recently in hot water after she said that autism is actually a symptom of Schizophrenia. People on social media schooled her well while her fans were a bit disappointed. But, we still love Hussyn and her charisma that makes people mesmerize.
What do you think of this story? Let us know in the comments section below.