Emerging model Mantasha Kiani has once again accused actress Sumbul Iqbal of having an affair with her father. Although Mantasha made the accusation back in November, her standpoint is gaining hype now. Since an audiotape between Nadeem Kiani, her father, and Sumbul recently got leaked, the model's stance is getting stronger.
The entertainment industry is known for scandalous gossips and controversies. If we talk about Pakistan, there are a number of celebrities who have been a part of juicy gossips and rumors. Well, the one we are discussing right now is certainly shocking!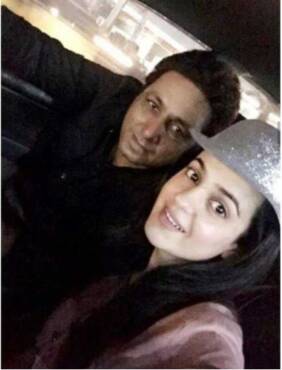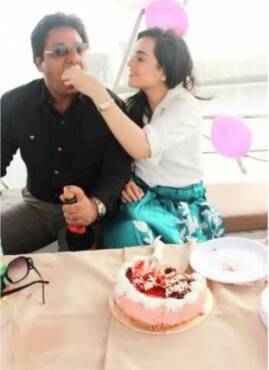 Leaked audio clip between the actress and Mantasha's father
Sumbul Iqbal ended up getting immensely criticized for having an affair with a married man.
Wait, there is more to it…
Recently talking to Newsone, Mantasha talked about how the famous actress turned her father against her.
According to Mantasha, the actress is living with Nadeem Kiani for many years. She accused her of being a homewrecker.
In the video, Mantasha also talked about how disheartening it was to never have her father present on the big days of her life. Be it birthdays, or any other occasion, she always felt his absence for the past 3 years.
"How can she say I'm Mrs. Kiana? How can I not know that you are Mrs. Kiana while everybody else knows?", said Manatasha.
Moreover, the model also revealed how Sumbul does not allow Mantasha's father to meet his daughters. The famous actress is accused of breaking a family. She further states that Sumbul stops him from meeting his family. Mantasha claims that Sumbul has been in a relationship with him for the past 10 years.
In addition to this, she talked about the Facebook post she made in November last year which reached Sumbul.
According to Muntaha, Sumbul submitted a complaint against for 'defaming her'. After having a government official threaten her to slap, her mother later made her remove the post. We are yet to hear what the actress has got to say!
Why is there a rise in such celebrity scandals? Not so long ago we found out about actress Umza Khan's affair with a married man. And here is yet another actress joining the club.
What do you think of this story? Let us know in the comments section below.