Pregnancy is a beautiful period of life for a woman and she cherishes every moment of it. The only thing which bothers her is the 'societal pressure'. Being a pregnant woman in Pakistani culture means taking care of yourself for all the nine months with heaps of unsolicited advice, precautions, and instructions. Even if her husband is loving and taking care of the mother-to-be, she is looking after herself too but khaandan ki bari borhiyan never sit relaxed! These bari borhiyan have digested a list of do's and don'ts for pregnant women and offer free tips all the time. And among other 'don'ts', the ultrasound and MRI (Magnetic Resonance Imaging) during pregnancy stands at number one!
There is a general perception that prevails in our society that a mommy-to-be only goes for an ultrasound scan when she wants to know the gender of the baby and when the doctor wants to make money, he prescribes MRI! Many of us even don't know the difference between both but we are ready to give our verdict on that.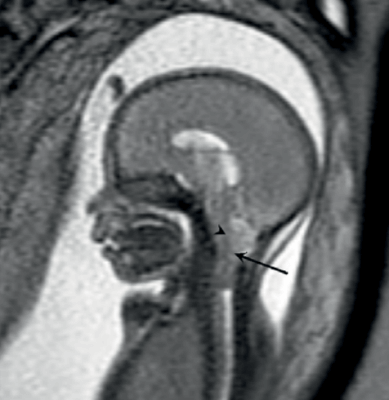 The difference between ultrasound and MRI is that ultrasound scan uses high-frequency sound waves to capture images from inside the body whereas MRI uses a strong magnetic field and radio waves to create detailed images of the organs and tissues within the body. The doctors ask for MRI when she/he addresses some serious illness in your body. For the clarification of certain results which doctors are unable to find through an ultrasound scan, they go for an MRI treatment.
Recently, a video of a mother-to-be's MRI treatment has been shared on the social media. The movement of the unborn child in the womb can be seen very clearly! Although, there are no details provided about the mother and her condition. It seems that the MRI treatment has been done in the third trimester.
See The Video Here!
Important Note!
According to a research by JAMA – Journal Of The American Medical Association, an M.R.I. during pregnancy presents no danger to the fetus or the offspring but the risks appear to change when a contrast agent (gadolinium) is used. Among women who had gadolinium enhanced procedures, there was a slightly higher risk of stillbirths and their children had higher rates of a range of skin diseases and inflammatory conditions, stated by the researchers in the report.
However, this MRI video has given us goosebumps and all we can say is 'Subhan Allah', indeed He is the one who has created a life with a clot of blood!