The crazy time is here. Get ready to see the banners and ads of pre-spring, mid-spring, pre-summer, mid-summer and what not amount of volumes for the lawn! Brands go crazy over the time period of February until October but that's not it. Right, after that they have winter collection as well. Crazy as it is, right?
This guy on Facebook shared something very unusual. Saad Yosuf who noted that one thing which everybody claims to have noticed but nobody has proofs. Saad did it with proofs. You won't believe how crazy the match is that he has found. He called out three famous clothing brands of Pakistan to notify people that their recent collection is plagiarised.
Saad wrote:
"Baaz nahen aana hai kissi ko… instead of taking bloggers/socialites to Dubai or going for shoots to foreign locations thora research & development (R&D) par hee kharcha karlein…
Sana Safinaz, Sapphire, Cross Stitch!"
Sana Safinaz at its best in copying others creations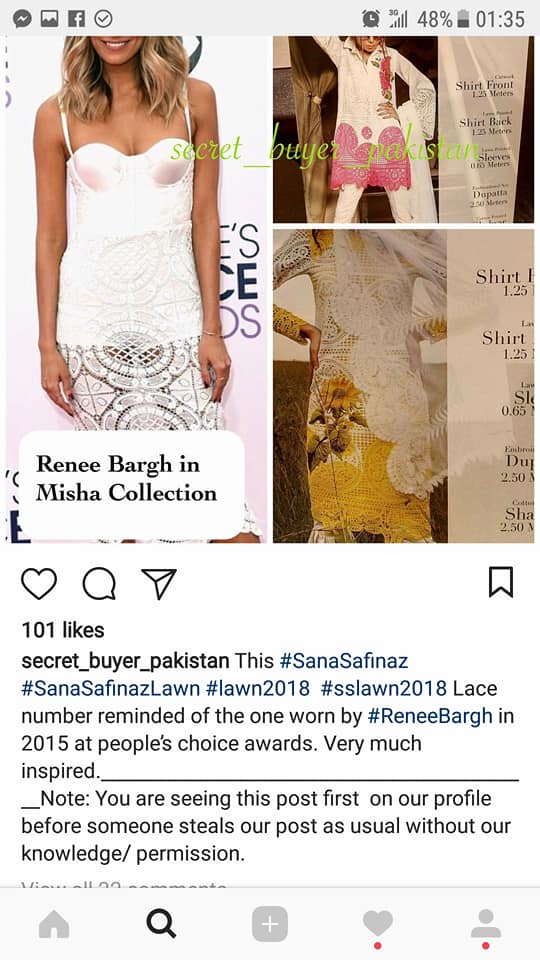 Another one from Sana Safinaz. Well, they can't say now that it was accidental.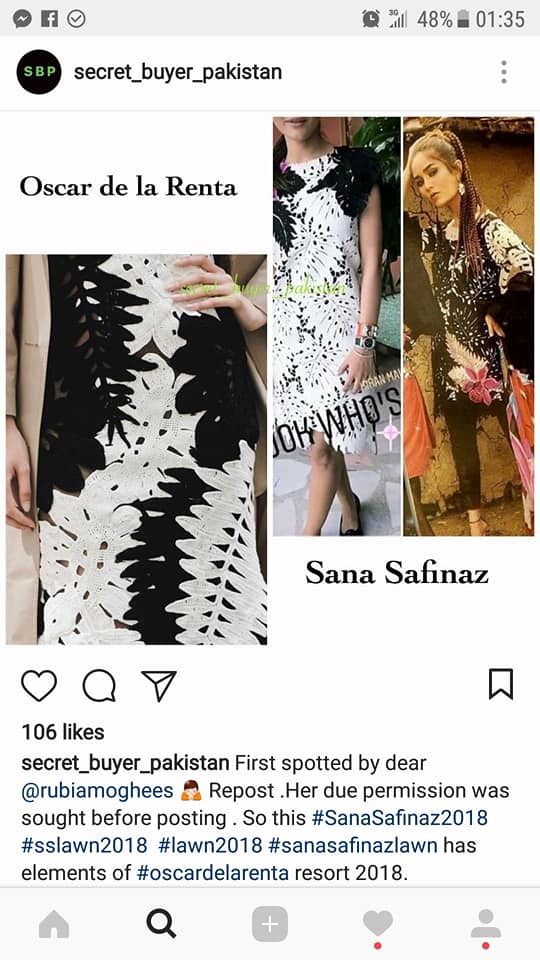 Sapphire! The brand women die for! Why? Where does all the money from such huge sales go? Why u no research?
A print that was displayed publically! Such khula plagiarism. Well played Cross Stitch!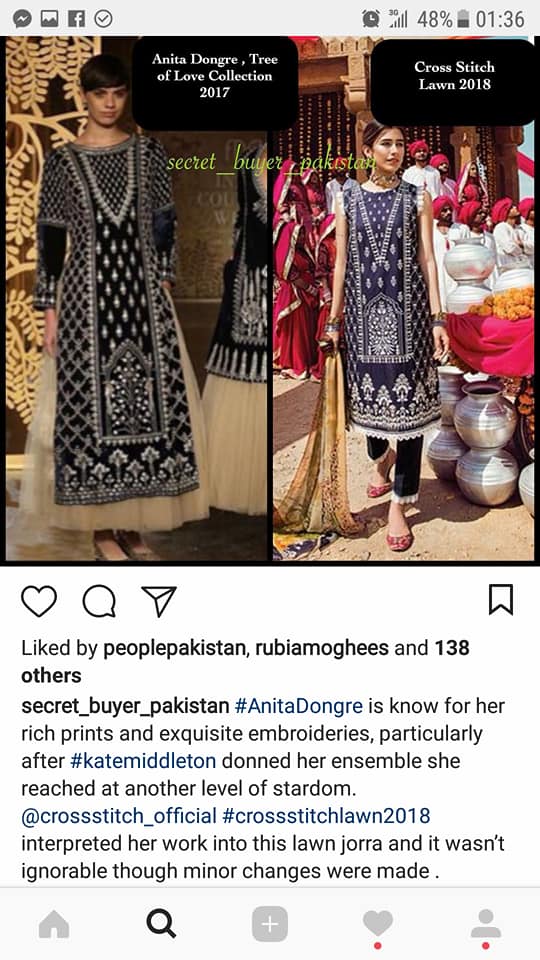 Looking at these photos, anyone would recognize that they are not ignorable at all. Do people pay for such plagiarism? It is believed that the designer in such brands do their research and put their best out to give out people something worthy of their money. 4k for a shirt that has some stolen prints? Too bad! Going minimalistic but creative can save these brands from getting defamed.
What if they get charged from the artist from whom they copy? Would that be fine?! Na. Investing a little bit in research and development and delaying or decreasing the volumes of lawn can do good to them. Do you guys have seen any such prints that are similar to someone else's work? Share in the comments below to let us know or tag a designer friend of yours who'd be of some help to these brands for a good!