Famous TV personality and PTI leader Aamir Liaquat Hussain is known for making headlines every now and then. Most of the time, he is in the news for all the wrong reasons. And, it looks like his second wife Tuba Aamir is also learning the art of being in the news from him.
Tuba married Pakistan's controversial anchor in 2018. The news of them tying the knot came to light a little while later. Aamir confirmed his second marriage via Twitter by sharing pictures from his valima event some two years go.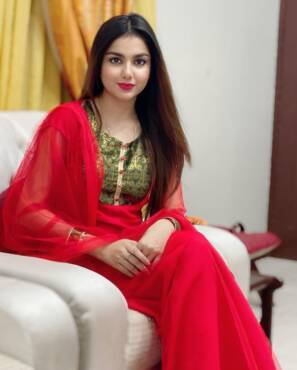 Aamir, however, received severe criticism over his marriage when his daughter from first marriage posted a viral tweet on social media. Although, the PTI claimed at that time that he still takes care of his first wife and children but it is evident that life is not the same for them anymore.
Any way, Tuba and Aamir, at least are together and enjoying their personal and professional lives to the fullest. Tuba even did this year' Ramadan transmission with her husband on a local news channel.
Recently, she was seen doing a bridal shoot for a local designer, and Oh, my god, Tuba looked beautiful.
Check out the pictures here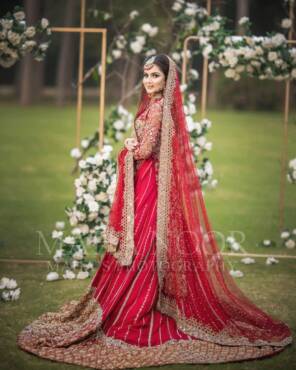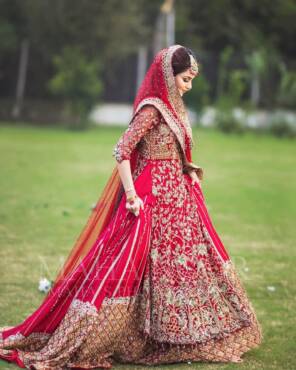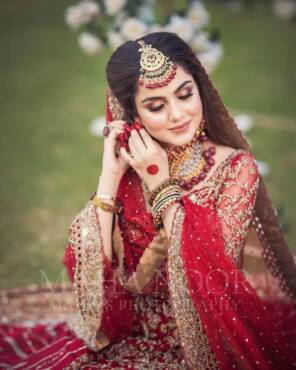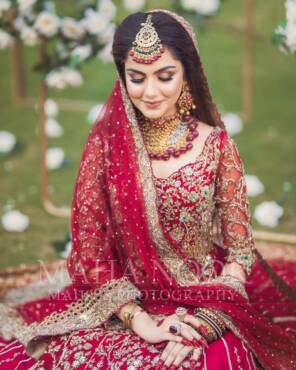 Tuba and Aamir celebrated their one-year wedding anniversary on November 16, 2019 and uploaded pictures with each other on their social media. Aamir later revealed hoe he fell in love with Tuba during a TV show.
Aamir narrated a story of walking into her cabin during the making of some show and there he found a book in which the Holy Prophet's (PBUH) name was written in complete form in all pages. He talked to Tuba about how she was maintaining the book daily and this was probably the moment, when Tuba must have impressed him.
What do you think of this story? Let us know in the comments section below.