Shoaib Mansoor's film 'Verna' didn't get much hype as people were expecting but the movie has given a new face to Pakistani drama industry. Yes, we are talking about Naimal Khan. The girl who has captivated the audience with her beauty and brilliant acting skills.
People who are following drama serial 'Anaa' on HUM TV have seen Naimal Khawar as Izzah, but do you know how talented and stylish she is? She is mesmerizing her fans with elegance and a charming personality.
Here Are Some Lesser Known Facts About Naimal Khawar You Want To Know!
1. She Belongs To A Pakhtoon Family!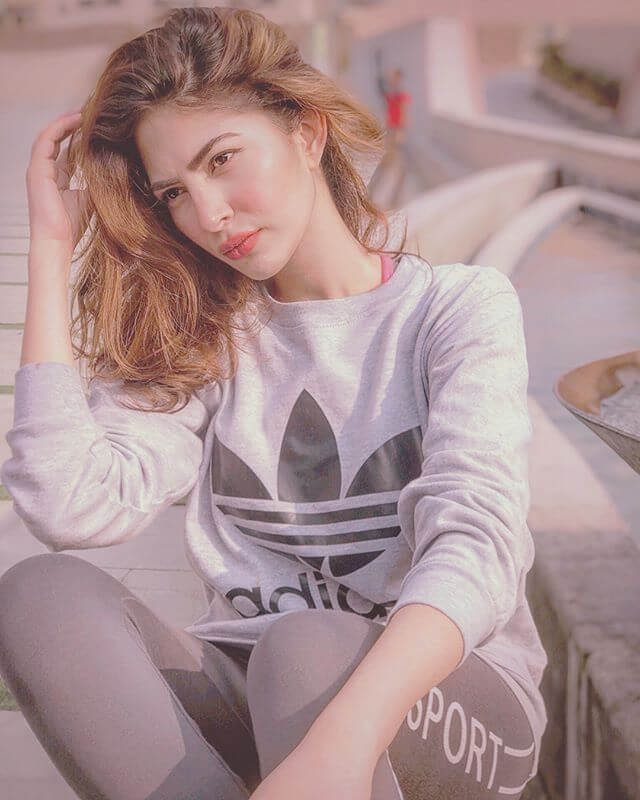 Naimal Khawar is born to a Persian mother and Paktoon father. She grew up in Islamabad and studied visual arts at National College of Arts.
2. Her Instagram Posts Shows Her Love For Poetry!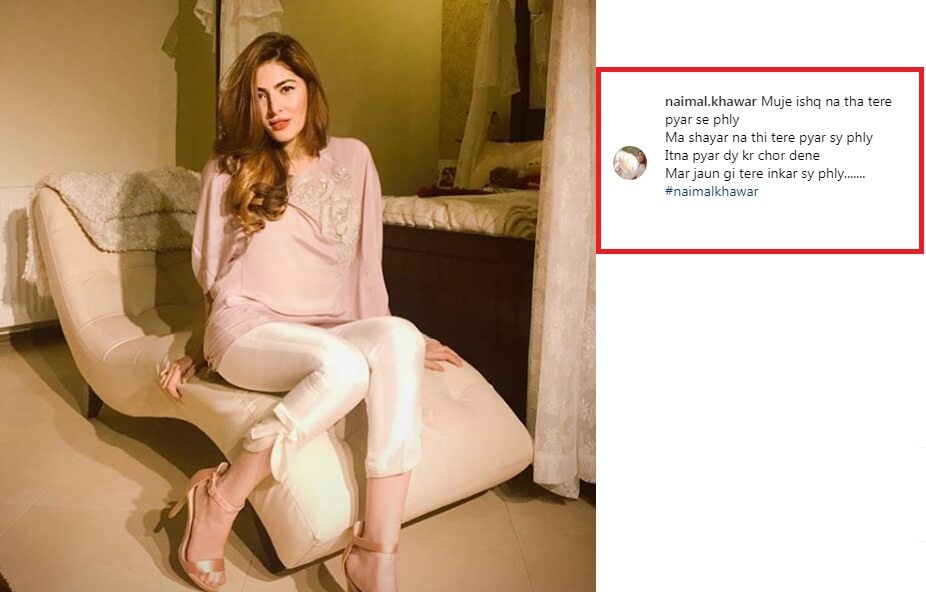 Naimal Khan shares almost every picture with two-line poetry on her Instagram account. She is a poetic girl we can say!
3. Shoaib Mansoor Found This Gem on Social Media!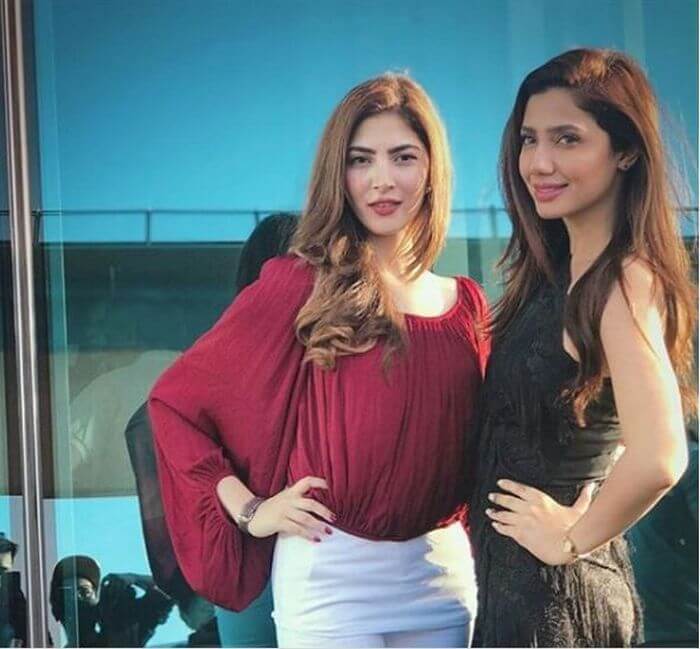 Her debut in Shoaib Mansoor's Verna was a coincidence. During an interview, Naimal shared her experience of getting cast in a veteran of Pakistani entertainment business – Shoaib Mansoor's film in detail.
"It was completely unexpected. One day I just got a call from the assistant director of the film and I was invited to read a few lines to Shoaib Mansoor. I went there, delivered the lines and got the part. They saw my Instagram photos through a mutual friend before they approached me. It was all quite surreal, to be honest."
4. She Is Vocal About Social Issues!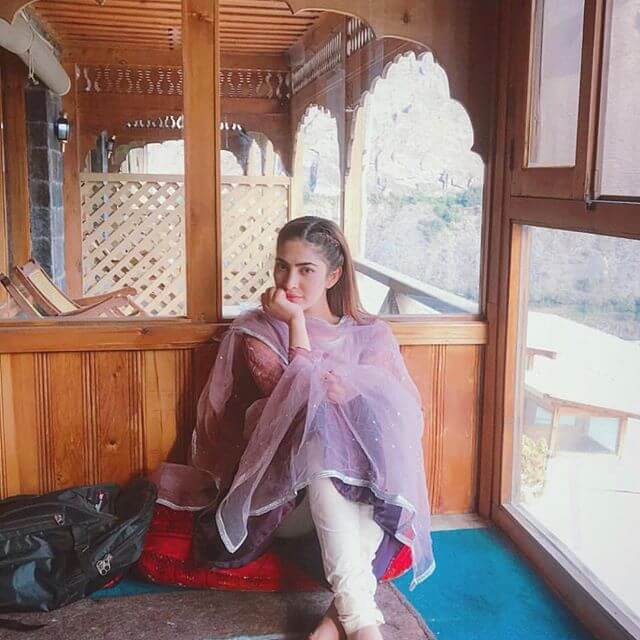 The reason behind working in Shoaib Mansoor's Verna is, according to Naimal Khawar, her outspoken nature. Naimal has raised her voice against several taboos using her arts and social media platform. The movie 'Verna' was also about women empowerment that's why she agreed to play the role of Mahgul in the film.
5. She Wants To Play The Role Of Female Version Of James Bond!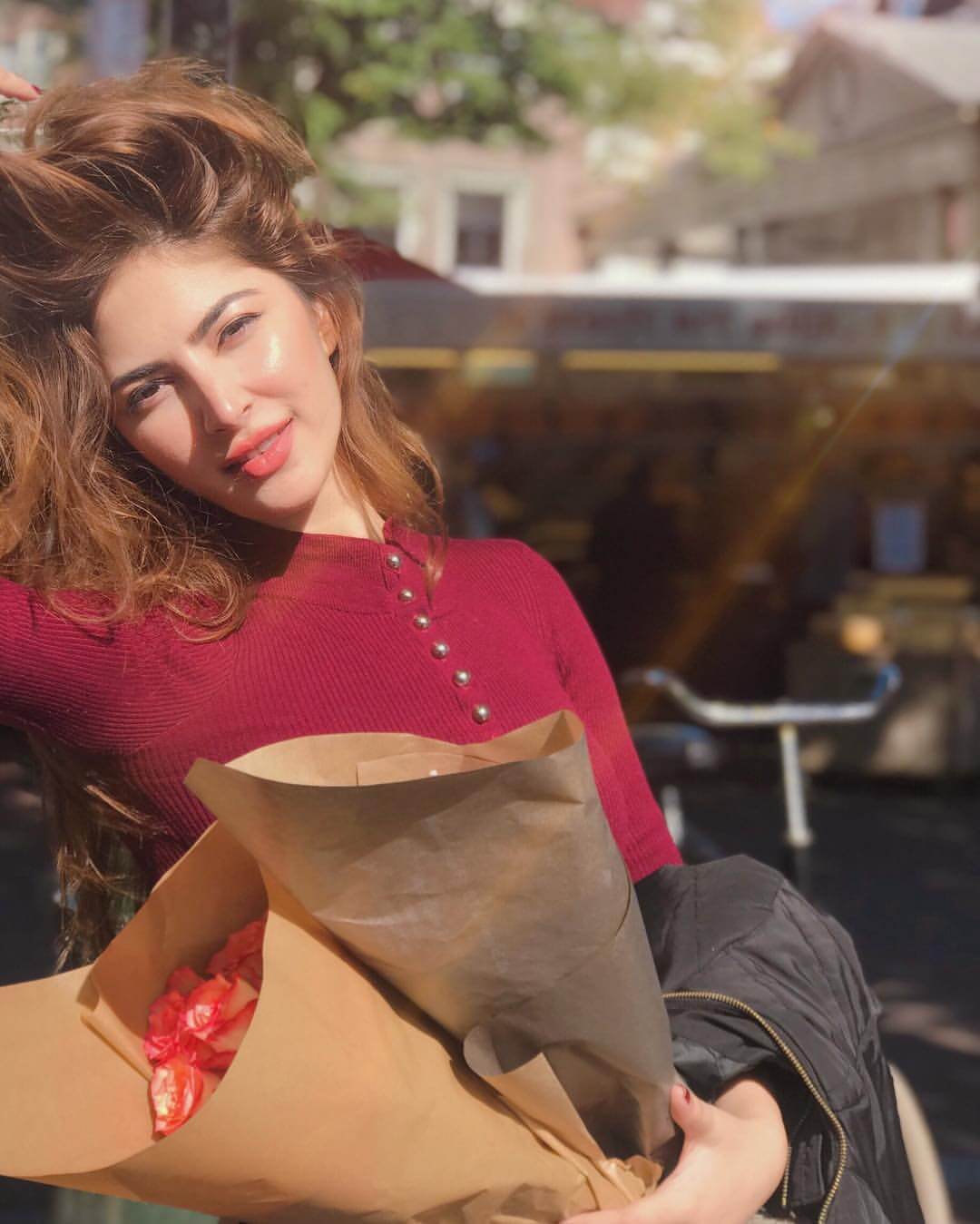 During an interview, Naimal said 'I would love to play a female version of James Bond. Bond with a female protagonist would be quite interesting.'
6. Naimal Is Against Item Song Culture!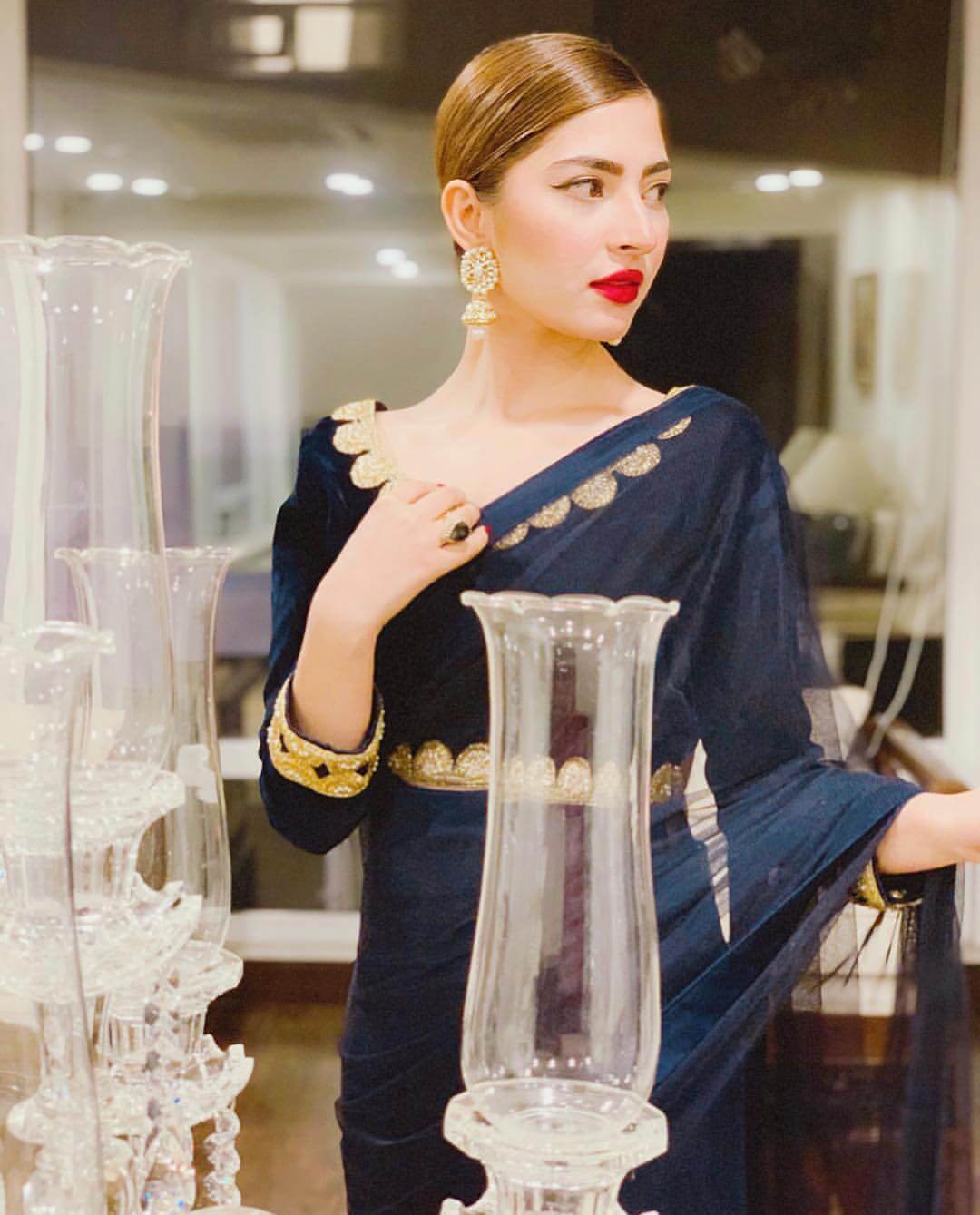 Talking about her dream role in upcoming projects, Naimal told that she would love to do impactful roles. "I think I would prefer roles that impact our society, in terms of social issues. I guess I wouldn't ever do an item song or something of the sort," added Naimal.
Naimal Khawar as Izzah in drama serial Anaa is being loved by people out there. She is simple, innocent but brave enough to prove her stance. Her couple with Usman Mukhtar as Altamash is also being admired by the audience. Twitteratis are comparing their couple with Talal and Roshanay from drama serial Sun Yaara on ARY Digital. What do you say?
So, are you following the drama serial Anaa? Who is your favorite character, Daneen or Izzah? Share your thoughts with us in the comments!