The heartthrob, Ahad Raza Mir has made the headlines, yet again. But this time, for all the wrong reasons. We all are pretty aware of the fact that Ahad has gained a lot of fame and popularity in just two years. With this much fame, two years is NOTHING. His amazing photoshoots literally have stolen her hearts away and let's not overlook his prolific acting skills… He totally as his father, Asif Raza Mir's genes and that has now been proven.
Well, a recent picture of  Ahad Raza Mir, his mother, and younger brother, Adnan, just surfaced the internet and left us all puzzled. The family received backlashed for all the wrong reasons and we kept wondering, why? The two brothers were seen lifting their mother and it was way too adorable! The love and the bond they share was clearly evident with this one picture… However, the audience didn't seem to approve of it.
Here's the so-called 'controversial' picture: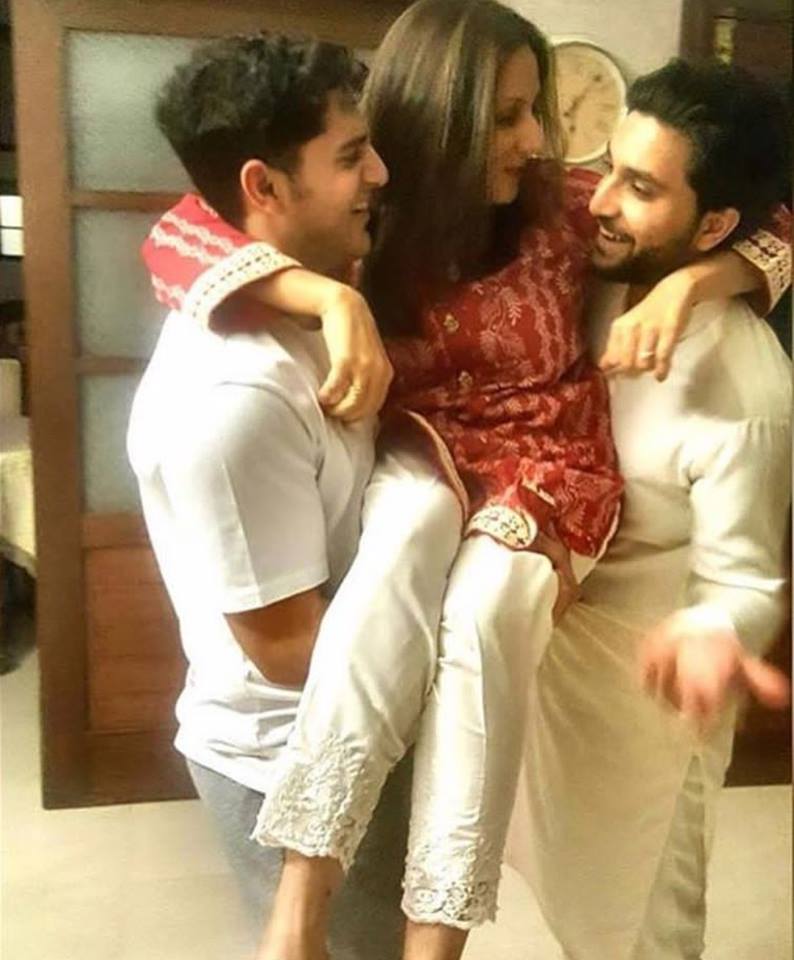 Moreover, people were quick to judge and carried on with what they do best – bombard the comment's section with hate and abusive language. The comments didn't make any sense and lead to a debate where people were saying that they're disrespecting their mother. We can surely see how happy and proud she looks with her two loveable sons.
People who simply couldn't hold back their jazbaats…
Well…
OMG. RUDE.

Everyone has a different way of expressing their love, now, isn't it?
When was the last you told your mother that you love her? 
Aapki soch ki tarha?

But then, there were also those who found it utterly cute and actually made sense…

This one right here made a lot of sense. And guys, seriously, what was wrong with this picture?
Everyone's relationship with their parents is different. So, let's not generalize. There are some who don't believe in friendliness and there are some like Ahad and Adnan, who want to maintain that friendliness which makes a major difference because then, it is easier to bond with your parents. Isn't that what we, as children, want?
Let's not be quick to judge.