Former Pakistani actress Aisha Khan who left the media industry after getting married to Major Uqbah Malik recently shared pictures of her little daughter Mahnoor for the first time on Instagram. However, for what so ever reason she hide the face of her baby which a troll didn't like.
Aisha shared the beautiful family pictures with her husband and daughter. Her idea was to show her struggle while taking a perfect picture with Mahnoor.
However, one of her fans criticized her for posting the daughter's picture but hiding her face. She also said that we admire foreign babies due to their looks but refuse to feel proud of our own. Aisha was quick to defend herself and said that it's her choice if she wants to post a picture with her baby or not.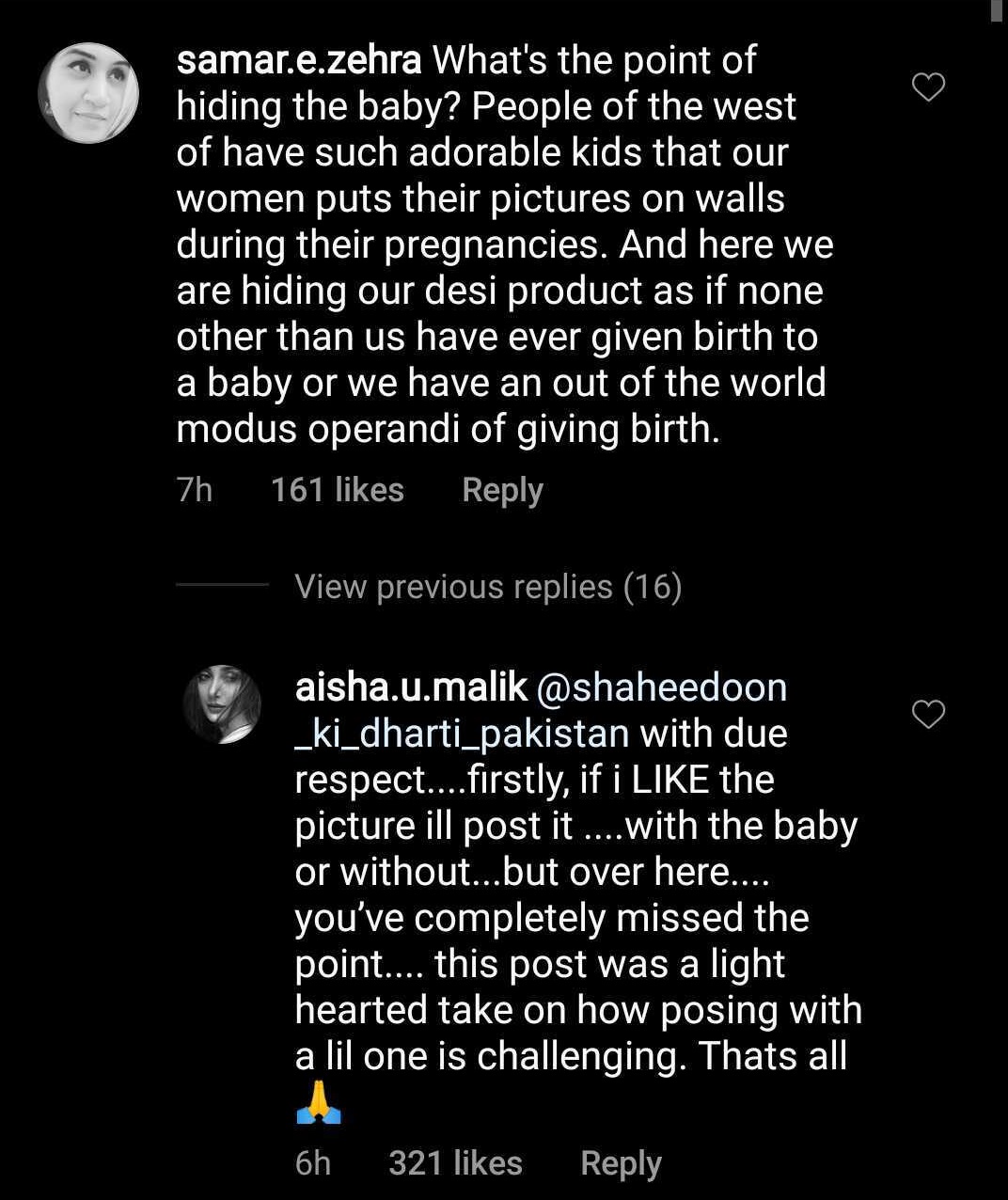 Many people also came to Aisha's rescue and said that it's her personal choice if she wants to reveal her baby's face public or not. Being a public figure she might not want to flash her baby's pictures on the internet. It's a matter of privacy and people should understand it.
However, on Father's Day last Sunday, Aisha did share a glimpse of her baby with dad Major Uqbah.
Aisha bids farewell to the media industry in 2018 and people were not too happy about it. She was admired by many for her good acting skills and beauty. Her wedding also grabbed headlines particularly when she danced at the viral song, Despacito with her husband.
What do you think about the story? Tell us in the comment section below.