Anoushay Abbasi is the sister of Shamoon Abbasi and both the sibling are famous Pakistani drama actors. Anoushay had her debut in the drama serial "Tutey Hue Par" opposite Aiza Khan. She also appeared in a very famous drama called "Mera Saein 2" alongside Fahad Mustafa. Anoushay belongs to a very talented family, she's someone who's always been around creative people. She herself is talented and has earned her name and fame by the work that she has performed.
She's a great actress and a model. Not to mention that she was also a part of the most loved drama serial "Pyaree Afzal". Anoushay Abbasi has a massive following on all her social profiles. People love following her for her dressing and lifestyle and all her upcoming projects.
Look how beautiful she is!
How is it possible if something that goes up on the internet which includes a celebrity wouldn't be bashed? Something similar happened to Anoushay when she wore a revealing dress to a fashion show…
But, recently, at the Hum Show Case she wore a "bit" revealing dress, people did not buy it at ALL.
Can people spare these celebrities for their choices?! There's a thing called freedom of choice or best called free will?
Isn't she too cute to get bashed?
Here's what people have to say about her dress
Behaya soch! No?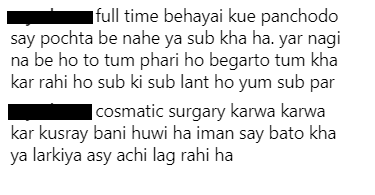 How can people be so hateful!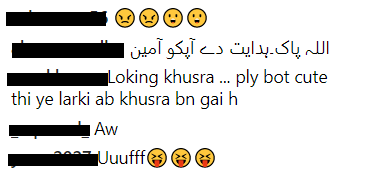 It is important to realize that bashing any of these celebrities is certainly not okay. How many of you here are against the trend of judging celebrities? Raise your hand in the comments below to show some love and respect to celebrities!