Asma Abbas and Zara Noor Abbas, a talented mother-daughter pair, have charmed their way into the hearts of many. After taking a 20-year break, Asma Abbas returned to the industry and secured the top spot among Pakistan's best actresses. Zara Noor Abbas, part of the younger generation, continues to prove her skill each day. Both have been candid about their life struggles, offering a realistic glimpse into their family.
Skincare is a big deal for overall well-being these days, and many stars have their step-by-step routines. Following the trend, Zara and Asma decided to create their skincare video, and it turned out to be both funny and genuine.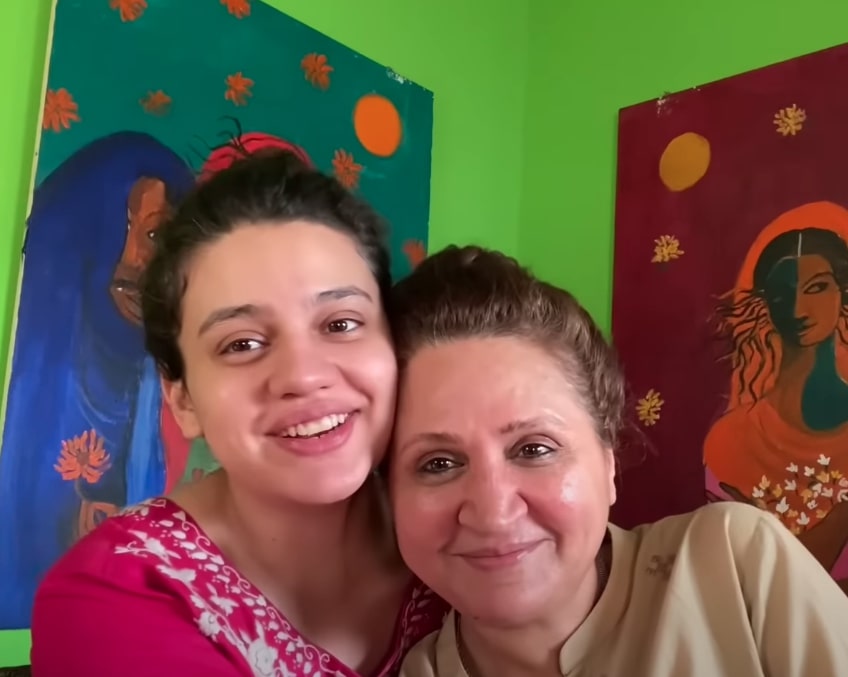 Asma Abbas revealed her secret weapon—Vitamin E oil, the only product she has relied on for years to combat dry skin. Surprisingly, she doesn't use any facewash or soap.
Also Read: ZARA NOOR ABBAS SHARES HER TRAUMATIZING EXPERIENCE
Zara, however, went all out with a bunch of products, admitting she wasn't sure about the purpose of half of them. The mother-daughter duo comically applied various products and soon realized that some might not be as effective for them.
The video showcased their realistic skincare routine connected with people, winning hearts for its simple and relatable approach.