Maybe the generation Z would judge us like "Ewww ohh maa gaawwdd" if they got to know that all of the millennials, who once had an emo type display picture on facebook. Recently, there was a post on Facebook in which they posted tons of photos of stuff that only Millenials would know of. There were screenshots of tweets in the comments below where many people asked the generation Z siblings what that stuff and they were legit clueless.
There was stuff like Floppy Disk, Walkman, Video game, Tetris and many more. Apart from that, there was the music of that childhood which any of these new generation kids know nothing of. Actually, music and singers had a certain kind of impact which led to cut our hair into bangs and wear Adidas sneakers. Bro, if you are a millennial, you'll know what is being talked and if you ain't then… ummm! Never mind.
One of the "most influential" singers for the 90's kid was Avril Lavigne! *Sings hey hey you you I don't like your girlfriend, I think need a new..*
Looking at her new pictures might give a shock of reality that it's about time we accept that we should be adulting! Avril was in Abu Dhabi last week and performed at the opening ceremony of the "Special Olympics"!
But she wasn't there for only the performances! LOOK AT THIS!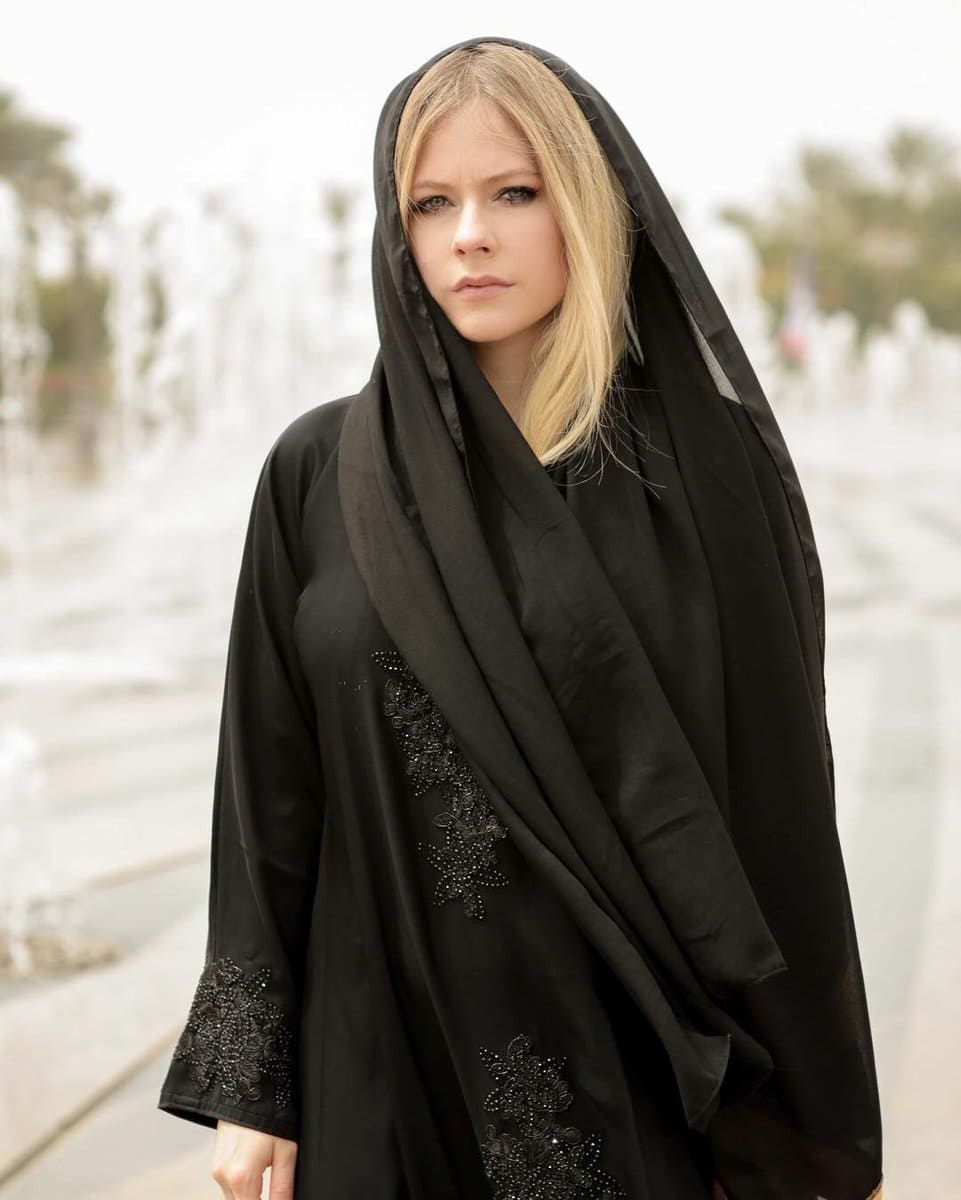 She wore burkha and the Pakistanis just can't stop saying MashAllah MashAllah!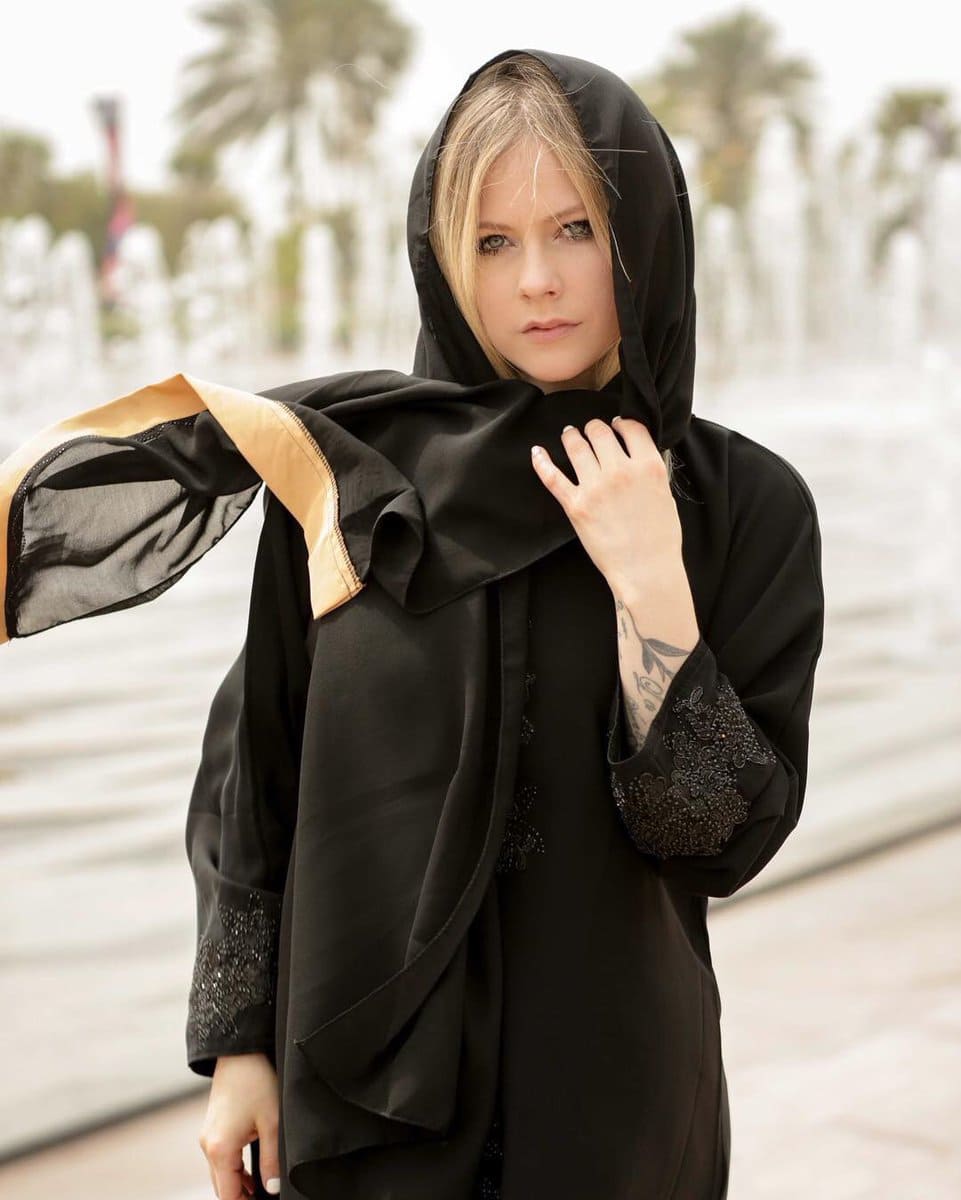 Thank God, no one said that "baji burkha ap pay suit krta hai, wear it more often" *Face palm*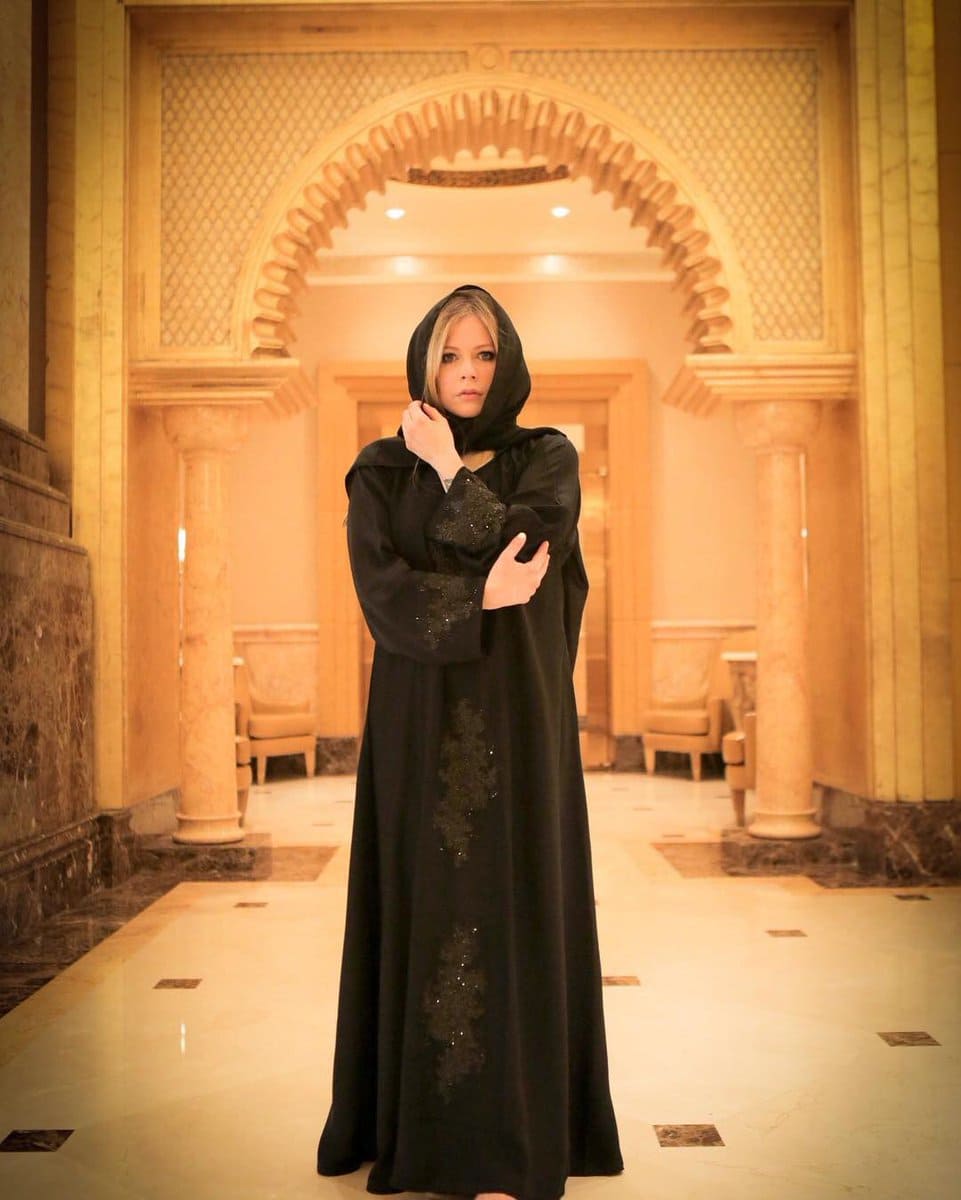 The opening ceremony at which she performed was HUGE!
It was such an honor performing the new @SpecialOlympics anthem with @LuisFonsi and many other incredible musicians at the Special Olympics @WorldGamesAD Opening Ceremonies! Good luck everyone ? #MeetTheDetermined pic.twitter.com/fm1xZrPijG

— Avril Lavigne (@AvrilLavigne) March 14, 2019
She even sang a song from her new album "Head Above Water"!
@AvrilLavigne performing new single Head Above Water at the @SpecialOlympics Healthy Athletes reception in #abudhabi #SpecialOlympics #SpecialOlympicsAD pic.twitter.com/HGphJ9u5su

— Saeed (@SaeedSquared) March 16, 2019
But when she posted her photos in abaya in Dubai, people legit went all gaga! Matlab she's absolutely looking kamaal!
HIJAB FLEWWWWWWW pic.twitter.com/eYSzeZwt91

— birdie stan (@filippls) March 19, 2019
Wow! This is indeed a very beautiful comment. 🙂
You belong to the whole world ?, a world without stigma, prejudice, or stereotype. Thank you for being who you are. Love u ?

— Xi?溪BlackStar (@BlackStar_Xi) March 19, 2019
Yes! She's carrying it really well.
the most beautiful hijabi i have ever seen tbh

— rawad & the diamonds (@tri2shutmeup) March 19, 2019
Exploring is always fun, besides it makes you understand other people and empathize as well!
it is always amazing to explore new stuff and experience other culture ?

— erika (@avrilrcks) March 19, 2019
*Drolls*
Ur so beautiful pic.twitter.com/7xXlKRXdAO

— ?? (@peanuuutsauce) March 19, 2019
BRO, come to Pakistan, I'd suggest that!
I suggest that.

— F (@_ItsFatimah_) March 19, 2019
Haye haye mazay! Boys keep dreaming. LOL! *Bangs head*
Hayee Allah jee ?❤️❤️?

— Ahmar (@ahmarunofficial) March 19, 2019
Chaloo jee, Pakistani boys got the perfect girl of their dream. Jheel si neeli ankhein, burkha, sharam, and this beauty! Having said that, she should have her concert in Pakistan too, no? What say?
Have anything to add to the story? Maybe a request to Avril Lavinge? Hehe, write in the comment section below! Adios. 🙂