Mental stresses and worldly pressures make all of us feel burdened at one point or another. While many opt for different ways to rid themselves of this stress. Some opt for yoga, some try re-inclining their inner desires by delving into spirituality. While some prefer reciting the Holy Quran, some opt for pilgrimage plans, and then there is always the recitation of Surah Rahman!
Surah Rahman is one of the most beautiful Surahs of the Holy Quran, and listening to the recitation of Allah's countless blessings surely makes everyone feel a strengthened and more soulful connection with our Lord than anything else. Simultaneously, the actress who is known for her beautiful vocals and comedy show Bulbulay, Ayesha Omar has a story of her own.
Omar during a question-answer session with fans on social media has mentioned that with ongoing tight schedules, day to day struggles, it is obvious that life gets carried away and a big burden starts weighing us down.
Ayesha Omar's way of ridding stress is astounding!
From time to time, it becomes hard for people to digest these day to day negative idiosyncrasies, hence, she opts for an easy yet spiritually soulful stress-free habit, which makes the days for her more comforting and soothing.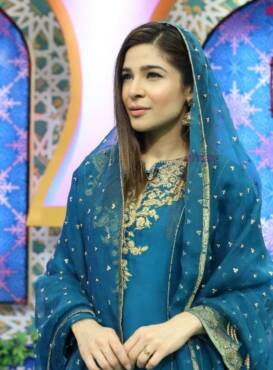 She told fans about how this small ritual makes her feel relaxed and burden-free throughout the day. In fact, the habit of listening to Qari Basit's recitation is becoming a daily norm for her. It happens only once or twice that she misses this daily regime, however, she tries to make time for it every day.
Wow! It is truly inspiring to see how Allah's creation is thankful and blessed with the Holy Quran; not only to take guidance from but to seek whenever the burdening worldly stresses pull us down with them. In addition, it is also very inspiring to see how she feels connected to Allah by listening to the recitation of Surah Rahman.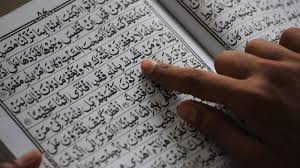 Simultaneously, the Qari Basit recitation is something very well-known for recovering and curing people of illnesses, such as cancer, etc. It is indeed a dawning revelation to see how we are entitled to spirituality and how spirituality regards as more primarily more beautiful than religion itself.
In the end, Omar also adds that she makes sure to pray five times a day.  It is her secret to positivity and staying mentally healthy.
Wow! Just like a few months back, Hamza Ali Abbasi who quit the showbiz industry, to find his own self by delving into religion and its sanctity. It is truly refreshing to learn her secret. As a matter of fact, we can't wait to try it ourselves and also.
What do you think of the story? Tell us in the comments section below.