Disclaimer*: The articles shared under 'Your Voice' section are sent to us by contributors and we neither confirm nor deny the authenticity of any facts stated below. Parhlo PInk will not be liable for any false, inaccurate, inappropriate or incomplete information presented on the website. Read our disclaimer.
"Beauty with brains" used to be the quotidian about marriage back in the past. People used to look for the pretty girls in a wedding or some other family events without the assessment of the girl personally. There were no such difficult norms in terms of finding a 'proposal ', in Pakistan. But after a couple of years, this dignified way of finding a girl for marriage started to fade away as it became a ritual to go to girl's place for inspection, moreover to have a small kitty party and gossips.
People considered it a cliché not to inspect a girl properly before marriage. But when it started, girl's parents found it peculiar to let a bunch of people scrutinize their daughter but when it turned into a 'vogue' rather than something easy and respectable, everyone had to accept it, sadly.
It all started when people hired 'Marriage Bureau owners', for whom marriage is not more than a business. They get highly paid from both the sides i.e. from bride and groom's side respectively. Their registration fee varies from 5,000 to 10,000 or even more with other incentives if they somehow find a perfect match. The paid ladies refer girls and guys to the families and the family has to choose from the list then.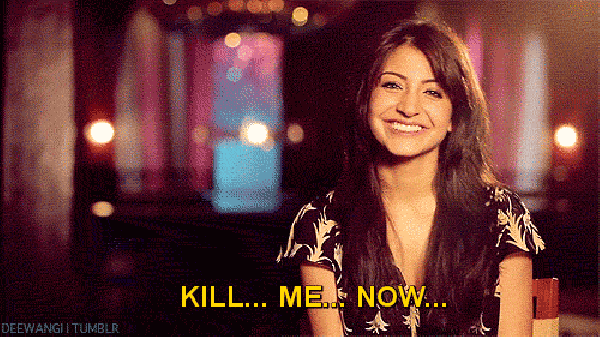 It is not that easy as it seems to be, at least for the girls. Nowadays people especially guys' families are getting extremely demanding. An extraordinary girl aged 22-year-old, Doctor/Engineer, beautiful, slim like a model and a homemaker, how come a 22-year-old girl can be a doctor or well-educated? Sigh. Nobody is perfect but they want a perfect girl for their average looking son and this is why reject an enormous number of girls for seeking that perfection. It is such a hassle for a girl's family to at least find an average proposal these days as the perfect ones demand every bit of perfection in a girl and her family.
Every guy's family comes with almost their whole 'Family' to inspect the girl and to enjoy snacks. They preferably visit on Sundays most likely to kill their boredom. Usually, they inspect the girl from head to toe and ask such same questions in different ways about hobbies, cooking and how they kill time in leisure etc. Aunties might have supernatural powers of judging a girl by her outer beauty and how slim the girl is as it is impossible to judge and decide that whether the girl is suitable or a good match for their son or not, in the very first meeting.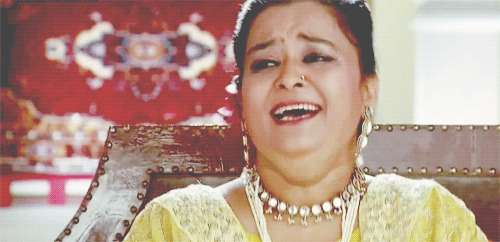 Marriage is not a game of few days or months, it is about spending a lifetime with someone but people these days are taking it for granted. On the other hand, girl's parents tell a bunch of things to impress and convince the other family as they are selling a product and trying their best to satisfy the customers (guy's family) by speaking about the quality and proficiency of the product ( their daughter), no offense.
And once the party is over and the guy's family is done with snacks and inspection process then there they take a leave by saying that "If it is destined to happen, no one can come between the families, it totally depends on fate". And with that note, the guy's family vanishes away forever and if some of the families respond back so the best reason to say "No" is "Istakharay mein nahi Aya", a very cliché and easiest way to end the hopes of a girl's family.

Although now every family who is seeking proposals for their daughters are used to it and thus it really doesn't make anyone feel bad about the unethical ways of what guy's family do nowadays but in this whole process the Girl is being tortured, mentally. The constant rejections from the average looking guys make them feel worse and they really feel dejected. That's when their self-confidence starts to shatter and it causes self-destruction if the things remain the same.
On the other hand, parents think that their daughter should get married SOON so that they won't have to be questionable in front of the relatives and society regarding her being still unmarried. This is sad. Shattering your own daughter's confidence because your relative's daughter got married and yours is still yet to get married has something to do with your respect? What about her feelings?  Her shattered self-confidence is not worth worrying for? These circumstances usually lead a girl on a wrong path with a completely wrong person as they think that getting married is the only motive of her life and she can't be good at doing something else rather than that.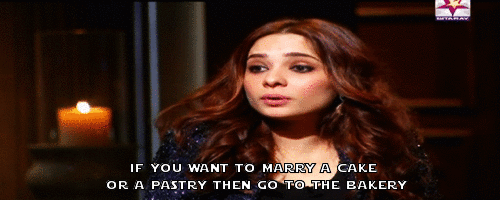 Life is a lot more than just getting married and parents should understand it now. Parents shouldn't compel their daughters to go through a distressing way to get married. Everything happens on its right time so it is better to wait for the right time as the right person will walk into a girl's life, for sure. Every girl is beautiful in a different way so "Beauty with a Trolley" is for all the beautiful girls out there. You are no lesser than a guy who is earning a fortune in a reputable firm so stand for your own right and don't let them shatter your strong and delicate personality.
Fight for your own right and the results will change your life in a tremendous way. Life is about achieving goals and doing things which make you a better version of yourself rather than being interviewed and scrutinized by pathetic, heartless and low esteemed people. Avail the opportunities that come in your way and see what life holds for you.
A note to all the ladies out there:
Stop making someone's daughter uncomfortable and psycho by inspecting her from head to toe as she is a human just like your own sons and daughters and not a show piece. Judge them by their education and family and not just by their outer beauty and fair complexion, it won't be helpful in the upbringing of your future generations as all that is needed is intelligence and education.
A note to our society:
Say no to 'Beauty with a trolley' culture and set a new trend by not supporting such people so that it might give immense self-confidence to your daughters and sisters out there who are facing such issues but decide to stay silent as there is no one who can raise a voice for them. This poignant culture should end before it impacts the lives of many innocent women out there. Your support can change someone's life in a positive way so BE THE CHANGE.