Celebrity weddings and gossips have always been an entertaining part for the masses, but ending relations sure hurt. Recently, Pakistan's veteran actress Bushra Ansari spilled some beans on her ending marriage and issues she incurred. Appeared as a guest in the TV show BOL Nights with Ahsan Khan, Bushra Ansari confirmed that she and Iqbal Ansari are now separated.
Bushra Ansari finally confirms the news of her divorce from Iqbal Ansari!
It is indeed heart-rending news from the Pakistani star as it was her second failed marriage with director Iqbal Ansari. Last year, Bushra Ansari got shamed on social media for wearing a western dress while abroad and it was chaotic. Well, this week, Bushra Ansari finally opened up about her divorce from famous TV producer Iqbal Ansari on actor Ahsan Khan's talk show.
Here's what the actress has to say!
On not disclosing her marital issues earlier, Busra Ansari stated that she didn't feel the need to make it news. There's no doubt that the long associated actors of Pakistan's entertainment industry share a strong friendly bond with each other. Similarly, the actress, in order to not disturb anyone, thought of keeping her problems to herself but it all then ended within a jiffy.
The divorce happened five years back!
Having a respectable and healthy connection with her fans, Bushra Ansari said that I didn't want to worry anybody. Providing examples of other celebrity marriages that went in vain, the actress further expressed her own concerns. Apparently, it has been about five years since the couple decided to part ways from each other but hadn't disclosed it till now.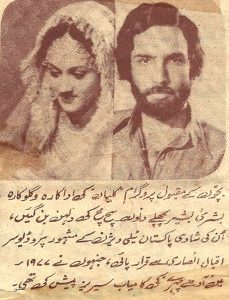 Also read: Once Again, Bushra Ansari Gets Badly Ridiculed For What She Wore On Eid And People Are Angry
It is a known fact that the audience believes celebrity lives to be perfect and free from any sort of issue. Talking on the narrative, Bushra Ansari further revealed that she didn't want to disturb such admirers for their love. In order to respect that stance, the actress hid the terrible news from the general public for five years and recently confirmed it.
With several huge achievements to her name, Bushra Ansari is undoubtedly one of the best actors in Pakistan. Reportedly, the legendary actress tied the knot with producer Iqbal Ansari back in 1978 and remained together for forty-one years. As of now, Bushra Ansari has two beautiful daughters residing abroad named Meera Ansari and Nariman Ansari, respectively.
What do you think of Bushra Ansari's divorce? Let us know in the comments section below!