Pakistani actors Faryal Mehmood and Daniyal Raheal have tied the knot in a private nikkah ceremony in Lahore. Days after Hina Altaf and Aagha Ali got married, the celebrities continued the trend of getting hitched amid lockdown.
Actors are promoting hassle-free and simple weddings with no lavish parties during this pandemic. Daniyal also made an official announcement on Facebook, while Faryal shared few glimpses of her nikkah ceremony.
"My own family managed to pull together a day that will forever warm the cockles of my heart. It was everything.
I am the luckiest man. I honestly am. Times are strange… Love hard!," he wrote.
The bride and groom were dressed in color-coordinated ivory ensembles. While Faryal's sari had a hint of green and golden in it, Daniyal wore a white kurta with off-white dhoti and turban. Glimpses of the event were also shared by the groom's sister, Mehreen Raheal, who couldn't contain her excitement for his big day.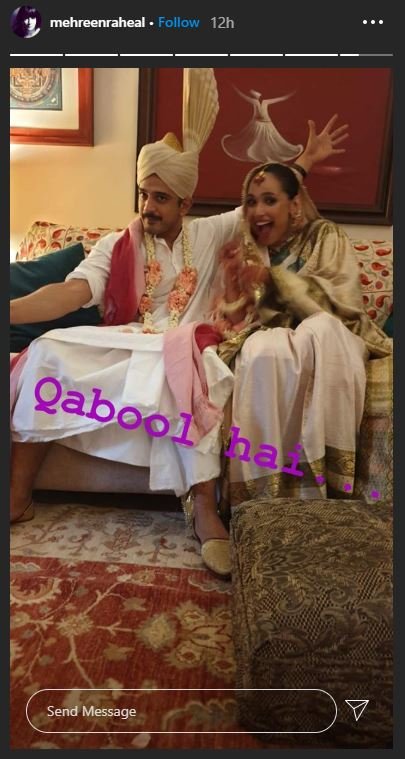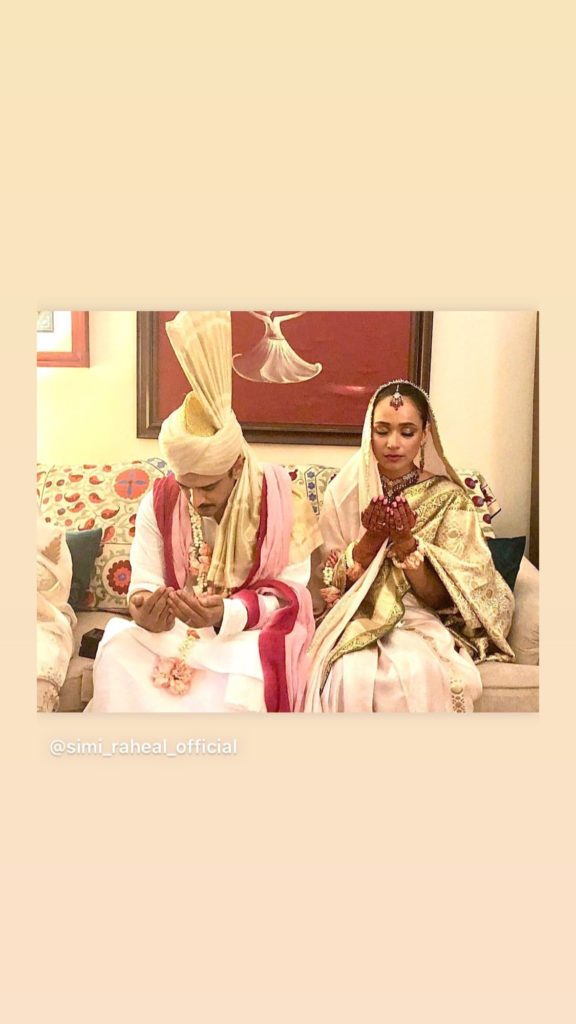 Faryal also shared on her Instagram stories that it was an intimate gathering and they will celebrate the occasion later with everyone else.
Aside from being the son of veteran actor Simi Raheal, Daniyal has worked in various dramas including Dastaan, Maana Ka Gharaana, Teri Meri Kahani among others. Whereas Faryal has been a part of various serials including Laal Ishq and Daasi among others.
Faryal and Daniyal have often indulged in PDA on their social media handles and posted loved-up photos with each other. The duo even celebrated the occasion of Eid together a few days ago.
Also Read: Faryal Mehmood was seen wearing shorts in Nepal and the ghairat brigade seems triggered!
What do you think about the story? Tell us in the comment section below.