Who doesn't know about Faryal Mehmood? The new face of Pakistani drama industry who has caught the attention of Pakistani drama producers with her amazing acting skills in "Laal Rang" and "Bechari", other than acting skills, she is an inspiration to many who are looking for some motivation. The vocal actress of Pakistani drama industry surprises us with her sizzling dance moves as well! Is there anything Faryal can't do?
The Chubby Girl Before Hitting The Gym!
OMMMGGG! Just Look At Her!
Well, It Wasn't A Piece Of Cake! Faryal Mehmood You Are Such A Brave Girl!
No one could even think of that a simple girl who entered the Pakistani drama industry as an actor and then giving us shocks one after one by revealing her hidden talent. See the video of her dance moves here!
So, Faryal Mehmood Is In Nepal These Days For Vacations!
Faryal Witnessed The Mesmerising Sunrise In Nepal!
She Is Giving Us Some Serious Vacation Goals!
She Visited Golden Temple Pokhara Wearing Shorts And Keyboard Warriors Reached Her Instagram Instantly To Teach Her A Lesson!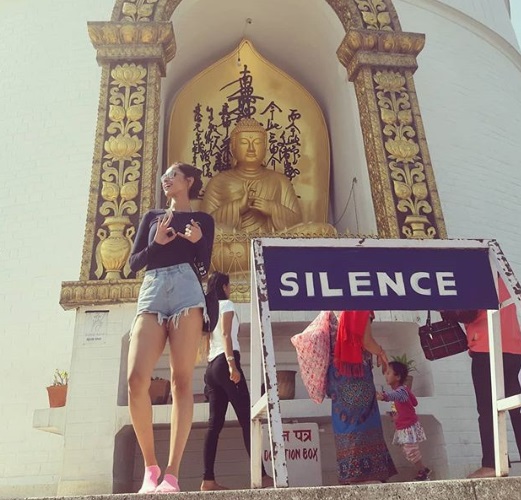 Here Is What People Said About Her Dress!
Chalo Jee!

Some Sensible People!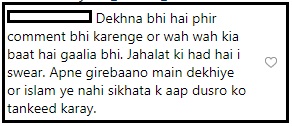 Aye Hayee!

Tauba Hai!

Chalo Kisi Ne To Kuch Dhang Ki Baat Ki!

Can people spare these celebrities for their choices?! There's a thing called freedom of choice or best called free will?
This is not the first time that Faryal became the target of keyboard warriors. Remember when her sizzling dance moves on Mehwish Hayat's brother pre-wedding function made people offend. However, the real fans of Faryal Mehmood are expecting for some more crazy things from her. It is really sad that people have underestimated this super-talented girl and just bombarded her with negative comments!
It is important to realize that bashing any of these celebrities is certainly not okay. How many of you here are against the trend of judging celebrities? Raise your hand in the comments below to share your opinion with us!
Read Also: https://pink.parhlo.com/actress-faryal-mehmood-has-now-become-the-talk-of-the-town-with-her-crazy-dance-moves/