Feroze Khan got married last year and the internet broke hell! Because he caught his fans off guard, everyone around was still living in the illusion that he and Sajal Aly will get married but turns out that he posted a photo with Alizey and announced his engagement! Not just that, but he also removed all the photos of him and Sajal together. Sajal did the same, though it was quite saddening for their fans.
But everyone and the couple was happy, and finally, they got married in March last year. They looked perfect together and the internet had some very cute and emotional moments from their wedding! Like on their mehndi, when Humaima Malik couldn't control but affectionately did some laaad to her cutie bhabhi.
Aren't they perfect?!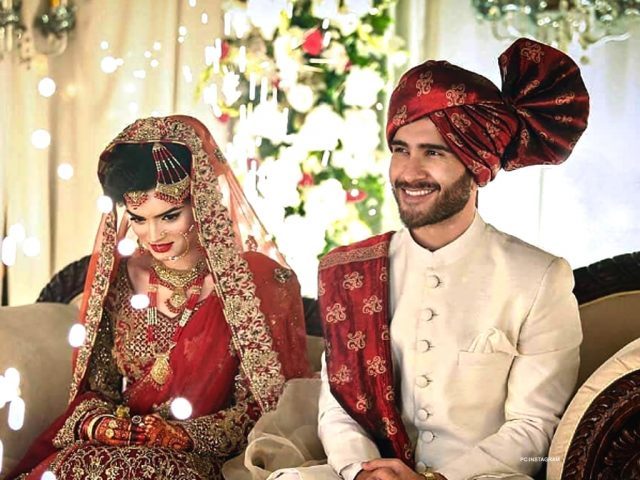 Who would believe that it's been a year!! And they are growing strong with each passing day!
Happy Anniversary Baby ❤️ we are 1 #MashAllah #13Rajab pic.twitter.com/Xu88HgIaCj

— Feroze Khan (@ferozekhaan) March 20, 2019
While they are sharing their happy moment with their fans, some jal kukray people are teaching them to take some "decent photos"
plzzz captured some decent photos

— Amna (@Amna05260589) March 21, 2019
What?! Kehna kia chahty ho bhae?
Who is that one??????

— SHΩΔIβ??KHAN? (@reallms_khan) March 20, 2019
This person seems to be living under the rock!
Hain?ferozz shadi shuda h.mj aaj pta chla?

— Arsal |AfridianBoy (@BaaghiBhai) March 20, 2019
All the phuphos who start asking the couple for "khush khabri" the very next day of their wedding having arrived on Feroze's twitter!
Paper jo dia tha 1 saal pehle result kab niklega uska??

— Hasan Raza (@hrjaf) March 20, 2019
Kuch bhi?! Looks like some is jealous!
Hahaha..point to be noted..??

— Sajid ALi (@Sajid47859096) March 21, 2019
Get yourself someone who looks at you the way Alizey looks at Feroze! Because he got one and is very happy, so anyone who is criticizing them, bro the joke is on you. LOL!
To all the phuphos who are hovering over Feroze's twitter, please stay aside cause he got his lOvE oF LiFe!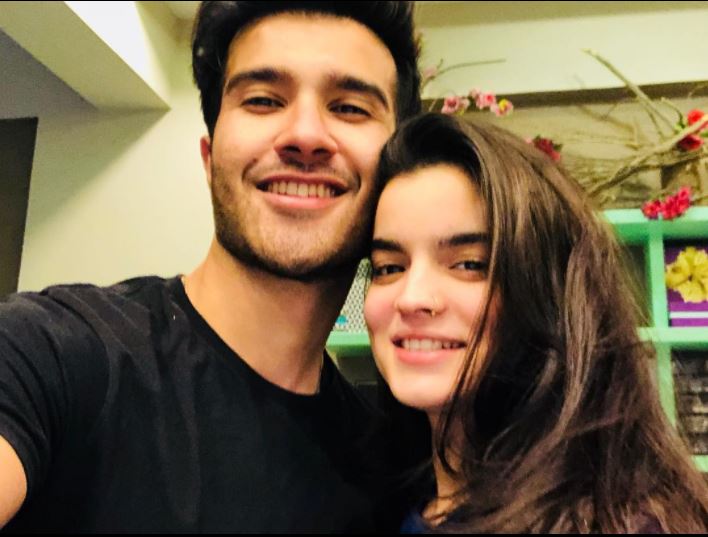 No one heard anything from either Sajal or Feroze with thing ended between them, though they never really announced that they are together but when it's out there everyone can sense what's cooking. But, Feroze did tell about how they tackled things after they ended in an interview!
It was cute of him to have a respected opinion about her, and admire her work and dedication. Also, Sajal seems to achieve a new high in her career. It's really good to see both of them doing good.
Maybe, "moving on" should be the new cool of this century. No?
When Feroze introduced Alizey to his fans, everyone loved her. She's cute, pretty and a very decent girl. The happiness on her face is visible and when they are together, their chemistry is out of the world.
Feroze Khan has earned massive respect and fame all from his hard work, his most loved character is "Mir Hadi". Feroze's acting is so raw that the character he's portraying influences many people.
What do you guys think of this? Have anything to add to the story? Let us know in the comments below! Cheers. 😉