Disclaimer*: The articles shared under 'Your Voice' section are sent to us by contributors and we neither confirm nor deny the authenticity of any facts stated below. Parhlo PInk will not be liable for any false, inaccurate, inappropriate or incomplete information presented on the website. Read our disclaimer.
It is early morning, the sun is almost up and I woke up fresh and mentally relieved today. Everything seems promising and fulfilled in its own way. I have to get ready for something very unique and once in a lifetime kind of experience. So, I better look fine even when I am wearing bandage covering half of my forehead. I don't know how am I going to look like, whether the purple polo suits me with the Khaki Chinos and grey hi-tops in the middle of summers, I just do not know. But, what I know is my gut instinct telling me that 'today is the day when I am going to see my better half'.
Anyway, I manage to get out of the bed and say hello to Ammi in the kitchen as she is preparing food. I rushed to the roof toward the iron board. I picked my dress of choice, ironed it and took with me to have a shower. I need to feel pure and light so I used my favorite body gel and wore my favorite Boss Perfume. Because of that "tayari", Ammi has her suspicions, and why would she not? It's something I rarely do early morning when I am in Lahore, so she is bound to have some perception of some mysterious event.
Well, I had to leave for the bus station. Going towards rickshaw stand, I came across "Chacha", he is offering me a fair deal for Rs. 200 from my place to the bus station, so I accepted it. You got to love the rickshaw journey when you are dressed and going for something special. It gives you the Lahori traditional premium feel. I was having a good time all settled in and anxious while chewing some "Tulsi". After almost 50 minutes or so, I reached the Daewoo Bus Station, Kalma Chowk.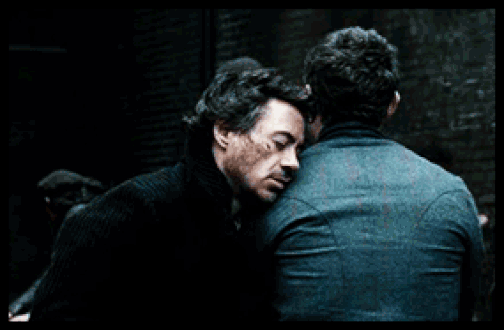 I bought my ticket to Sahiwal. Who would've ever thought I would go to Sahiwal to meet the girl I am going to fall in love with for the rest of my life? I did not, but it is happening. As odd as it may sound, it indeed was exciting and special. I bought a bottle of water, a coke and can of fruit juice to last me through the journey. Now, sitting in the bus, I saw Lahore canal alongside the road as the bus moved toward South.
I was filled with the beautiful 'anxiety', the type of anxiety a groom would feel just moments before he meets his bride in person. Young, wild and humbled down in the sea of emotions. Little nervous too, because it was not only up to me, what if she tried to find an excuse to cancel the meeting even before we have lunch together? What would she think of me when we sit face to face, what would she notice? Answer; I do not know and I probably didn't want to know if it's against the scenario.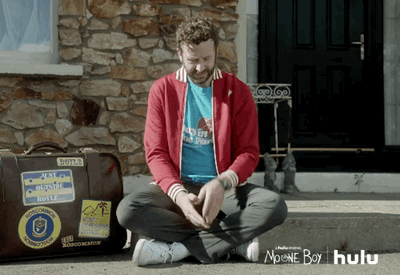 I know she loves me and thinks I look good enough, she is not easily deceived by looks. She is different, she likes something deeper than the skin about me. She is my Waqari. And she would not get upset after seeing me. After two hours and 30 minutes of the bus ride, I reached this small city of central Punjab.
The calm yet hot afternoon made me want to go out and say 'Hello' to the sun, but I was anxious and alone in the city where I didn't know where to go. I waited at the bus station and got freshened up. Then, I sat in the restaurant right next to the station where people were taking a break during their short stay. I ordered a cup of tea for me and two bottles of water, one for myself and one for her.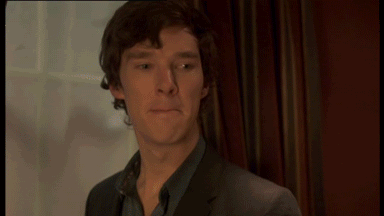 I kept texting her every two minutes because now my hormones were just rushing through my bloodstream and I was getting excited and nervous simultaneously. Since there was some time left on her arrival and the tea was a few minutes away, I went to empty my bladder and washed my face so I could look as fresh as possible.
As I came out of the toilet, she texted me that she is sitting on the table. Oh my God! The adrenaline in my body had gone mental with joy and that uplift was making me tremble and hands had gone shaky. I looked at her from a few meters away and mildly smiled. She had covered her lips with her right hand. She was looking shy but I take that as she is liking me too and smiling behind those pretty hands. I sat in front of her for ten minutes, both said nothing more than a"Salam".
The emotional aura was so strong that we did not exchange many words but spoke through our eyes a lot. After a few minutes, my shyness wore off and I had to say something, anything, and I wanted to tell her that I am literally thrilled to have you by my side. You looked a lot prettier in real. You looked like one of my own, very close someone! I didn't know you but I want to know you and have you forever. She looked satisfied too. She was wearing Turquoise sort of green and blue, I didn't know the exact shade but whatever it was, it looked magnificent on her.
The waiters around us kept coming to distract us which was fairly predictable in our society. They smiled at us in a cheeky way, I had seen a few people getting jealous and being judgemental about us, but who cares. It was our day, Mr & Mrs. Waqar's day. I was constantly looking at her which was making her shy but I can't get my eyes off of her face. I was loving what I was seeing. I saw unspoken promises. I saw love both ways. Nothing is prettier than two young people loving each other purely and being satisfied at the same page. She is majestic because she is Mine. My Shamo.