Actress Hania Aamir has been facing backlash after she denied being in a relationship with singer Asim Azhar. There chemistry and in-love pictures always indicated that they are very much in love. Hania's statement has come as a shock to many.
Asim's fans have left disappointed after Hania friendzoned him. Now, many of Asim's fans are planning to mob Hania's house to protest against the actress. As soon as Hania came to know about the protest, she posted a witty reply for all protesters coming over to her house.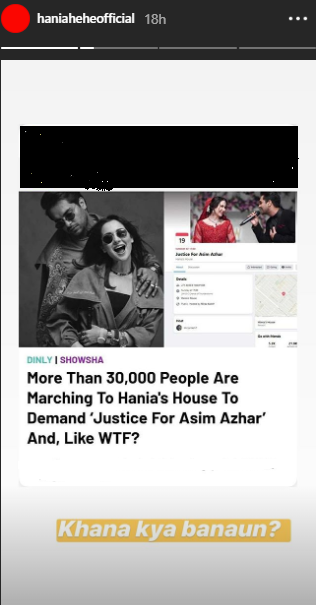 The video went viral when Hania responded to a question by a user who asks whether if she is still with Asim. Hania replied by saying, "He's asking if we're still together. We're friends, we're not together, we're not dating, we're not a couple. But we are best friends," she said. Her statement created quite an uproar on social media.
Justice for Asim Azhar
An event has been created on Facebook titled 'Justice for Asim Azhar' in which people are being invited to protest outside Hania's place. Surprisingly, until now more than 35,000 people have joined the event and are demanding justice for the Tum Tum singer. The protest is set for Sunday at 5 pm.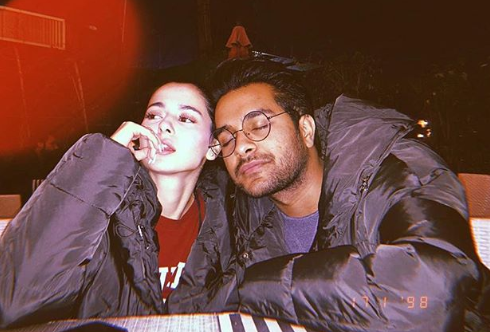 Asim and Hania relationship was quite evident through social media. They were often seen together on many occasions, professional/private gathering as well as international tours. Hania also appeared in Asim's latest song 'Tum Tum' and grab more limelight than the entire song.
There are also rumours that Pakistani TikToker Areeka Haq might be the reason behind their breakup. Since everything was going fine between the couple until Asim's song with Areeka hits the internet. Fans are speculating that Asim's closeness to Areeka might have irked Hania.
What do you think about the story? Tell us in the comment section below.