Pakistani alleged couple Asim Azhar and Hania Aamir have parted ways after Hania announced that 'they are just friends'. Her shocking comment has left everyone confused.
In a recent live chat with best friend and singer Aima Baig, Hania revealed that she and Asim are not in a relationship. She said that they stand by each other by are not dating [what?]. People are now confused because they were quite open about their relationship.
The video is going viral where Hania responded to a question by a user who asks whether if she is still with Asim. Hania replied by saying, "He's asking if we're still together. We're friends, we're not together, we're not dating, we're not a couple. But we are best friends."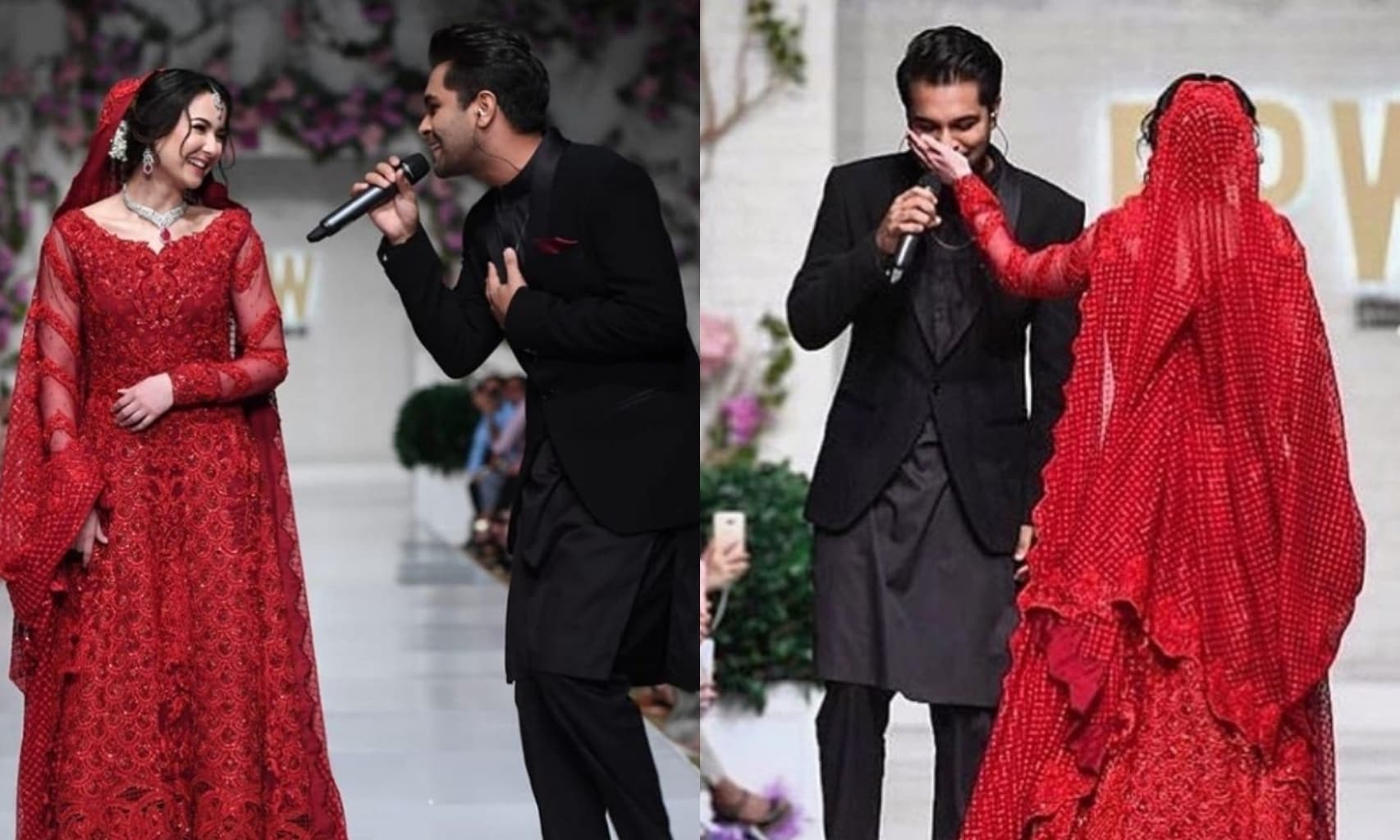 To this Aima also seemed surprised. She said, "Ye tou mujhe bhi nahi pata tha (even I didn't know about this)."
Hania further added, "No no listen, actually, we're great friends. We're there for each other and I even played a part in his video. And He is going to help me with a song that I'm doing. He's going to be there for that and I hope I can make him do it."
Aima also came to her rescue and said that her boyfriend is her work these days.
"Asim Ka To Kat Gaya"
Twitteraties are now confused as the couple has always shown their chemistry to their fans. Their in-love pictures keep doing rounds on social media. Fans are also bashing Hania for being unfaithful to Asim after all the years of dating.
what's this behaviour #haniaamir #asimazhar pic.twitter.com/sYMZCh1ZqO

— H E E R 🥀 یقہ سبرا👑 (@heer_thoughts) July 13, 2020
this is why i hate hania aamir

— alizeh (@aIizehpov) July 13, 2020
Hania Aamir: we're just friends
Asim Azhar: https://t.co/izTpxpS1M9

— Cristiano Rona-Daldo (@Guilty4Fries) July 12, 2020
Hania Aamir denies dating Asim Azhar – says they are 'good friends' pic.twitter.com/e49tJjRIQm

— Comrade #SSR (@SheikhhSab) July 13, 2020
Hania aamir k abbu qasai hai?

— Uzaif N. (@iz_uzzi) July 12, 2020
so women dont stay with the men they have been from years after progressing in their lives this proves how gold digger this creature is.#HaniaAamir

— Khurram (@ThePakistanGuy) July 13, 2020
Hania Aamir: we're just friends
Asim Azhar: pic.twitter.com/4yXjd3eeSt

— Dr.Chooza🐥 ✮ (@Zeeshu___) July 13, 2020
Earlier, there were rumours about them getting married soon. Hania has been questioned a lot of time about her relationship status with Asim. However, she never bluntly denied the rumours and always showed her love and support to him. Their mutual friend Yasir Hussain also hinted about their marriage before.
Asim too in an interview before indirectly confessed his feelings for Hania. Asim tackled the question perfectly and subtly hinted that yes they were official. But he did not want to answer anything without taking Hania's consent.
They were surely dating but her recent response has raised many eyebrows. Seems like the couple has now parted ways (sigh).
What do you think about the story? Tell us in the comment section below.