Pakistani celebrities are always the apple of public's eyes. They have to make sure that their statements and actions are accepted by their fans. And mustn't cause them any hurt or deceit. It happens so that Lollywood's rising star Hira Mani is usually under hot waters for her rather controversial and irresponsible statements.
Hira Mani faces backlash for wearing a party dress
The Pakistani celebrity Hira Mani, is known to have given quite controversial and crude statements till date. From prioritizing men and openly supporting sexism, the actress is often seen making hypocritical statements here and then.
However, the actress is in heaps of trouble because she is dressed up a bit provocatively as she posed for a picture with her husband actor Mani and their son. The minute it got viral, the Islamic republic of Pakistan's religious and oh so spiritual Muslims were all awake.
The question is where were they when she was going about how men are victims and require attention and guidance? Or is it just so, that any time a woman shows some skin all the 'ghairat mand' of our society are awakened?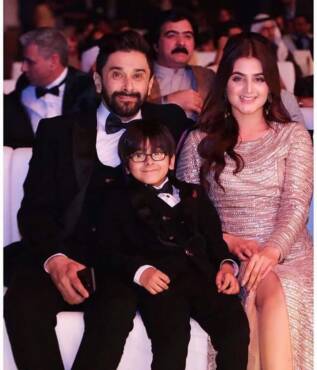 While Hira Mani is a beautiful actress, she still doesn't deserve to be trolled so harshly just for showing some skin. The actress is wearing a beautiful light pink dress while her husband sits with their young and cute son in a tuxedo. The picture looks beyond adorable and cute.
Although, Hira Mani is quite vocal about such issues, it isn't nice to bash someone over how they dress. All criticism aside, Hira Mani is doing a tremendous job in all the dramas. The Kashaf drama star is putting up quite a performance which makes her admirable by all her fans. It is rather sad seeing how the public can change their views about something so quickly and that too for the most illogical reasons.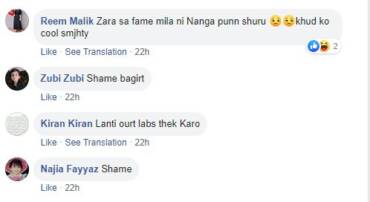 The irony of the situation is all those, that had been praising her for the 'majbur mard' statement are now trolling her on her dressing sense. Hypocrisy couldn't have more shades and colors even if it tried.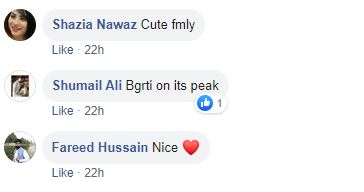 While some are referring to her poorly, some even came to her defense and said she looked nice.
Pakistani society – a society of 'ghairat mands'
In the end it all comes down to how and what people say. When will our society grow out of this notion is beyond us. Isn't it time to forego the idea of how people want us to live?
Above all, we do wish Hira Mani all the very best. Knowing our society, we know they won't let her off easy for wearing a dress! That too to an intimate gathering. Heaven forbid, what will people say. After all, this is the entertainment industry we are talking about. Anything can happen and at any time.
All we pray and hope for is that the trolling isn't too harsh and Hira Mani is spared from the trauma of anxiety and depression.
What do you think of the story? Tell us in the comments section below.