It is the wedding season for Minal Khan and Ahsan Mohsin Ikram, and the couple celebrated with a fun-filled dholki on Tuesday night before their big day. Yes, the lovebirds have officially begun their wedding festivities!
Ikram and Khan, who got engaged in June and announced their wedding date the previous month, started their wedding festivities on Tuesday with an evening of dholak music, songs, and dancing with family and friends.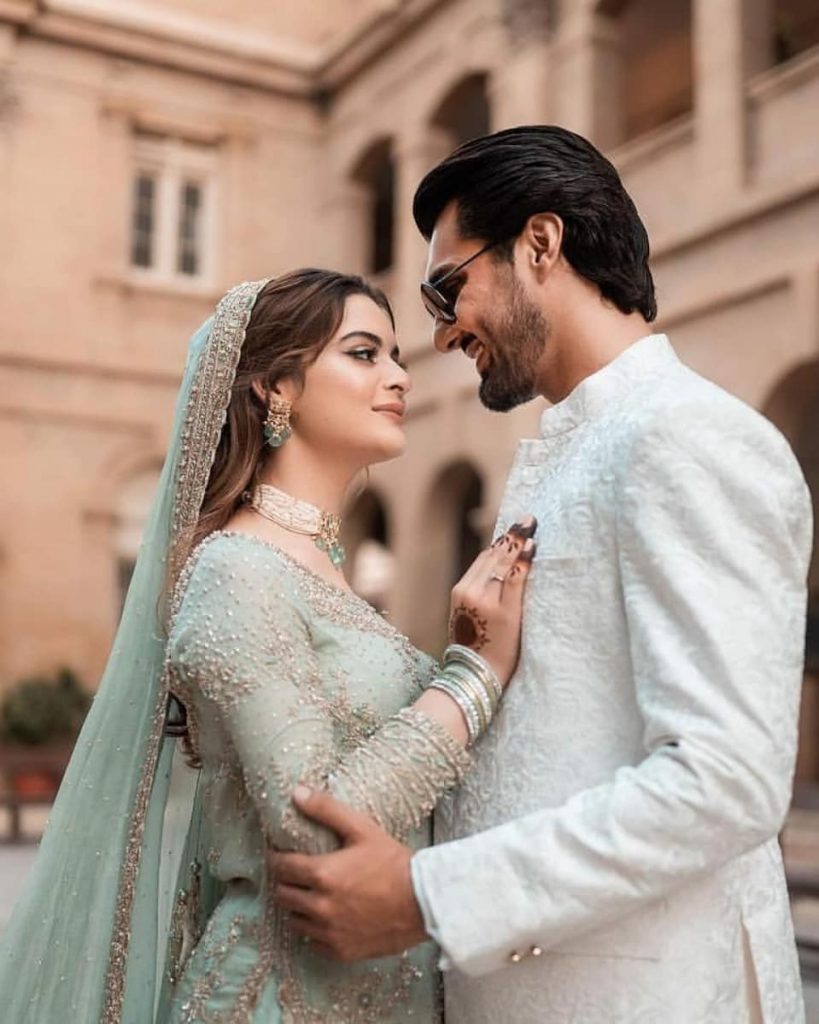 As of Tuesday evening, Ikram took to the Instagram story to share a snap of the event preparation underway at his house.
He later posted photos from the dance floor to his Instagram Story, in which he gave fans a glimpse into the exuberant canopy and a beautifully organized stage set for the wedding.
In addition to the groom, the blushing bride Khan also documented the event on Instagram. The 22-year-old shared photos of the food corner and the fairy-light entrance.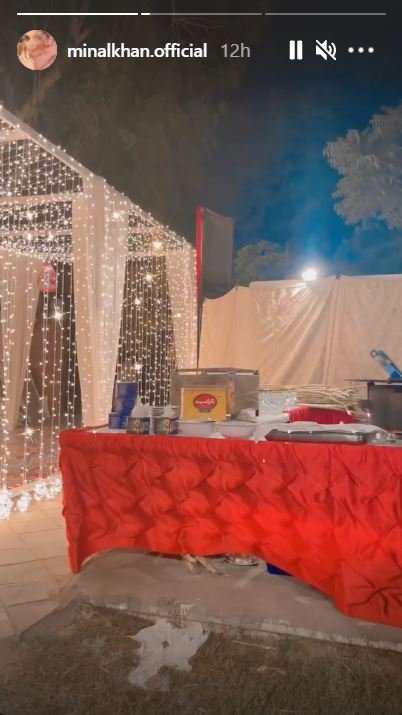 There are also photos and videos of the event circulating on social media, with the bride and groom posing and dancing their hearts out ahead of their wedding, and we are beyond thrilled!
With her gorgeous orange ensemble, the Ki Jaana Main Kaun actor looked mesmerizing. Ikram, meanwhile, looked sleek and dapper in a traditional cream kurta and multicolored vest that really made a statement.
The event, hosted by Ikram's family, was attended by close family, with Khan's twin-sister Aiman Khan and brother-in-law Muneeb Butt also making the most of the festivities.
Have a look inside the fiery dholki night: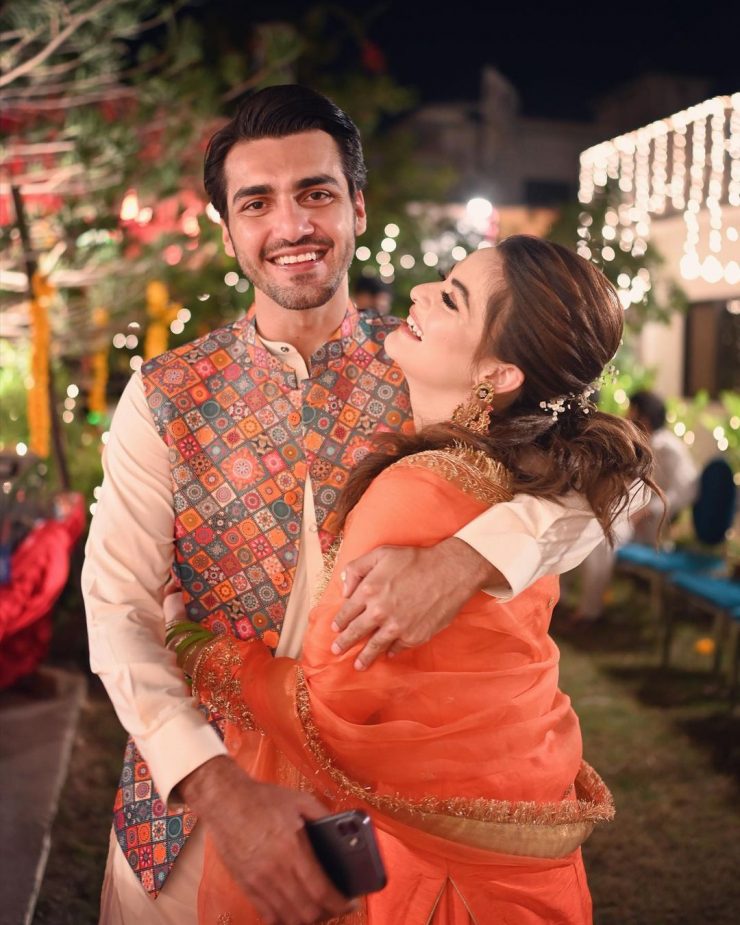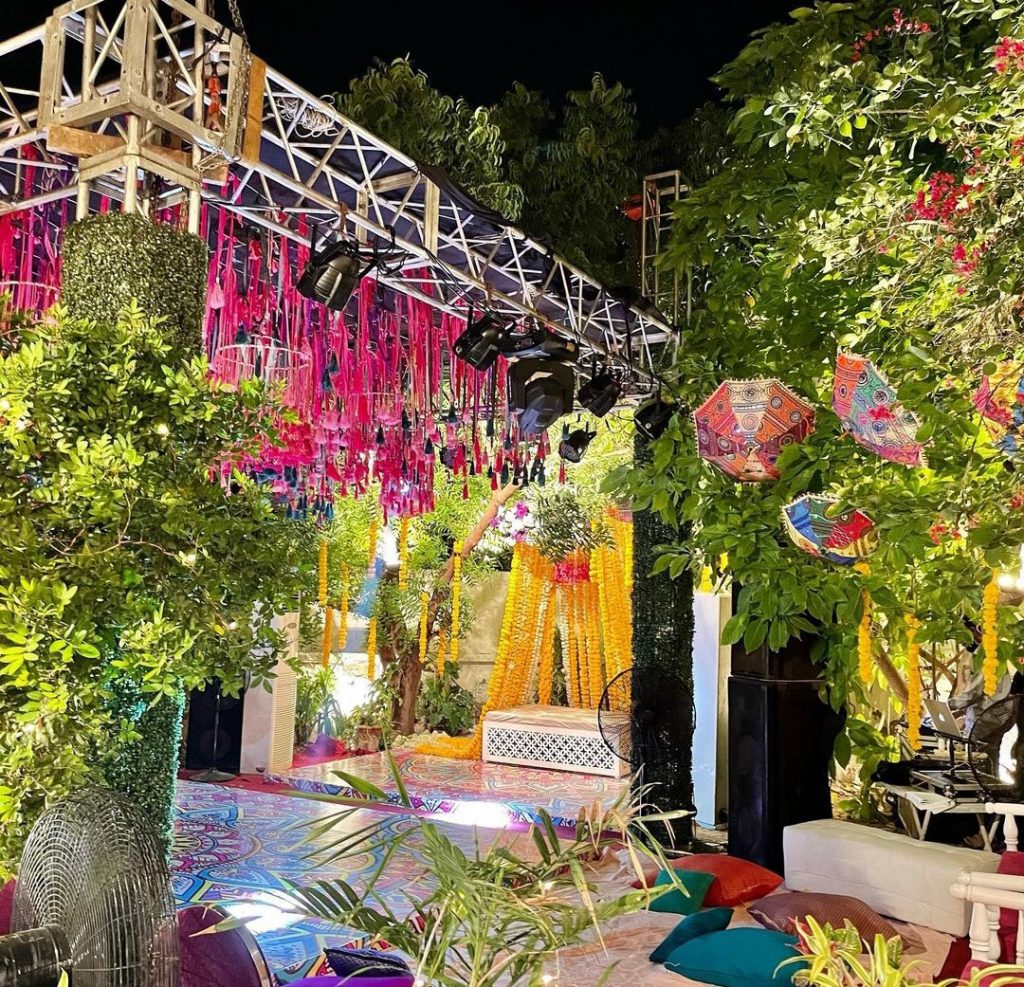 How fiery!
Khan and Ikram are certainly taking social media by storm with their chemistry. The lovebirds who have previously worked together in the drama serial Parchayee are to tie the knot on September 10.
The duo officially got engaged in June, letting the world know they are ready to spend the rest of their lives together. They lately also shared their wedding card, making fans excited for their big day. The celebrations began on Thursday when acclaimed actor Aiman Khan hosted a low-key bridal shower event for her twin sister.
Previously, the stars took to social media to give a sneak peek of the engagement ceremony, with Khan initially having teased fans with a picture from their pre-event photoshoot. Soon, the pictures started pouring in, featuring the couple posing with friends and family. The couple was all smiles and looked happy and in love in the photoshoot. Prior to that, they also had their baat pakki event.
Here's extending our heartiest wishes to the lovely couple, and we can't wait for their big day to arrive!
What do you think of this story? Let us know in the comments section below.