Pakistani celebrities are loved for their glamorous lifestyle and of course exclusive love life. The most exciting thing for us Pakistanis is to learn about their glamorous and mesmerizing weddings. Since 2019, many celebs have tied the knot and each starlet's wedding has made us swoon with adoration and admiration to see our favorite celebs getting ready and dancing away on their big day.
Among this long list of celeb weddings, the most well-known wedding that made us awe was Iqra Aziz and Yasir Hussain. Iqra Aziz and Yasir Hussain tied the knot back in 2019. Although, both the stars were incredibly in love; many of the fans felt confused of why she would get married at such a young age?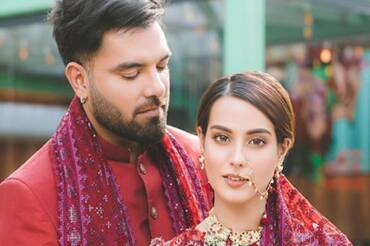 As the times are changing the ideology of early marriage is becoming a major social evil in Pakistan. We know! Thank God for that! However, during a recent interview Iqra was asked why she chose to marry early. The response that Iqra will surprise you!
According to Iqra it is better to get married young and at an early age if one is madly in love; besides it also keeps one safe from the unnecessary rumors and rid oneself of dating affairs. Secondly, she feels it is better to be in a Halal relationship rather than Haram one.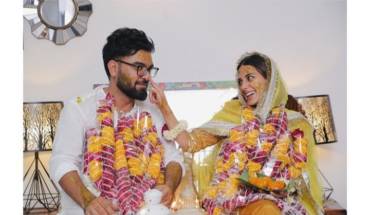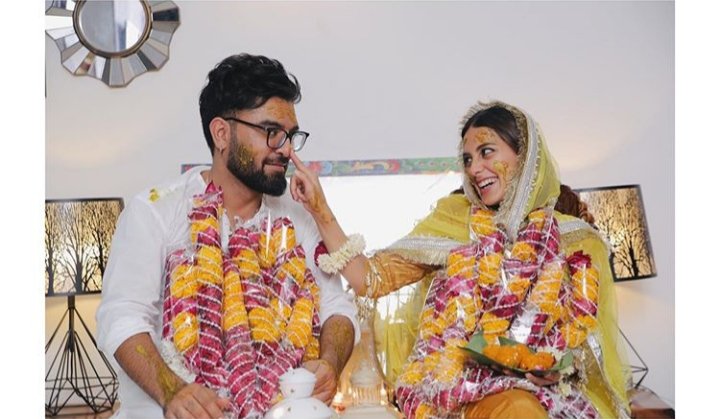 And wow! It is too adorable of a reason to think of. Surely, if we loved Iqra before and can't find any other reason to admire her more!
She also adds that Yasir Hussain is a great husband. He is very supportive and protective of her. She laughs it off by saying that since he is an only brother to nine sisters its understandable for him to be protective and possessive.
In addition to that she also mentions that her husband is always helping her and encouraging her to pursue a career that she wishes to have. He even supports her for taking up art as a subject which she loves.
Most importantly Iqra is thankful to Allah who has blessed with Yasir Hussain as a husband. The most amazing thing that Iqra likes about Yasir is that he cooks for her since she doesn't know how to cook.
We truly love these two for their extraordinary and lovable quirks. She is excited to learn cooking for her husband so that she can be the perfect wife for him.
Domestic much? We know. However, it is adorable to see how these two keep the wheels of marriage working and going. In the end, we wish these both Iqra and Yasir, the best of luck and hope that keep on entertaining us and we keep seeing them onscreen real soon.
What do you think of the story? Tell us in the comments section below.