Pakistan, a country which was built on Islamic lines but often times the inhabitants of the country fail to live according to the prescribed Islamic notions.  Many of you may have heard about the comments that Yasir Hussain has made on transgenders on his Instagram. Not surprisingly, his girlfriend has come to his rescue now.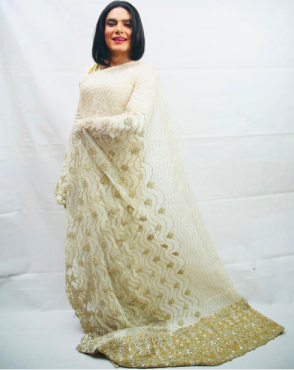 Yasir Hussain had uploaded pictures in an avatar of a lady; as per Yasir, he is playing the role of his mother in his new project. However days ago, Mr, Yasir trolled a fan, when the fan asked him "why not hire a real transgender?" Yasir reply to the question was bad, he replied in the following words, "matlab aap ko job chahiye?"

According to Islamic and Pakistani traditions, transgenders are not to be laughed at or joked about. They deserve the same respect as normal human beings. Yasir, Hussain's comments were totally against the cultural traits of Pakistan.
Moreover, Yasir's girlfriend, Iqra Aziz is supporting her boyfriend over what he said. Although, Yasir cleared that he is not playing the role of a transgender but a character of his mother, however, he does not really look like a lady in that embodiment.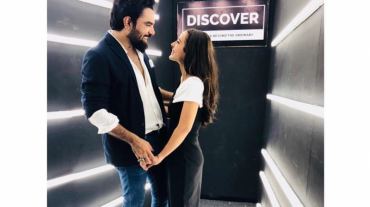 Iqra is now covering what her better half has stated. This is how Iqra is defending her alleged boyfriend (or the person she loves) and ironically, teaching others about transgender's rights, which people think she ought to explain to her boyfriend, Yasir Hussain.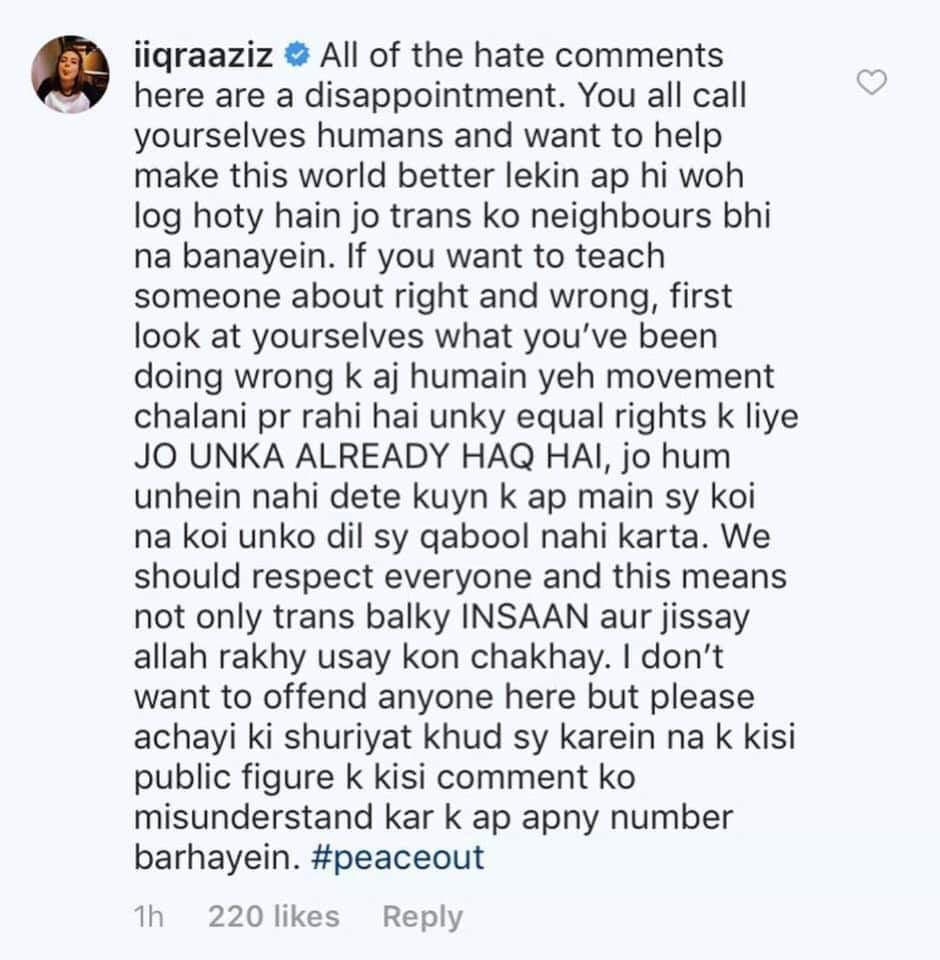 "All of the comments here are a disappointment. You all call yourselves humans and want to help make this world better lekin ap hi woh log hoty hain jo trans ko neighbour bhi na banayein. If you want to teach someone about right and wrong, first look at yourselves what you've been doing wrong k aj humain yeh movement chalani pr rahi hai unky equal rights k liye JO UNKA ALREADY HAQ HAI, jo hum unhein nahi dete kuyn k p main sy koi na koi unko dil se qabool nahi karta. We should respect everyone and this means not only trans balky INSAAN aur jissay allah rakhy usay kon chakhay. I dont want to offend anyone here but please achayi ki shuriyat khud sy karein na k kisi public figure k kisi comment ko misunderstand kar k ap apny number barhayein"
Undoubtedly, what Iqra Aziz has stated is somehow true but, is her statement goes with what her boyfriend Yasir stated in comments on a social media platform, a few days back?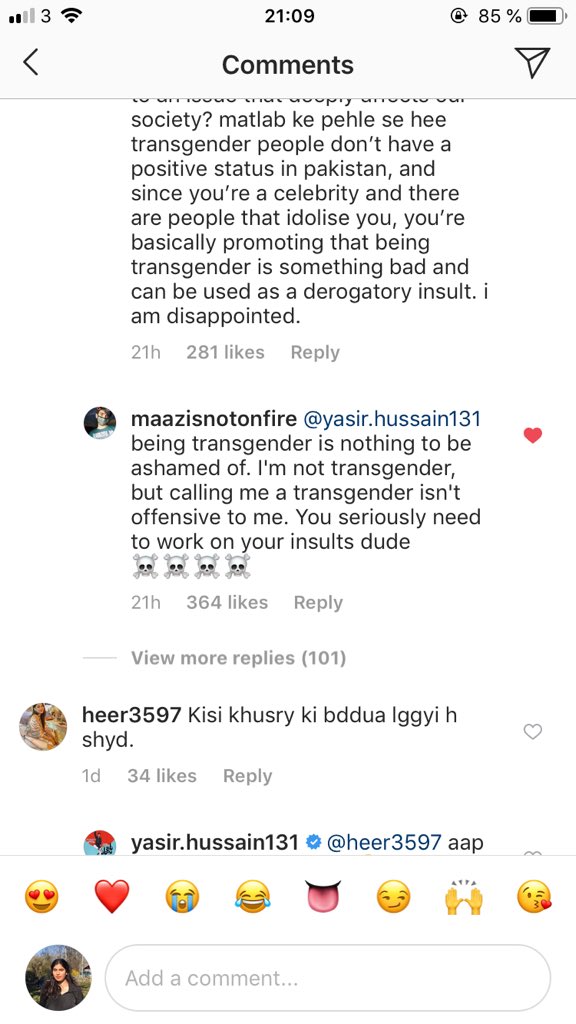 Yasir Hussain should seek pardon for what he did instead of masking the story. Instead of blowing the whole issue out of proportions, a simple apology would have gone a long way.