With the revival of the local television and film industry, safe to say that the Pakistan is finally attracting the eyes of the talent which spread to the international borders as well. More often than ever we hear news of how an international public figure wishes to visit Pakistan one day or to work here.
Joining the Clan is the Iranian Model and Actress Naaz Norouzi Who will be Seen in a Pakistani Movie!
?Just because you don't see immediate results from your current actions, it doesn't mean you're not making progress?#Maanjaonaa #Khidokhundi pic.twitter.com/GVxFr7SsfF

— Naaz Norouzi (@_iamnaaz_) August 2, 2017
The starlet was born in Tehran and belongs to Iranian descent. However, she was raised in Germany and has the talent of speaking multiple languages such as Hindi, French, German, English, and Persian.
Norouzi Recently Appeared in a TVC with Shahrukh Khan
And Has Also Worked With Salman Khan
Walking to the ramps for international brands such as L'Oreal, Boss, and Dior, the Iranian has now added Pakistan to her list of countries she is going fascinate with her beauty and talent.
Starring Opposite Adeel Chaudhry, Naaz will be Seen Pakistan Film Maan Jao Naa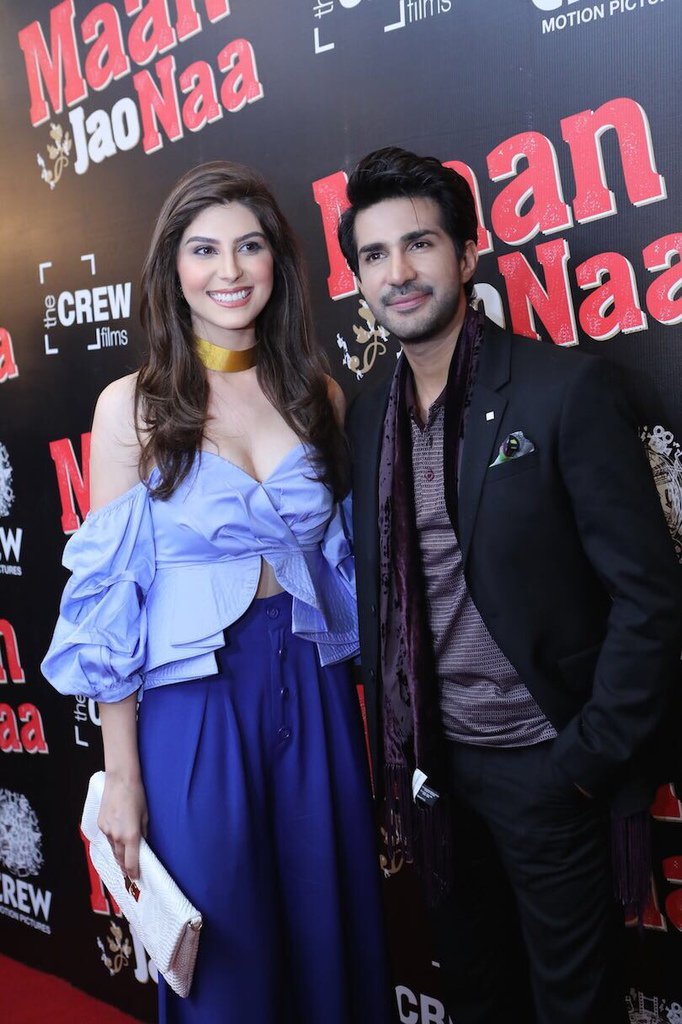 Naaz will be seen playing the lead role of a young girl named Raania in this film. "Raania is a young girl, who has been traumatised because her aunt has been in a bad relationship and marriage. So, she thinks having no love and marriage is better and she wants to stay out of it. She doesn't want to be in love. It's very close to Naaz because she's young, sweet and carefree." – said Naaz in an interview to a local publication.
Despite spending much of her life in Germany, Naaz was always a fan of the Indian fraternity and dreamed about being a part of it one day.
Happy Independence Day India ?? #NaazNorouzi pic.twitter.com/xC16Iqe53g

— Naaz Norouzi (@_iamnaaz_) August 16, 2017
The actress, while being a bit hesitant on the offer of working in Pakistan due to the political tensions between India and Pakistan would still wish to work in Pakistan again if there is a project of her interest.
? #EidMubarak ?
Eide hamvatanaye khodam ham mobarak ? #Maanjaonaa #NaazNorouzi #Eid pic.twitter.com/UO85IsjszW

— Naaz Norouzi (@_iamnaaz_) June 26, 2017
The film Maan Jao Naa will be released later by the end of this year and we are all hooked to see what this gorgeous and much-talented model-turned-actress brings to our local cinemas!