Seems like the famous heartthrob Ahad Raza Mir has been missing from the headlines. But that's okay. He's back again! Ahad has risen to fame in a very short span where it takes years and years of hard work to be recognized in the entertainment industry. However, making his way to the hearts of many, Ahad has now become very popular especially amongst the youth. Not only has he won the hearts by his good looks, but his prolific acting skills.
Many of you might not be aware of this but Ahad has lived in Canada for a substantial portion of his life. Before he entered the entertainment industry in Pakistan, he had worked in theatre in Canada and even won awards for his acting prowess. Talking about this theatre work, we recently came across a few pictures of Ahad Raza Mir during his theatre days from a play called, 'Naughty but Nice'. And let us tell you, he looked absolutely adorable in his Christmas avatar and took us all by… surprise!
Have a look!
Yup. That's him. Can't recognize him, right? Well, if you haven't visited Ahad's Instagram account you'll find a lot of surprising pictures!
And there were more…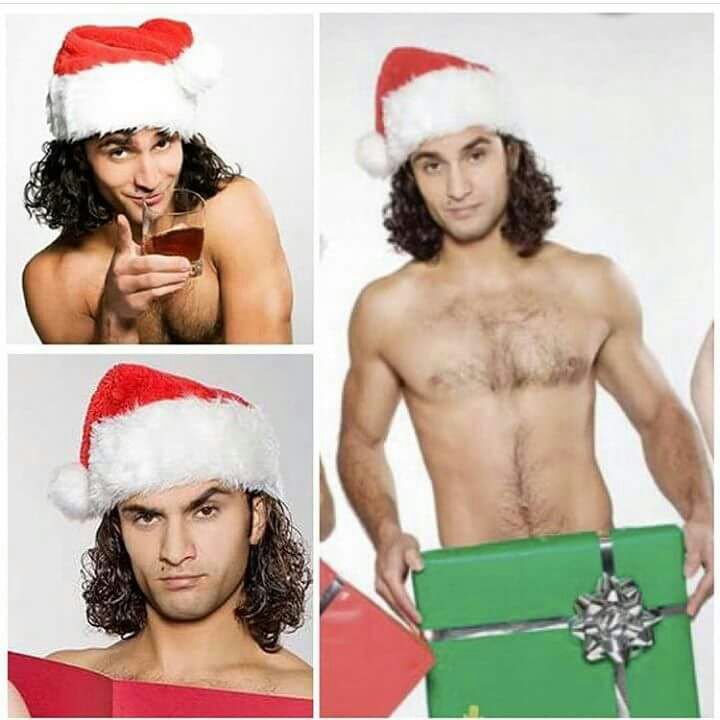 And… if you think the pictures didn't do any justice, there's a video as well!
Here's the video of his dance from the play!! OMG.
We think he looked adorable and this avatar was a little too different. 😛 Also, we do think that Ahad is a great actor and can surely work with different roles which is one of the signs of a very talented actor!
What do you think of his Christmas Avatar? Let us know in the comments!