Pakistani showbiz industry has its dramas, controversies and the latest hot topics surrounding the stars. Particularly, the personal lives of celebrities are the best scoops for the masses. The speculations of which young celeb must be dating or whether they are secretly engaged or not has been the highlight of 2019. Not to mention, some very open declarations of togetherness were witnessed, like that of Iqra Aziz and Hania Aamir with Yasir Hussain and Asim Azhar respectively.
Among the men, the national crush Sheheryar Munawar's engagement this year was a sudden announcement that took everyone by surprise. Since the fiance was not from the entertainment industry. However, Sheheryar made headlines yesterday, shocking everyone yet again.
Sheheryar Munawar's Engagement Has Been Called Off!
He was engaged to the beautiful Hala Soomro and the pictures of the gorgeous couple made rounds over the social media. Everyone was convinced that they are meant to be together as they looked happy with the arranged-union. But, the Parey Hut Love actor in his recent interview was extremely candid about his relationship that didn't work out.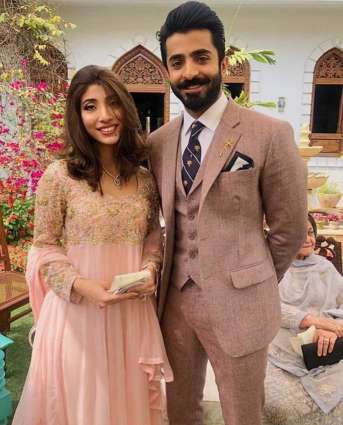 In an interview with The Current, the actor honestly answered about the most daring thing he has done so far. Which turned out to be standing up to his mother and telling her about his decision to marry a girl of his choice, the second time around.
He said, "The most daring thing that I've done is telling my mother that once I tried on your call, and you yourself ended it but this time, I'll choose the girl I want to get married to"
Pakistan's heartthrob and Ho Mann Jahaan's star, then smartly changed the topic after making a cheeky remark. He said, "Smart people will be able to take the cue"
It is definitely unfortunate that these two had to part ways, however, on a lighter note, he is in the market again. Great news for the ladies that have been eyeing him!
This type of news is usually a pandora box that once it opens, there is no stopping to it. Similarly, Sheheryar has become the latest topic of discussion; where everyone plays a guessing game of who he might be dating now. If you haven't guessed it by now:
Parey Hut Love's Co-Star Maya Ali Is The Rumored Bae Of Sheheryar.
Their sizzling chemistry that translated well in their real-life as well during promotions made everyone come to this conclusion. Not to mention, the hot pictures of the two seal the deal on this rumor of these two being an off-screen couple; very much in love with each other.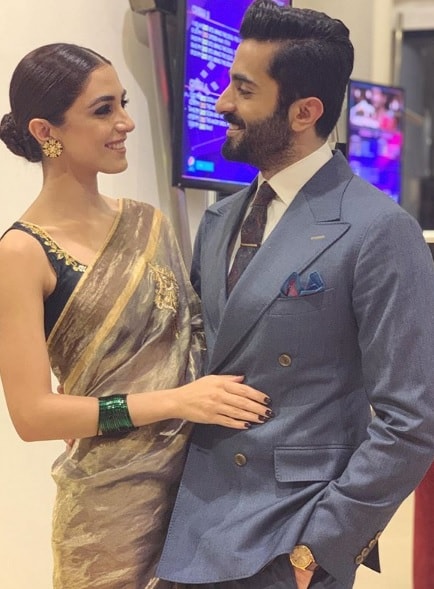 Yes, they both are great actors and showing chemistry during promotions is part of the bigger picture; which is to keep the interest of the audience. However, if you see their footage strutting around totally immersed into each other, one can easily tell the love that peaks behind their eyes for one another.
In other news, people are speculating their brewing love to be behind Sheheryar's broken engagement. What could be the real reason, is still a mystery. However, if they both were to tie the knot, they'll make a great couple!
Do you think they might be dating? Comment below!