Disclaimer*: The articles shared under 'Your Voice' section are sent to us by contributors and we neither confirm nor deny the authenticity of any facts stated below. Parhlo PInk will not be liable for any false, inaccurate, inappropriate or incomplete information presented on the website. Read our disclaimer.
Close your eyes and imagine getting up in the morning with your mouth longing thirst. You get up from the paltry, half-broken charpai and stumble your way to the dowdy ghara to quench your thirst. Your dehydration taking a toll on you. You reach out to the ghara to pour yourself some water in, but you are frozen in your tracks. You are suddenly spurred by the moment's pain. Your heart screams on your destitute of a basic part.
You can reach out but you can not at the same time. You look down and look at your sides. Your shoulder and its blade are there but it does not extend out an arm. JUST IMAGINE. I'm sure the mere thought ran chills, lava, ice and what not down your spine. Similar is the story of a nineteen-year-old girl, Aneeta. This story that is no hyperbole.
Aneeta resides in a small city located in southern Punjab. Her life is a miracle. I would not call her miserable but audacious. As Muneeba Mazari quotes: " I don't call myself disabled but differently abled ".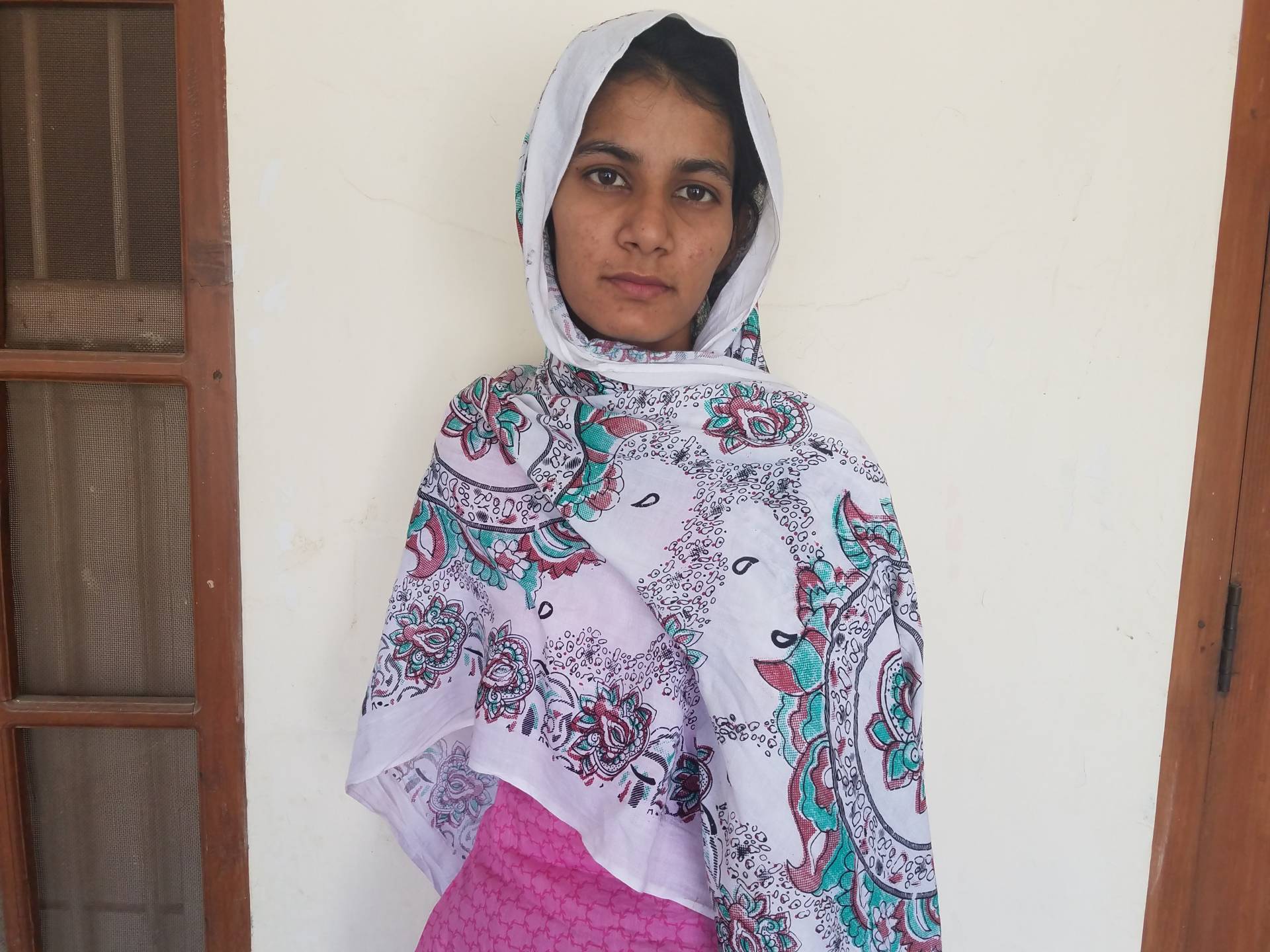 Anita is a sight to be looked upon and inspired of. She might not be your dreamy luxury car owner, brand-conscious diva but a girl living in the ruins of a backward area. She is the hero to look up to, who works on her own with the aid of her feet. Her feet are the only carrier to her needs. The way this Miss. Super Power weaves her magic, blows one's mind. The magic to brush your hair, to feed yourself, to write down, to broom sweep the dust in her house solely by her feet. The magic is uncanny, I tell you.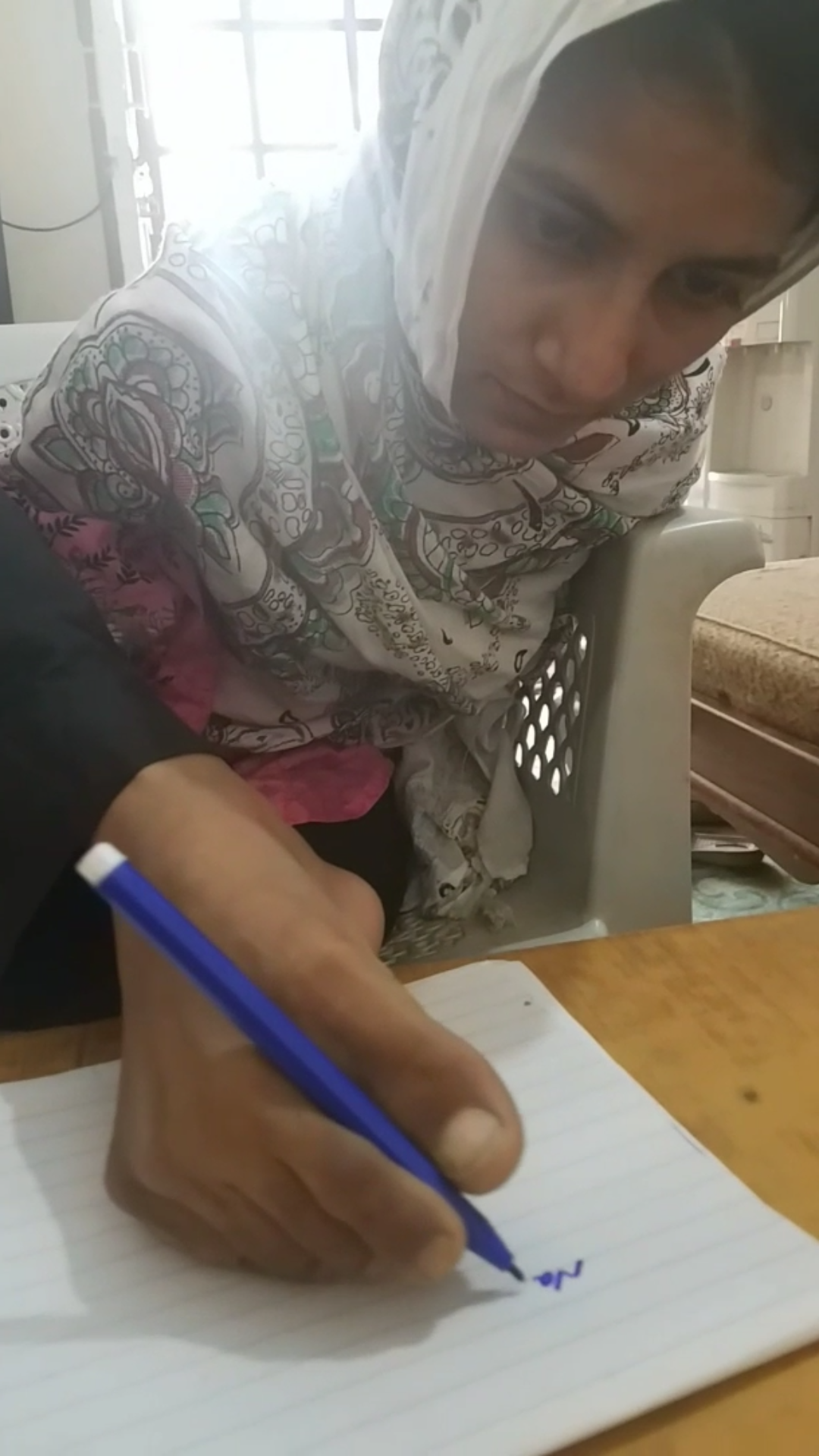 On interviewing, she explains to me the journey full of agony, she made through to pursue her education. It's hands down to the utmost courage when you are in a hall full of 'oh-so' normal people sitting on chairs and writing swiftly, while Miss. Super Power struggles writing with her feet joining two tables together and conscious of the leering glances and wagging tongues around her. Her heart bearing spasms of various ferocity, from simple ignorable pain to pain to forsake anger to grind her teeth, to pain so severe that she would cry herself to sleep.
She explains how she manages to go to school with the support of her mother who stitches clothes for the cause. It's her bravery, that she is now a BS. student. Where all the girls at her college would flaunt their hair or show-off their looks, she would be blanketed into a long dupatta to cover her destitute. She struggled to make friends, while to us it is a mere 'hello' to begin with. In her case, she would have friends who would be trying to steal a peek towards her arms. We are all still spared of what else details she has about her life. It's so inspiring to see such people. Makes us all, thankful to what we have got. And not cry for we do not.
Aneeta is a sight to be adored. Her confidence and strength is beyond our pale. She teaches us to batten down our hatches and fight. Fight for what you were made for. Fight for the right. Fight for life.