Pakistan has endless talent and we just can't stop introducing them and praising them. These rising stars are surely on a roll and have immense talent in themselves. Guess who we found just recently! Any guesses?
Neha Rajpoot – this model turned actress has already become the hottest sensation in the Pakistani fashion industry. She's of half Russian and Pakistani descent and no wonder she has the perfect facial structure, a flawless skin tone and let's not overlook her gorgeous, big, bluish green eyes!
Neha starred in 'Moray Saiyaan' – a drama serial that aired on Ary Digital with co-star Uzair Jaswal. How many of you watched that serial? Well, all we know is that Neha has got the looks on which many are crushing over, even some girls! I kid you not!
She is flawless!!
Neha with Uzair Jaswal – We think they look cute together!
Who can say she is half Pakistani? Poori gori hai bhai!
And that's how you define 'gorgeousness'
She's a stunner! Certainly, she has got the looks to kill for!
Her latest Instagram post! (We can't stop stalking her!)
She can pull off every look so beautifully and flawlessly! WOW!
Some have even said that she's more beautiful than Aishwariya Rai. Is that so? We agree to the fact that she is beautiful and flawless and we can't be more proud that Aishwariya now has a competitor!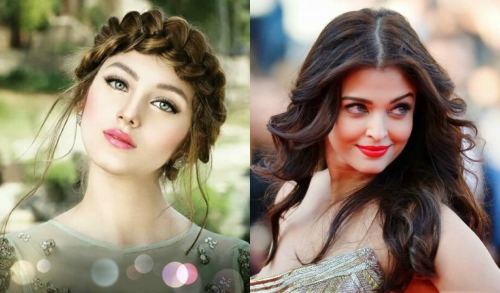 Are you crushin' over this beauty, too?