Sanam Chaudhry is a rising Pakistani actress who is soon going to shine brighter than anything. Sanam did many drama serials, the most famous of which are Shiza, Aasmanon Pe Likha, Mere Meherbaan, and Ishq Hamari Galiyon Mein.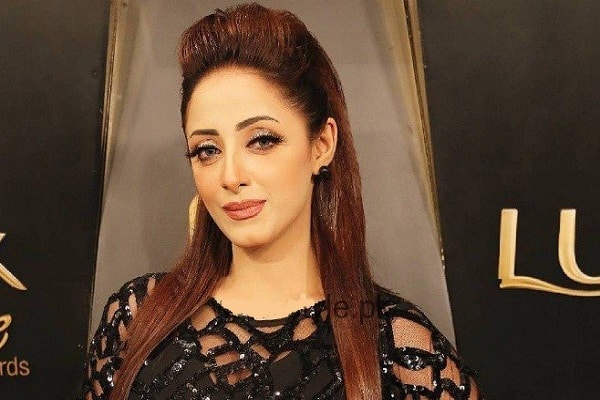 The beautiful Jackpot actress celebrated her birthday last night as she turned 27. Sanam Chaudhry was with her friends and family to celebrate her big day. And the pictures are all over the internet!
Sanam got a big surprise from her loved ones. Her friends, family, and colleagues surprised the gorgeous rising star and it wouldn't be wrong to say that she has been blessed with the best.
Sanam was surprised indeed! She was excited to see her friends and family getting together to celebrate her big day.
She posted a video on her Instagram account as well and it is too Cute!
We can see the glitter in her eyes after seeing everyone and especially her best friend Noor Hassan.
And they clicked a selfie together as well
Here's another video of her being very surprised and happy to see everyone.
The birthday girl poses here with her cake
This chocolate cake looks mouth-watering and seems to be from Gelato Affair.
She poses for pictures with her other friends as well
Her whole squad was present
Hamza Malik and Yashma Gill were there too!
Aww, she's so happy that she is dancing with the balloons! CUTE!
And then posing with them too! Omg, They are too manyyy
Now, the important part is what everyone came for… the cakeee!
And Noor Hassan does the sweetest thing!
Sanam and Noor cut the cake together!
Posing with Yashma Gill here
And here she is with her faves
The pictures from Sanam's surprise birthday party are all over the internet and her fans have been sending their wishes to her from all over Pakistan. It's great to see how someone in such a short time period has won the hearts of so many people. Not many people are able to do that. But look at her, we can't blame her for winning so many hearts.
Happy Birthday, Sanam! <3